Tumblr is a blogging platform and social networking website founded in 2007. The service allows users to post content and multimedia (including text, photos, links, music, videos, and more) to a short-form blog. And, with the ability to edit HTML posts, you can easily embed your Cognito Forms directly into your blog!
The process is pretty simple: to get started, open your form's Publish page. If you haven't already, use the Style Editor to customize the appearance of your form and match it to your blog's design. When you're finished styling, copy your form's Iframe embed code from the Publish Code tab: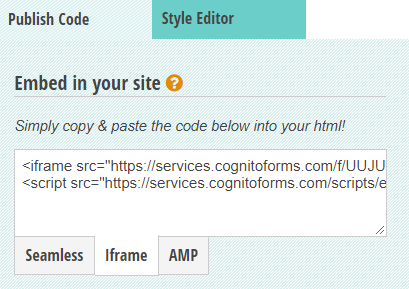 Next, log in to your Tumblr account and make a new Text post. From the top right hand corner of your post, click the settings icon and select HTML from the Text editor dropdown.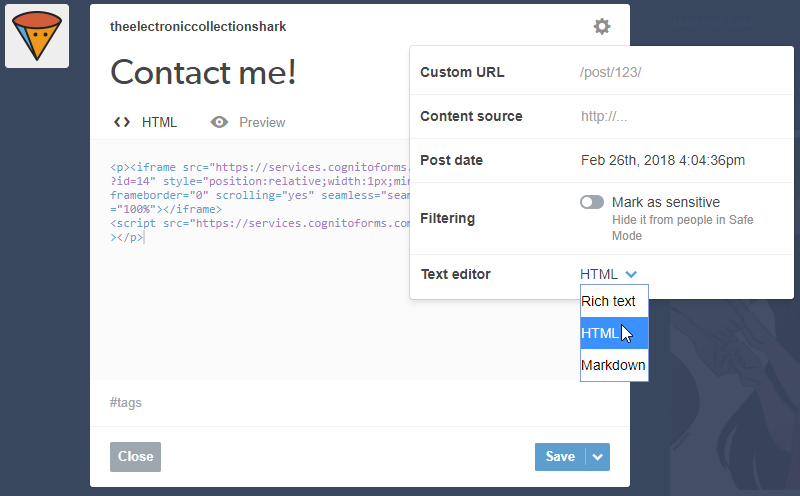 Now, simply paste your form's Iframe embed code, and publish your post. Your form is now embedded directly onto your blog!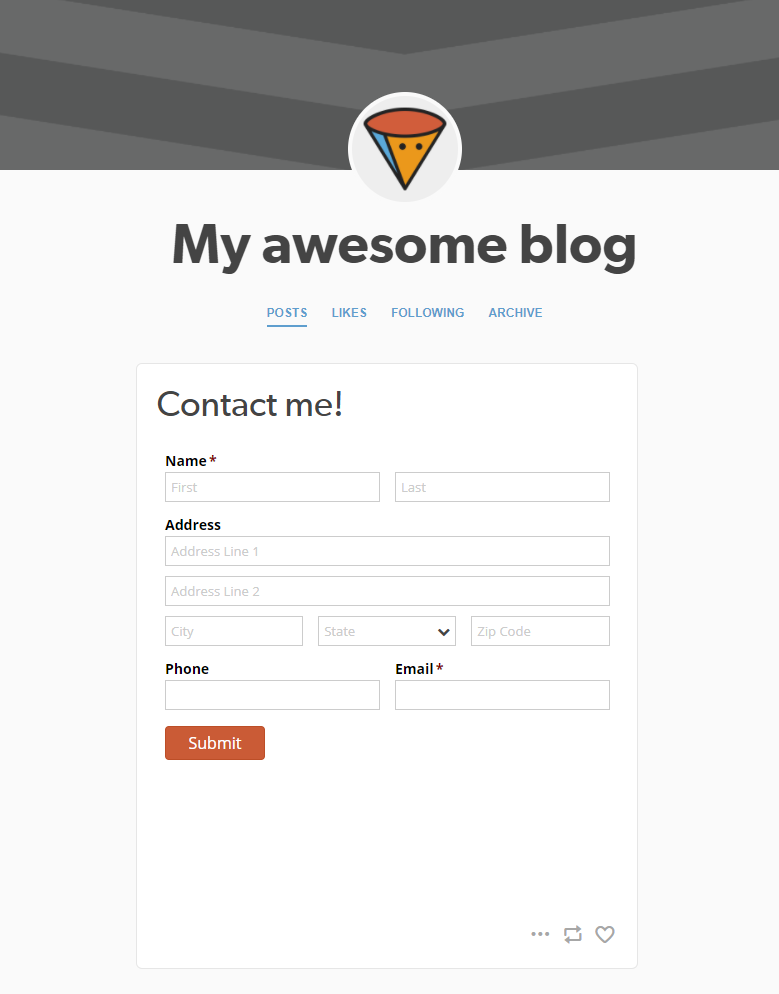 Have any question about embedding your forms, or Cognito Forms in general? Feel free to get in touch with us, or just leave a comment below!
---
Nadia is the Marketing Coordinator for Cognito Forms. In her spare time, Nadia enjoys listening to French house, drinking iced coffee, and talking about herself in third person.