Back in January, we began formalizing our core values into a single document. Little did we know how valuable this exercise would become in these current days of transformation and introspection.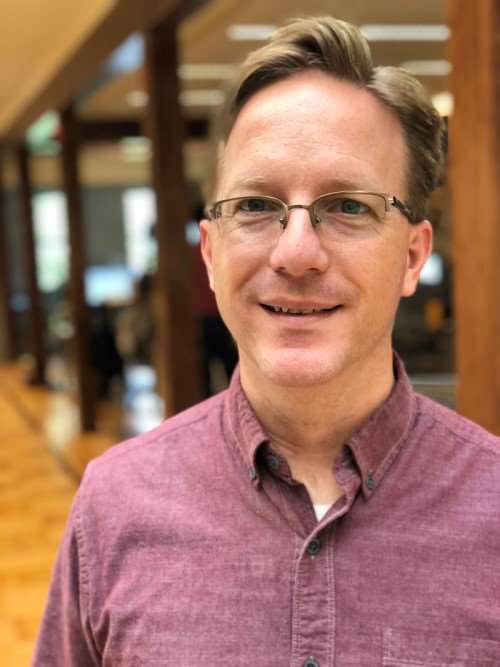 The core values we were able to verbalize have become the guideposts that help ensure our decisions are aligned with our principles.
And while they've changed neither our mission nor our focus, the act of carefully considering our core values – and writing them down – has given them renewed energy.
They help us tell prospective hires who we are and what we stand for. And they provide current employees with a roadmap for success. They also let customers know what kind of organization you're supporting when you choose Cognito Forms.
Every day – and especially now – we see these core values manifesting themselves in our product, enhancing our working relationships, and impacting our customers in positive ways.
So I wanted to share them with you.
1. Innovate
We are never satisfied with the status quo or established ways of doing things. We are expert problem solvers seeking new ways to empower customers who share our do-it-yourself, can-do, attitude.
This is a simple challenge we give ourselves every day. It's simply a part of our nature. Everyone on this team is intrinsically motivated to probe deeper, ask questions, and understand that there is always room for improvement.
We work. We iterate. And we elevate. We put tons of thought and meticulous development into every feature. And that means our customers get a ton of value for their subscription.
2. Be Tenacious
We created Cognito Forms to accomplish something big! In this mission, we are patient, passionate and determined to make a global impact supporting the needs of every organization.
We're committed to doing something that's never been done before: building a powerful platform that's uniquely suited to the DIY spirit of our users. We pursue this vision every day, meeting challenges with openness and positivity, and turning obstacles into opportunities.
And the world is responding. Every new organization who subscribes to our platform, inspires us to dig in and work a little harder – because we know we're making a difference.
3. Act with Integrity
We are honest, transparent and committed to doing what is best for our customers and our company. We openly collaborate in pursuit of the truth, free from politics and hidden agendas.
As a team, we're comfortable around each other. Our environment is open and welcoming. And our conversations are about big ideas – which are what excites us all.
Unburdened by office politics, we're able to work on our best ideas and openly collaborate. We approach challenges from multiple angles which helps us identify rare use cases and applications that others may not consider. And that brings both transparency and humanity to our technology.
4. Simplify
We work hard every day to simplify complex problems and make them "easy peasy." Whether improving a process or our product, this approach fosters confidence and peace of mind—both for us and our customers—because "it just works."
We're inexhaustible in our pursuit of knowledge. We examine processes and practices, exploring the minutia of every "why" and "how." Then we use those insights to develop tools anyone can use to streamline their processes quickly and easily.
This makes our platform both powerful and easy to use. In fact, we know we hit the mark every time a user tells us, "It just works." (Fortunately, we hear that a lot.)
Pursuing simplicity also enables us to become more efficient. It frees time for the tasks we're most passionate about and improves both how we work, and how much we enjoy that work.
5. Appreciate Each Other
We appreciate people for who they are and value the skills they bring to the table. We care for our customers, coworkers, family and community, offering the love and respect they deserve.
This final, but possibly most important, core value is the glue that both holds our team and user community together. By nurturing a positive, supportive and accepting environment, we feel good about where we work, the people we work with and the contributions we're able to make.
We listen without judgement, and do our best to solve problems. When users come to us with questions, challenges or ideas – we welcome them. That's how we'll all get better.
A final thought
You'll notice that each of our core values is also its own call to action. These are the goals we set for ourselves every day. And if there's a "secret sauce" that makes Cognito Forms run, it's these core values.
---