As the floats line up to parade down Fifth Avenue and families prepare to unite around overflowing tables, it's time to reflect on the many blessings we've received over the past year.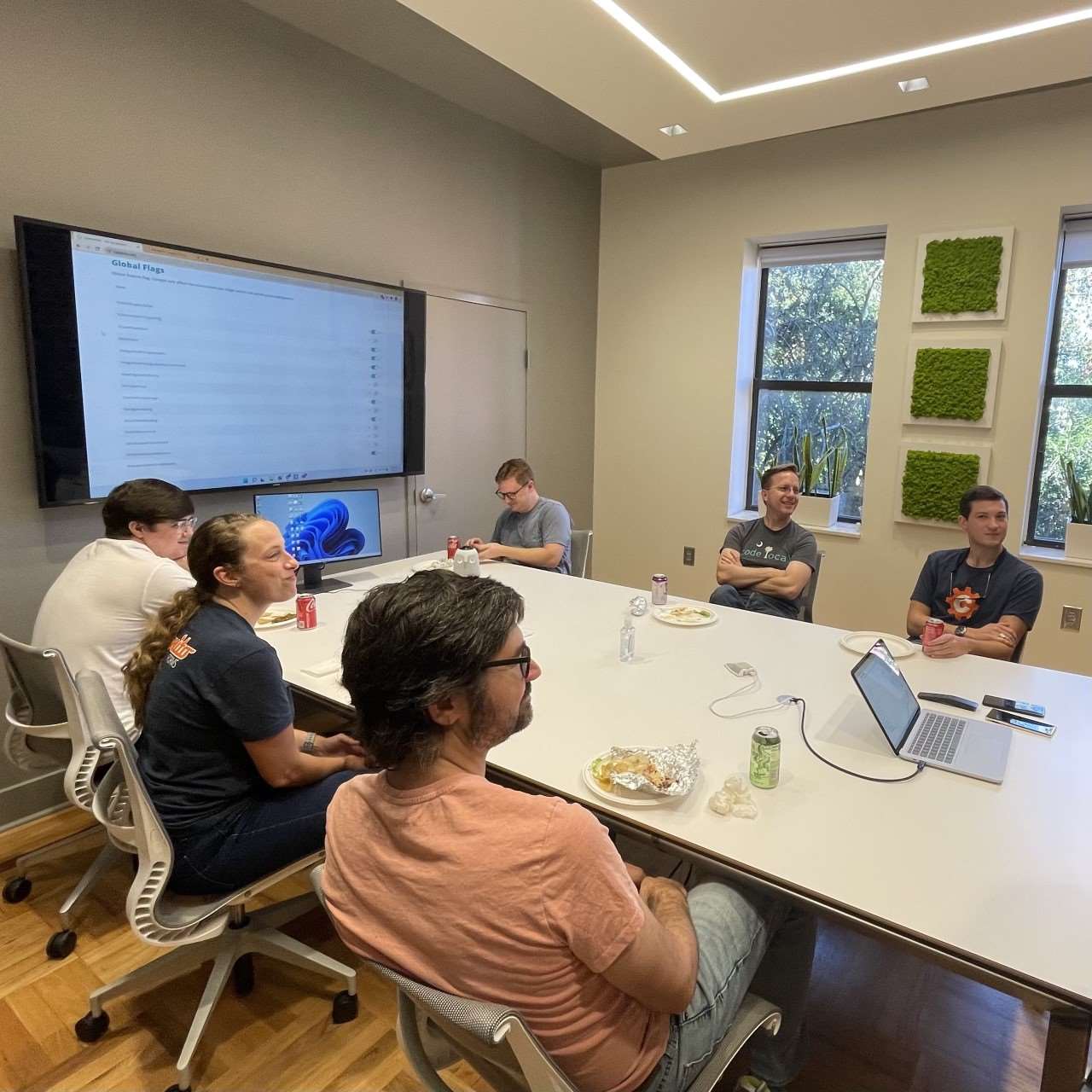 With that in mind, we wanted to take just a moment and share with you those things that we – as a team – are most grateful for.
We're grateful for everyone who uses Cognito Forms.
This product is our passion, and our customers enable us to spend our days continuously expanding it. Every time we see someone using it in a new or unique way, it inspires us to elevate the platform even more.
We appreciate everyone who uses Cognito Forms to achieve their mission, and in doing so, enables us to help an ever-growing number of organizations do the same.
We're blessed to be surrounded by such great teammates and coworkers.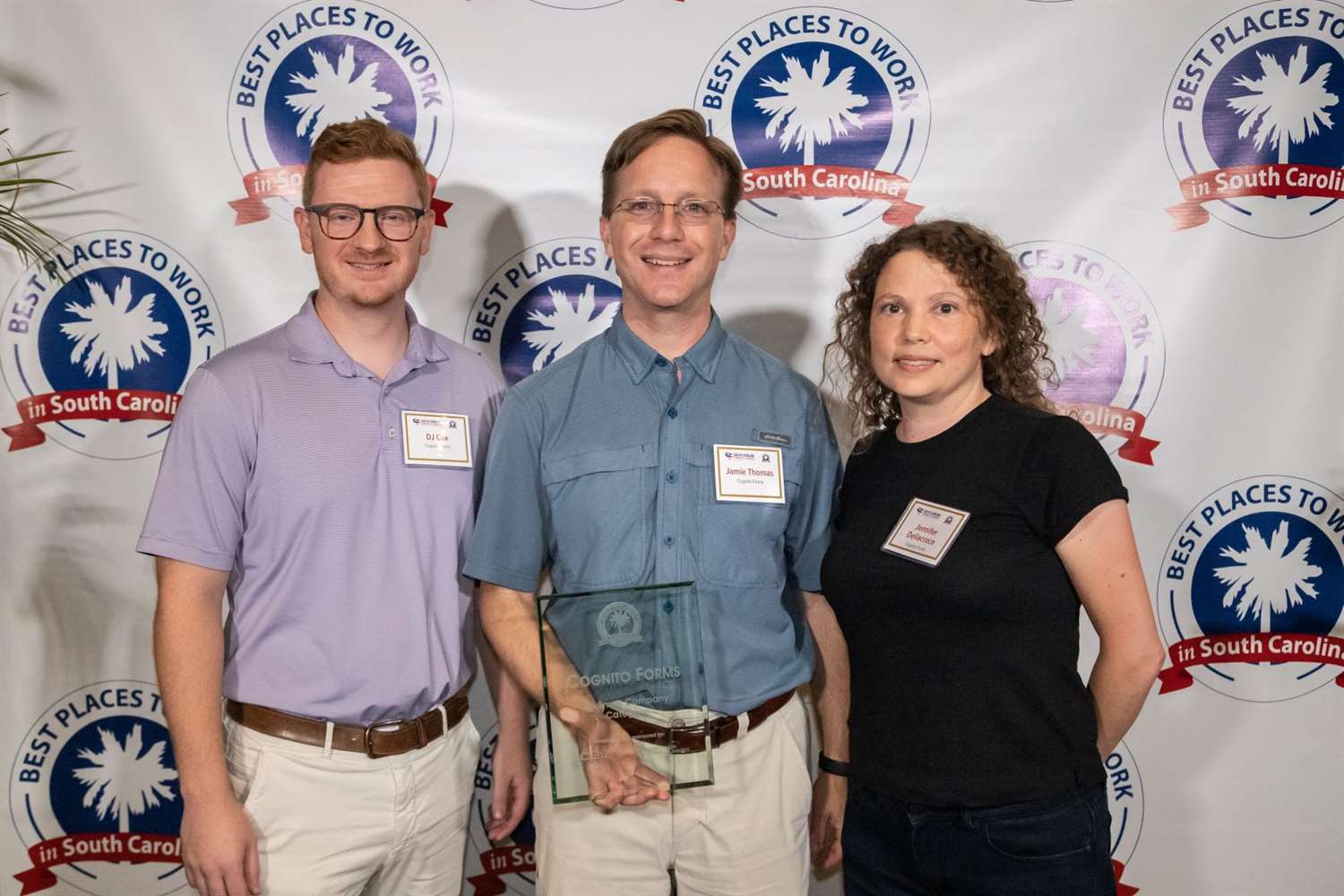 Throughout our organization, we have many teams, each working on different parts of the product and business. However, whenever someone needs a hand or there's a problem to be solved, we're lucky to be part of the larger Cognito Forms family that unites to pursue common goals together.
Whether we're developing a new feature or volunteering at a local community organization, we're fortunate to be surrounded by coworkers who motivate us, meet challenges beside us, and power everything we do.
I'm grateful for my friendly and welcoming coworkers!
Kaitlyn W., HR Manager
We appreciate our loved ones who support us.
Whether it be friends or family, we are always thankful to have a support system that enables us to get our best work done.
Adjusting to work from home and now returning to the office, our schedules have been constantly changing. But, we've always managed to spend time with the people we love most. And that's helped us maintain focus, reach our goals, and stay productive – regardless of where we're working.
I'm grateful for my family and what they mean to me. With working from home, spending time with my parents has become a lot more important to me. While I do miss spending time at the office around friends, the extra time with my family has been wonderful to have.
Nicholas G., Customer Success
We love our many office dogs that brighten our workdays.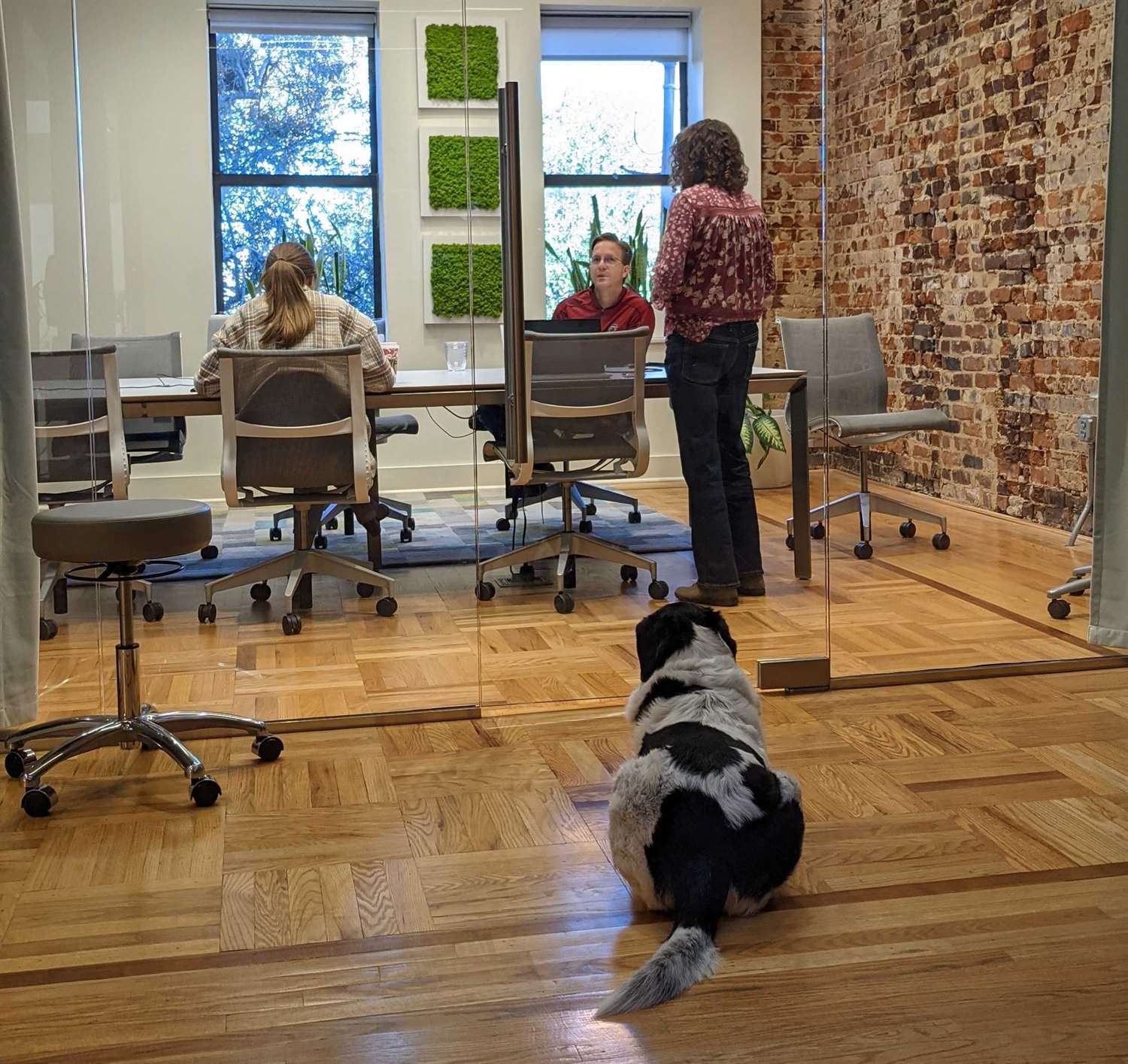 Let's be honest. Dogs make everything better.
It brightens our day whenever we're at our computers and look down to see a furry friend awaiting head pats or a belly rub.
And having a dog-friendly workplace creates a healthier and more productive workplace. It's been proven.
We're thankful to have maintained our health and well-being during unprecedented times.
While we've all been affected either directly or indirectly by COVID-19, we've generally been very fortunate during this whirlwind of a pandemic. A lot of that is due to our ability to work remotely and in a hybrid office schedule.
As the health of our coworkers, families and loved ones will continue to be a top priority moving forward, our hybrid work model is something we'll permanently adopt.
We're grateful for growth in our team, our product, and business over the past year.
This past year has been one of growth and constant evolution. And, as we look forward, 2022 holds many promises. We can't wait to start next year off with a handful of great memories from 2021, and new opportunities to look forward to.
And who knows, maybe even a few more office pets?
I'm thankful to work for a company that cares about its employees more than the bottom line and is continuing to grow each month. I am thankful that we have built a product that allows our users to build powerful forms that help them grow their businesses and improve the lives of their customers.
Sam F., Customer Success
---