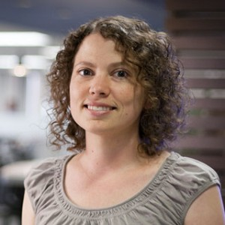 How does one meet the challenges of creating a responsive web design that will look great on any device, be it a laptop, tablet, or smartphone? At the Breaking Development Conference in Nashville, our very own Product Manager Jennifer Dellacroce recently shared her solutions for these unique challenges.
Breaking Development is a multi-location conference that focuses on the mobile web, allowing various web professionals to meet up and attend talks that will help hone their design skills. The attendance is pre-determined in order to create a more sociable and intimate environment where speakers and attendees can have interact more easily and share impromptu conversations. The ultimate goal is for speakers to impart their knowledge and for attendees walk away with a greater understanding of web design and development.
As a speaker, Jennifer shared how she worked extensively with the team at Cognito Forms to make our online forms fluid and accessible across all devices, creating an easier and more attractive viewing experience for our users. And with mobile broadband becoming the fastest growing technology in human history, responsive design for web applications is more important than ever.
You can view Jennifer's presentation here.
---