Does your organization use a contact form, or a registration form that collects payment? Instead of just providing a link to the form, why not actually embed it in your Facebook page? In a couple quick steps, you can have your form embedded in its own tab and easily accessible to your customers.
To start, login to your Cognito Forms account, or sign up if you haven't already. Now, all you'll need is the Static HTML app by Thunderpenny. After you click "Use App" and select your Facebook page, the app will automatically create a new tab on your page. You can then edit the tab and paste your form's Iframe embed code from the Publish page of your form builder into the content area: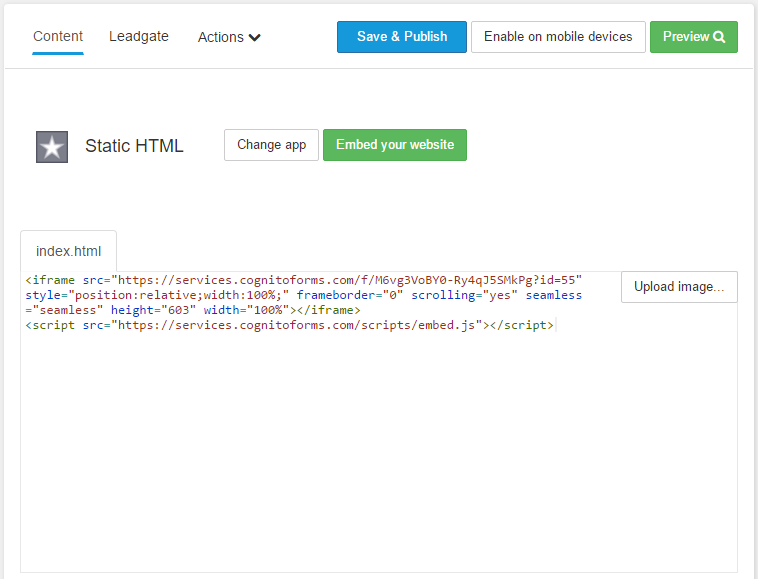 Next, select "Edit name and image" from the Actions dropdown to edit your tab's name. Make sure to click the Save & Publish button, and you're finished!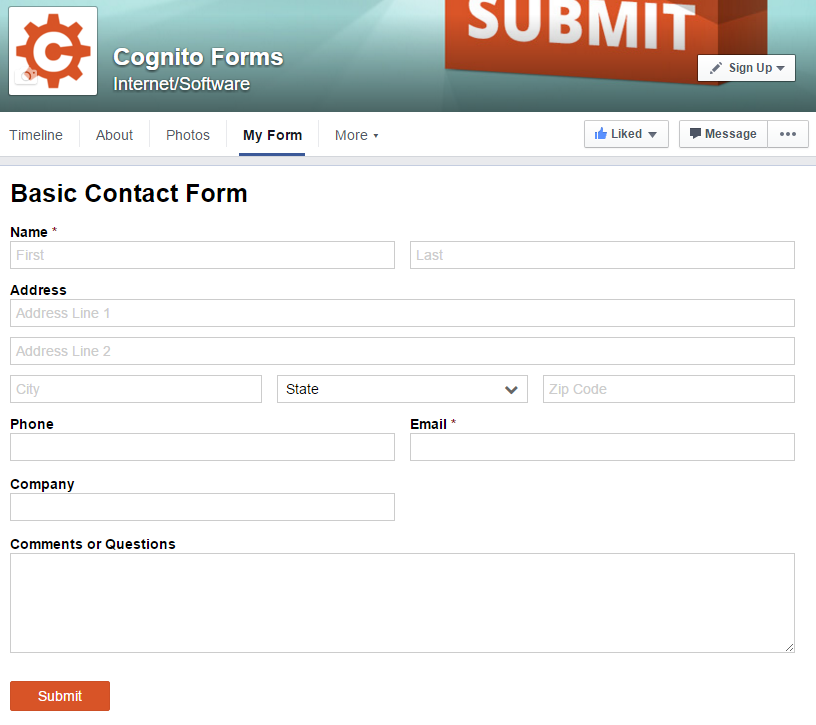 For more information about Facebook form embedding, refer to our help topic.
---
Nadia is the Marketing Coordinator for Cognito Forms. In her spare time, Nadia enjoys listening to French house, drinking iced coffee, and talking about herself in third person.