Create complex workflows across apps - without code.
Try this and all Integration features.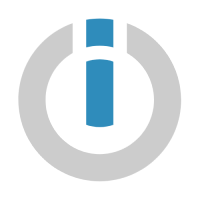 Integromat makes it easy for anyone to integrate apps, automate tasks, and create complex workflows.
Using Integromat's visual scenario builder, every form entry you receive can then perform additional tasks in your other apps. This enables you to automatically set calendar appointments, create customer profiles, send text messages, and more.
And with direct support for hundreds of apps and services, Integromat enables you to easily connect to almost any web service without writing a single line of code.
Increase your productivity by automating tasks
Integromat can automatically perform a multitude of tasks for you, every time you receive a form entry.
Connecting Cognito Forms to other apps enables you to:
Save form entries directly to Google Sheets.
Create Constant Contact contacts from new form entries.
Create HubSpot CRM contacts from your form entries.
Create a text file in Dropbox from new entries.
Automatically create Streak boxes from new Cognito Forms entries.
Send ClickSend SMS messages when someone completes your form.
Save new entries to a Coda doc.
Automatically create amoCRM leads and contacts when lead forms are completed.
Add registrants to WebinarJam when event registrations are completed.
Get started with these integration templates
Learn more about how you can get started using Cognito Forms with Integromat to better automate your work.
And create connections quickly using any of of these other pre-built integration templates.