On Monday, August 21, 2017, the continental U.S. experienced a total solar eclipse for the first time in 38 years!
A total solar eclipse occurs when the moon passes between the sun and Earth, blocking part of the sun for about three hours. Then, for a few short minutes, the moon moves right in front of the sun, covering it completely. During this time (also known as 'totality'), the temperature drops, stars come out, and daylight turns into twilight.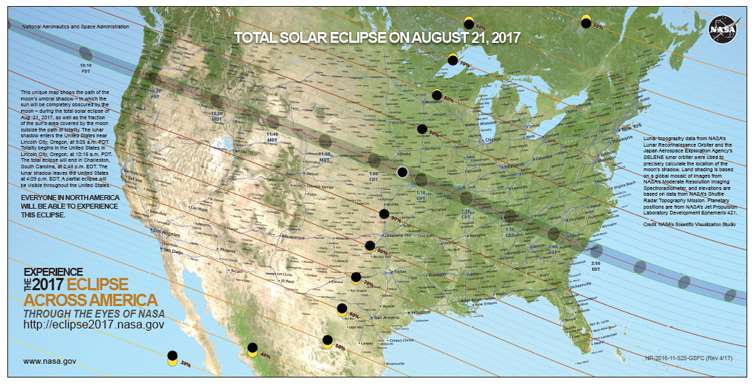 You can only see a total solar eclipse if you're in the path where the moon casts its darkest shadow; this narrow strip of land is called the path of totality (image courtesy of NASA). Here in Columbia, South Carolina, we were incredibly lucky to be directly along the path of totality, and to experience a full 2 minutes and 30 seconds of total eclipse.
Venus was particularly bright and visible to the west of the sun. Experiencing the moment of totality in person was nothing short of spectacular and surreal!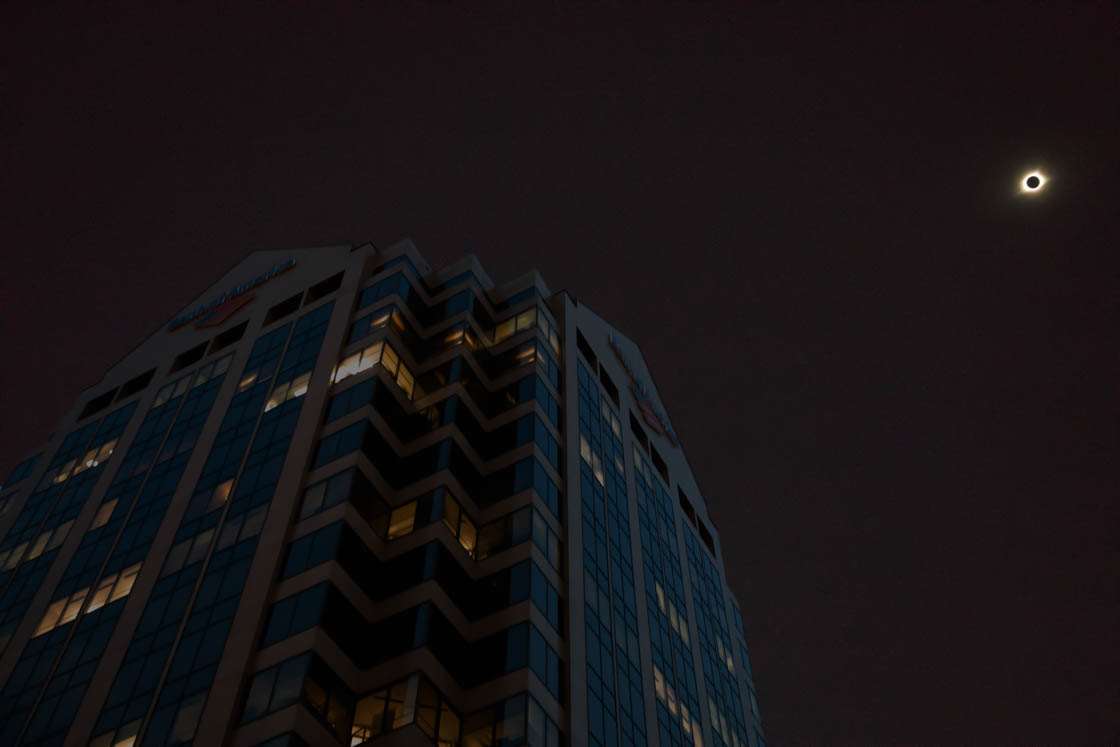 ---