Organizations on the Pro, Team, and Enterprise plans receive credit when they refer other organizations to Cognito Forms.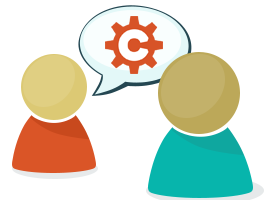 Our referral program rewards the loyal customers who support us by recommending Cognito Forms to other organizations. When you refer an organization to Cognito Forms, and they in turn create an account and sign up for a paid subscription, you'll receive 20% of the amount they pay for their plan every month.
For example: if the organization you refer signs up for the Team plan, you'll receive 20% of their monthly $24 subscriptions payments for up to a year. In addition, the referred organization gets a one month free trial of their selected plan after they sign up.
Get started
To refer a new organization:
Click on your organization's name in the top right, and then click the settings icon to access your organization's settings.
Select the Referral program option in the navigation.
Next, click on an icon to choose how you want to refer an organization. You can copy the referral link, send the link in an email, or share the link on Facebook or Twitter. If you're on a paid plan, you can also have the option to add Cognito Forms branding to your forms and include a referral link. All of the organizations you refer you will appear under "My Referrals", along with the credits you've earned from them so far.
The referral link will take the referred organization to an invitation page, where they can select a plan level and receive a 30-day free trial.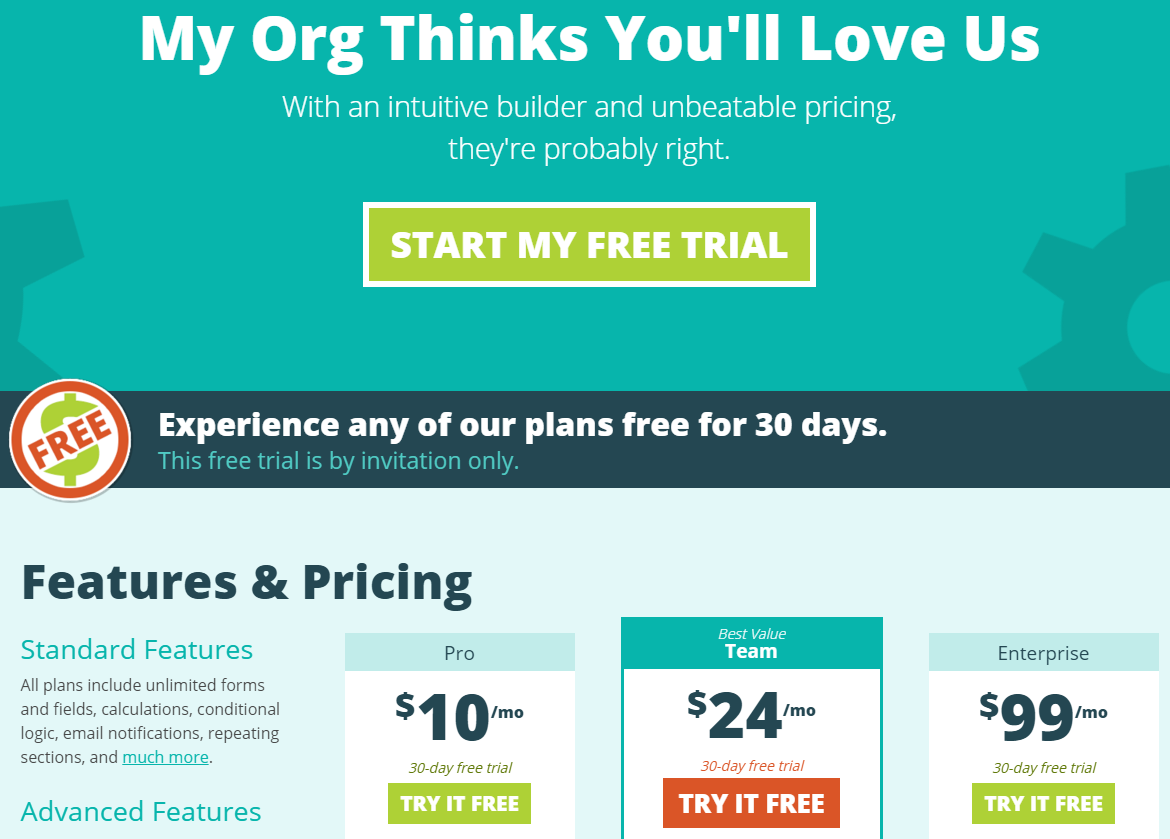 Terms and conditions
Your organization's account balance will be credited 20% of the amount paid by the referred organization on any paid subscription, starting on the first of the month after the referred organization has signed up for a paid plan.
Referrals expire after one year. If a referred organization signs up for a paid plan more than one year after the referral date, no referral credit will be provided.
No referral credit will be given to any organization that is not a Cognito Forms customer at the time of the referral.
No referral credit will be given for referring an organization that has already been referred to us, or is an existing Cognito Forms customer.
A maximum of one organization will be awarded referral credit for each new customer referred.
The referred new customer must purchase at least one Cognito Forms paid subscription and be in good standing for at least 30 days after the purchase prior to issuing the award.
Referral credits will automatically be applied in the form of credit to the organization's monthly invoice.
Cognito Forms makes the final decision regarding the referral program awards, and reserves the right to change or end the referral program at any time.
If you have any questions about the Cognito Forms referral program, please contact us and we'd be happy to help!