First responders have long been hailed for their willingness to dive headfirst into the unknown.
As such, it should come as no surprise that Emergency Medical Service and Fire departments have been driving innovation as they've been tasked with administering COVID-19 vaccines in pop-up clinics and to remote populations.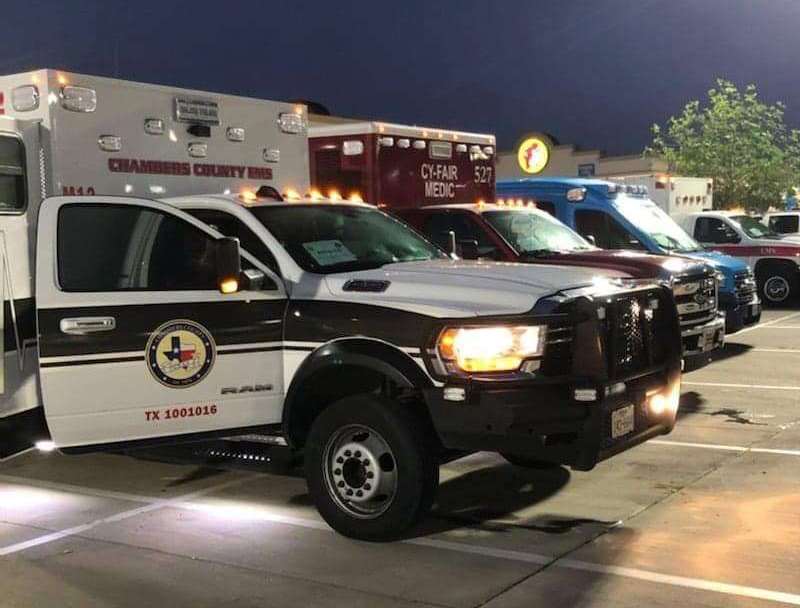 Their technological solutions combine the MEDIVIEW electronic patient care record (ePCR) platform with Cognito Forms, giving them the ability to connect to health information exchanges and immunization registries. These solutions are helping to make vaccine tracking and reporting more accurate and efficient, while enabling clinical staff to spend more time with patients.
Enabling Solutions with Real-Time Innovation
Ron Nichols, emergency services director and planning chief for the Emergency Operations Center (EOC) in Chambers County, Texas, found himself in charge of developing distribution plans for his area's first vaccinations.
With only 400 vaccines in the initial allocation, the planning committee chose to create a pop-up drive-through distribution center. However, they lacked a method for scheduling and pre-registering patients. They needed a system both to keep the vaccination process flowing smoothly and even to assess who might need to be monitored after the shot (for example, due to a history of allergic reaction). With their first vaccine delivery on the horizon, the clock was ticking.
"I called Chris and Jonathon at Beyond Lucid Technologies, and told them what we were trying to do in scheduling and pre-registering patients for our pop-up site," Nichols says. "Since we were already using Cognito Forms for our COVID-19 screenings inside the department, I figured we could utilize that as well."
The Beyond Lucid Technologies (BLT) team got to work adapting their MEDIVIEW ePCR and BEACON Prehospital Health Information Exchange to ingest HIPAA-compliant data captured using Cognito Forms, then formatting it for the requirements of the state and national databases.
Thirty-six hours later, they had a solution in place. "We opened registration and had our 400 people registered in about 7 minutes," says Nichols.
Streamlining Data Collection and Increasing Accuracy
For easy adoption during a public health emergency, BLT dubbed its approach the VaxRegistration.com method. This system was not only developed quickly, but also enables EMS and Fire teams to reduce the time spent registering people before administering the vaccines, while eliminating the need to perform manual data entry afterward.
"We can review someone's registration and check them in, taking about 30-45 seconds for each patient," explains Nichols. "Later, we can aggregate that data and pull it over onto the MEDIVIEW side, which is our health record software for roster billing and documentation. We also extract the data and upload it into ImmTrac2, the Texas vaccination database, as required by the state."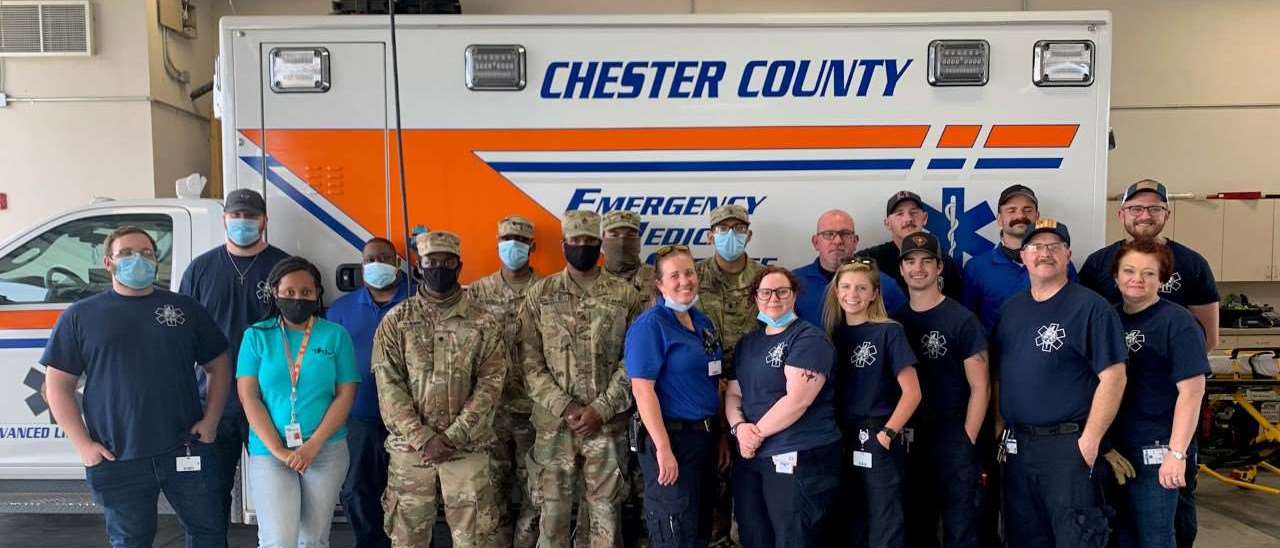 Art Groux, Executive Director of Bennington Rescue Squad in Bennington, Vermont, uses the same MEDIVIEW and Cognito Forms setup, but customized to his state's requirements.
"We [were being asked] to record every vaccine dose in both the state's ePCR and vaccination tracking system," he says. "Doing this manually could introduce multiple opportunities for error, so we automated this process," using the VaxRegistration.com method.
Now, Groux's team verifies the registration information with each patient, ensuring its accuracy when administering the first vaccine dose. The MEDIVIEW system then automatically syncs the patient data entered using Cognito Forms with the two state systems as well as with the federal system. This ensures consistency and accuracy throughout the records.
"After recording the first dose, we schedule patients for their second dose right in the system, at the same time," Groux adds. "This further reduces the amount of administrative work we do and increases our ability to serve patients."
This is especially important as EMS services, like those in Chambers and Bennington, deliver care to hard-to-reach populations in their homes.
Reaching People Where They Are
Due to their unique ability to provide mobile medicine, EMS systems around the nation are administering vaccines to populations that many hospitals and health departments can't reach.
"We started off assisting the state by providing staff for their vaccination sites," Groux says. "But we're now doing our own vaccinations, administering them in homes and at skilled nursing facilities throughout our area."
The VaxRegistration.com method enables Groux's staff to set appointments, complete pre-registration forms over the phone (if a patient isn't computer savvy to do it themselves), record vaccine types and lot numbers, and schedule follow-ups in a single system. This makes the travel-intensive delivery model more efficient.
Nichols' team in Texas uses the same model for in-home vaccination, while also conducting a series of pop-up mini pods.
"At our mobile mini-pods everyone is pre-screened, having answered the CDC-required questions in advance," he says. "They drive up, get their shot, and they're gone. Our average time – from arriving on site to leaving after the 15-minute observation period – is only about 25 minutes. It goes really quick."
Real-time Innovation by Beyond Lucid Technologies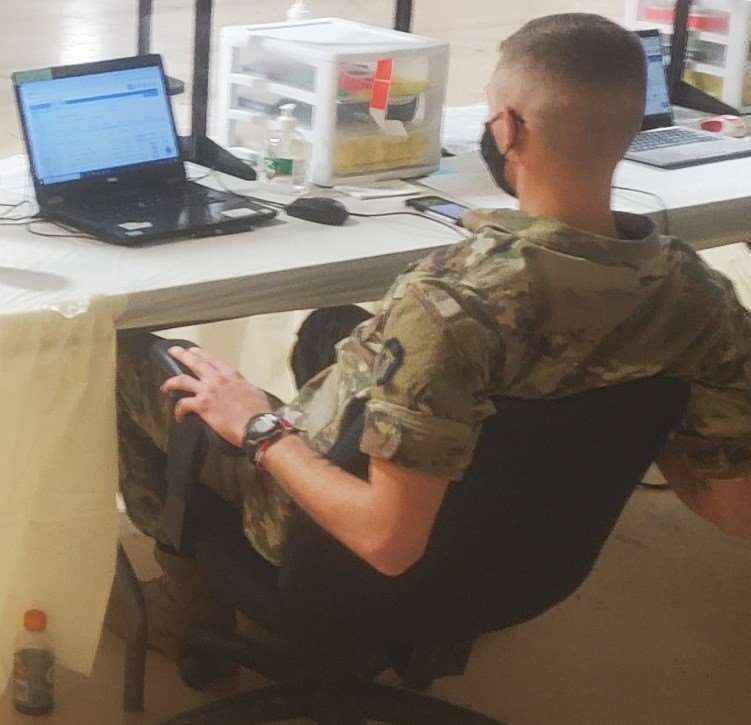 The VaxRegistration.com method pairs Beyond Lucid Technologies' MEDIVIEW platform with Cognito Forms, empowering a rapidly adjustable and deployable architecture that bends to meet each state's or municipality's unique requirements.
"My business partner, Chris, has been able to adjust the data entry forms for various states in as little as 30 minutes," explains Jonathon Feit, CEO and co-founder of Beyond Lucid Technologies. "This gives us enormous amount of flexibility to serve our partner-clients while respecting their individual needs and jurisdictional distinctions."
Jonathon and his team have even crafted a system that easily accommodates both private and public insurance payers, different logistical requirements by vaccine brand (e.g., two shots scheduled for Pfizer and Moderna but also one appointment for a Johnson & Johnson shot), and patients who have either an email or a phone number can receive a digital confirmation of their shot instantly. This eliminates paper cards (except for patients without a phone or email).
It's revolutionizing the vaccination administration and reporting systems.
CEO and co-founder of Beyond Lucid Technologies Jonathon Feit
"We're helping healthcare systems move away from paper processes," he adds. "This is greatly reducing data quality issues and ID validation errors as well as delivery speed and volume challenges. It's revolutionizing the vaccination administration and reporting systems."
As of the writing of this article, the VaxRegistration.com system has been used to help protect 1.2 million vaccine recipients – nearly double the population of Washington, D.C.
---