The Cognito Forms team would like to wish all of our customers a wonderful holiday season and a Happy New Year! This month also marks Cognito Forms' third birthday, and we are incredibly grateful for your continued support.
Speaking of support; our team in Columbia, SC had our own little holiday bash, and we need your opinion on an extremely important issue.
Who has the ugliest Christmas outfit?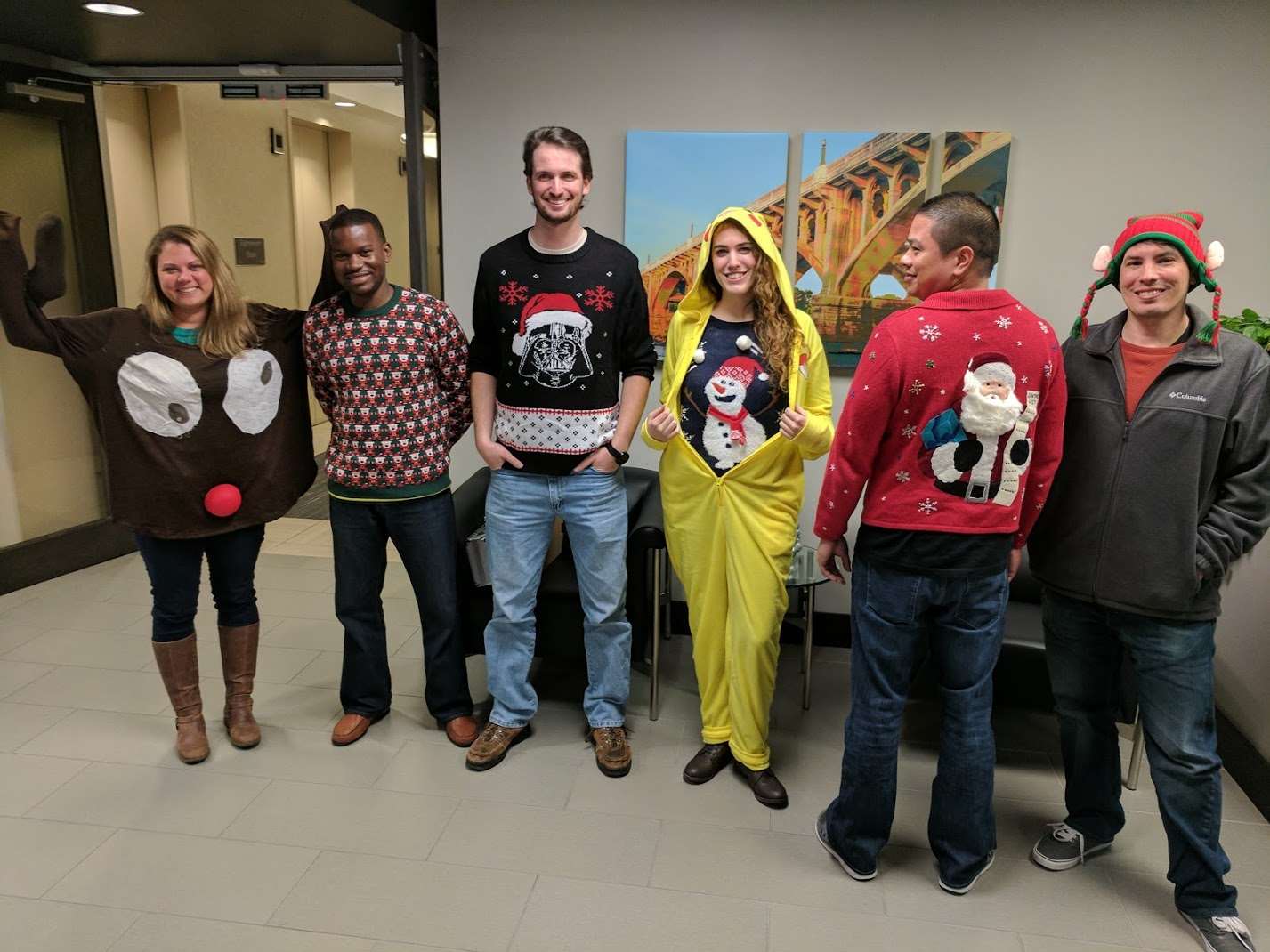 As we head into 2017, we're excited to begin rolling out some much-anticipated features that will help boost your organization's workflow capabilities. Keep an eye on our blog for a preview of these upcoming features!
---
Nadia is the Marketing Coordinator for Cognito Forms. In her spare time, Nadia enjoys listening to French house, drinking iced coffee, and talking about herself in third person.