Quickly integrate form submission data with other systems.
Try this and all Integration features.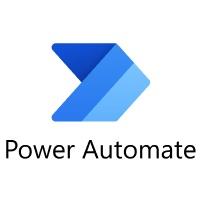 Microsoft Power Automate helps you set up automated workflows between your favorite apps and services to synchronize files, get notifications, collect data, and more.
When used with Cognito Forms, Microsoft Power Automate kicks off actions (called flows) in services like SharePoint, Office 365, Outlook and OneDrive. You can set this to happen every time a form entry is submitted or updated.
These flows enable you to automate many of the tasks you used to do by hand.
Easily connect apps to work more efficiently
Using Microsoft Power Automate's simple visual interface, you can automatically send entry data to other apps or trigger an entry to be created in Cognito Forms.
By connecting Cognito Forms with your other apps, you can:
Automatically send entry data from your form to Excel Online.
Start an approval whenever a form is completed.
Get a push notification whenever a form is filled out.
Automatically add an item to a SharePoint list or document library.
Track form details in Google Sheets.
Use entry data to create a new event in an Outlook 365 calendar.
Create a file in Dropbox from a form entry.
Automatically add a subscriber to a Mailchimp mailing list.
If you're interested in using Microsoft Power Automate to automate your business processes and create advanced workflows, learn how to get started.
And, check out these pre-built integration templates from Microsoft.
Related Content
Want to learn more about automating tasks with Microsoft Power Automate? Check out these related articles: