Sign up, or sign in, it's now easier with social login.
Creating and accessing your Cognito Forms account is now just a click away.
Our new Social Login feature enables you to log into or create an account using Facebook or Google. The entire process involves just a single mouse click or mobile tap.
Of course, if you prefer to access your account using the traditional email-and-password method, that's always available. Our new feature simply provides you with another option.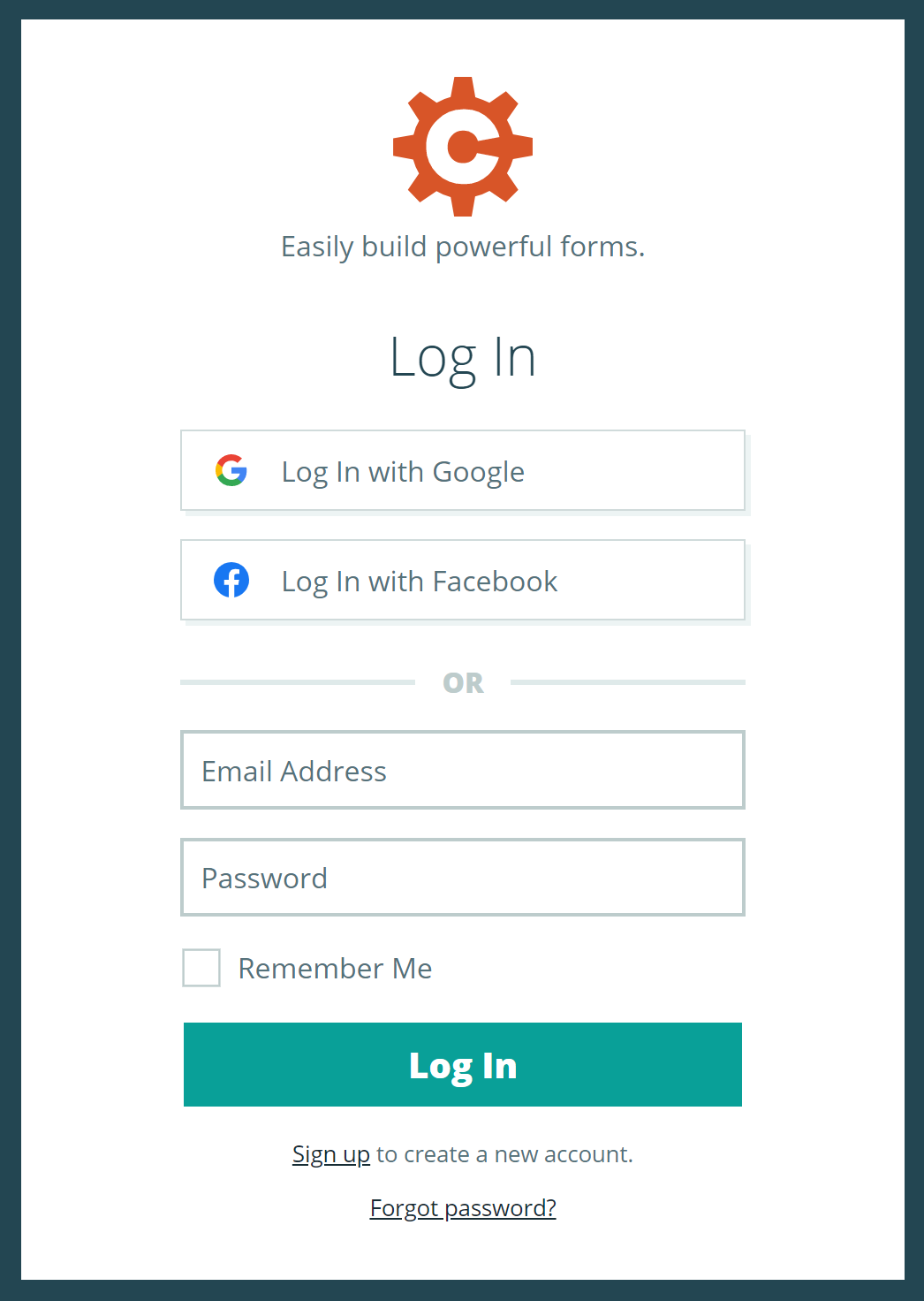 Here's what you'll get using Cognito Forms Social Login:
Streamlined sign-up
If you already have a Cognito Forms account, you may not think this applies to you. However, if you're building your team and sharing forms and templates with them – it allows them to sign up quickly and get to work easily. And what's good for your team is definitely good for you.
Simple sign-in
As long as you have a Google or Facebook account, you can begin logging in using the social login option — even if you've already established an account using an email and password.
Just make sure the email address on your social account matches the one in your Cognito Forms account. From there, it's up to you which you prefer using.
One less login to remember
We all have enough on our minds these days. Who wants to memorize another password?
Easier mobile login
With social login, you can log into your account with just a single tap. You'll no longer have to wrestle with those tiny flatscreen keypads.
Security is always our first priority
As always, we created this feature with your privacy and security in mind. To enable the social login, we only collect your name, email address, preferred language and profile image. And we do not share any information back with Google or Facebook, except to confirm that you're using their service to login with ours.
Please note that you must have an email address associated with your Google or Facebook account to use it for sign-up.
If you'd like to know more, read our Privacy Policy.
---