Whether you're just starting out, building brand recognition, or turning leads into paying clients - online forms are essential to help your small business grow.
If you don't already have online forms in your business toolkit (or if you're wondering how to incorporate more automation in your workflow), check out these easy-to-use forms to add to your website.
Basic Contact Form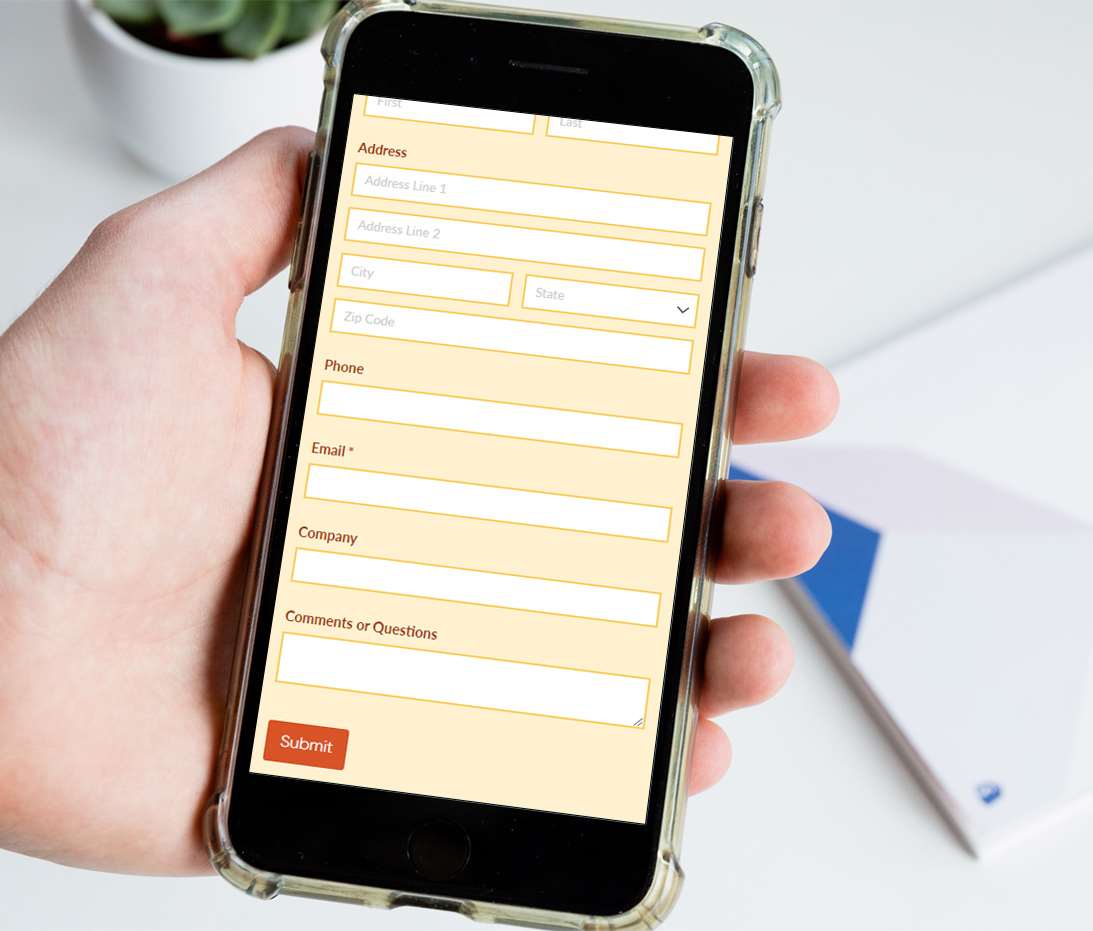 If you're collecting contact requests, information, or responding to questions, our free Basic Contact Form enables you to streamline communication with potential and current customers.
Adding basic contact forms to your website and business processes helps you to gain and retain leads quickly and efficiently. And with automation software, it's now possible to shorten your response time by integrating apps with your forms.
Short Lead Capture Form
Another simple and quick addition to your website is our free Short Lead Capture Form.
By collecting basic information, you'll be able to convert entries into potential sales leads or opportunities. And take it a step further by adding integrated systems to help fill in the gaps of your lead nurturing process.
Quick Tip
Create custom confirmation emails to send personalized welcome messages to your new customers.
Testimonial Form
Stand out to your customers by offering them the opportunity to provide feedback. Use our free Testimonial Form to gain insight on your customers – so you can improve their experiences and tighten your quality control.
Customize it with your own branding, add or change questions, and start receiving kudos for your exceptional services.
Basic Sales Form
A sales form is essential to launching your business and selling your goods/services online.
Get started with our free Basic Sales Form. Add your products and branding, and continue to make additions as your business grows.
And set up Calculations to total your orders, integrate online payment, and even add promo codes and discounts!
Invoice Payment Form
You're a small business and you know money matters.
This free Invoice Payment Form will guide you in creating a simple and professional service invoice for your company. Simply start with our template, then embed it on your website or send it out via email to start collecting payment from your clients or customers.
Looking for more ways to help your small business succeed? Check out our Templates page.
---