Get ready to take advantage of our newest feature: the ability to save your form entries as PDFs! As a format that's easily shared and displayed across different computers, PDFs are a valuable asset to any organization, large or small. Up until this point, this particular function was only possible through the process of printing your entries in Google Chrome, and with limited options for customization. With this new capability, saving and sharing your entries as PDFs is easier than ever!
Customize your PDF
To open the Manage Document Templates dialog, select the entry you want to save, then click the Create Document option at the top of the page. From here, you can include or exclude a page title, your logo, page numbers, internal fields, blank fields, and more. Additionally, you can edit an entry's fields and delete as much data as you like to create a blank version of your form.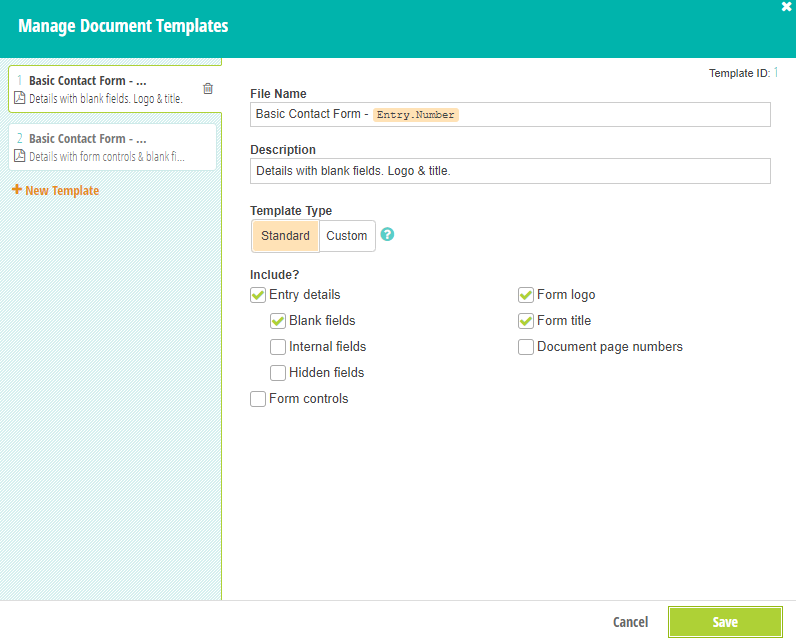 Once you've finished customizing your document, make sure to save your changes. Then, select your document template from the dropdown to instantly generate your document: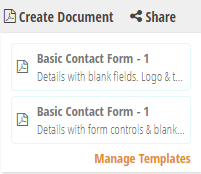 For more information about saving your entries as PDFs, refer to our help topic.
---