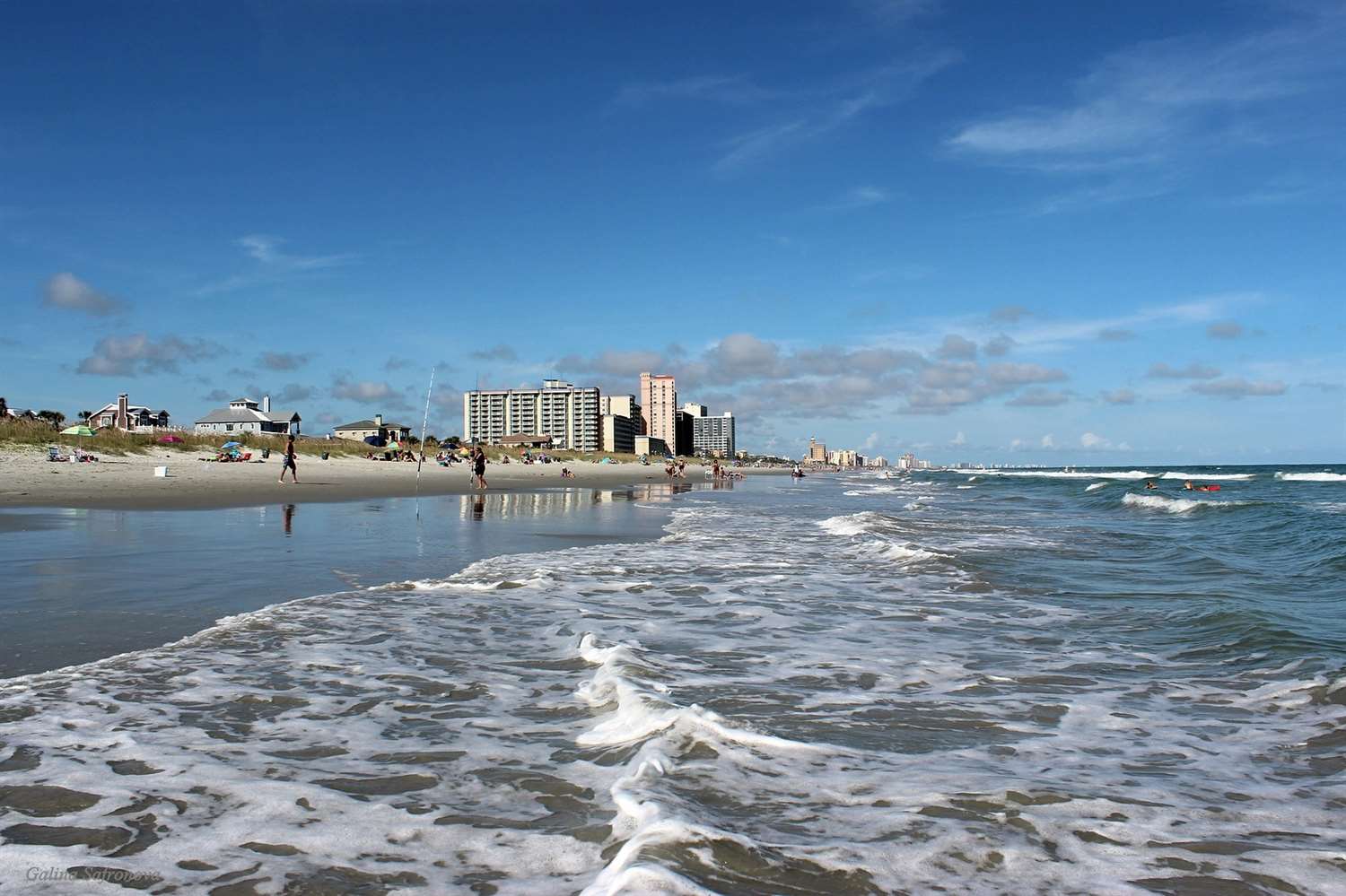 Renowned for its wide beaches, premier golf courses, and bustling boardwalks, the City of Myrtle Beach is a popular vacation destination that nearly 30,000 South Carolinians call home. Historically, during the summer when hundreds of thousands of tourists visited the beach, parking in the city was a major challenge for residents. However, due to the development of popular new attractions on and away from the beach and up and down the Grand Strand, parking has become a year-round challenge in many parts of this vacation destination.
Myrtle Beach City Council first passed an ordinance in May 2007 that offered free parking decals to any resident with personal vehicles, golf carts, or motorcycles registered inside the city and allows residents to use parking spaces designated for decal parking only.
With nearly 16,000 decals to manage at a time along with a manual paper submission process, the city found itself in need of a more efficient and cost-effective system. At this point, they decided to utilize Cognito Forms.
The Challenges
After years of issuing decals by means of a paper submission process, City administrators wanted to devise and deploy a new process for distributing the decals for use on personal cars, trucks, motorcycles and golf carts that would utilize technology and be more efficient. In addition, residents needed to be able to apply for the decals in person and online, and the system needed to be able to match the application against Horry County vehicle tax records to ensure the applicant's city vehicle taxes had been paid.
The Solution
The City of Myrtle Beach built an online decal registration form that completely streamlines the registration process: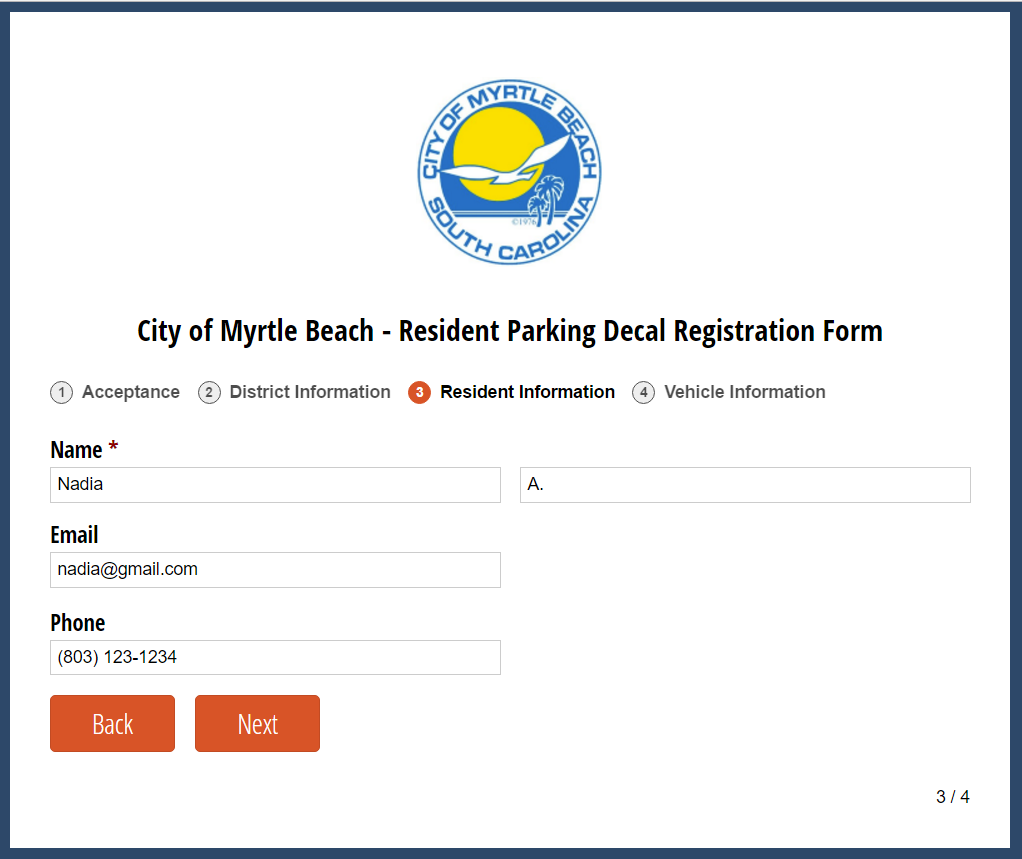 The way it works is simple: residents can now pull up the form on any device, fill in a few basic details (such as their name, email, and vehicle information), and then click Submit. The City instantly receives their form submission via email notification, and then mails the resident their decal. Overall, the entire process is faster, requires less paper, and saves money for both the City and its residents. The ability to submit the form on any device, including mobile, adds to the level of service the City can now provide its residents.
"City Council spent months listening to residents and city staff on the best way to approach the thorny problem of satisfying a growing demand for parking in a way that raises much-needed revenue while continuing to provide free parking to the people who live in Myrtle Beach proper," says Mayor John Rhodes. "The parking decal registration system has been a linchpin to the success of that effort."
Have any questions about Cognito Forms? Feel free to get in touch with our support team!
---