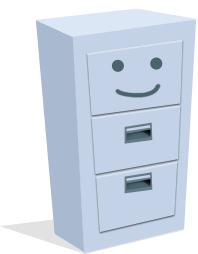 We're excited to announce the release of the long-awaited form folders feature! If you already saw the preview video in our previous blog post, you know that this release includes the ability to organize your forms into folders, along with several other new enhancements to help your organization more effectively sort and organize all your forms!
Form views
The basic structure of the new forms home page has remained pretty similar, with all of your forms grouped together on the same page when you log in to your Cognito Forms account. This page is now called the All Forms view, distinguished from several other form views, including Recent (view up to 20 of your most recently viewed forms, Starred (view all of your favorite forms), and Archived (view all forms that have been archived, and optionally restore forms).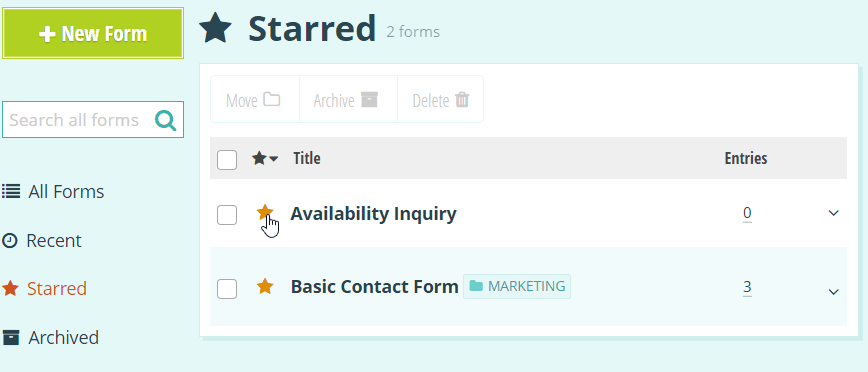 Sorting & bulk operations
Much like the Entries page, the new forms home page offers the ability to sort, select, and perform bulk operations on your forms. Forms can be sorted in ascending or descending order by title (A-Z and Z-A), entry count (0-9 and 9-0), or by favorite forms.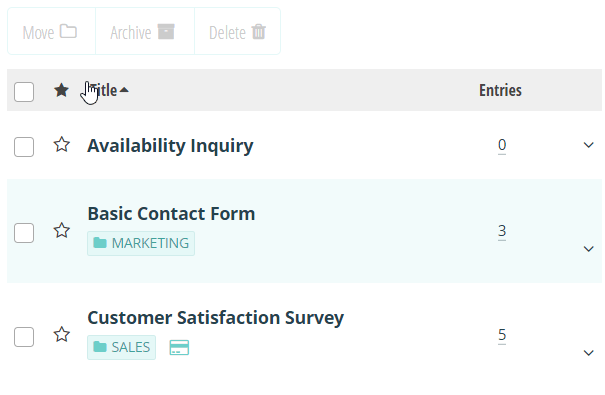 With the ability to select forms, you can perform actions on multiple forms at once. These actions include the ability to move forms to a folder, send forms to the archived view, and delete forms in bulk.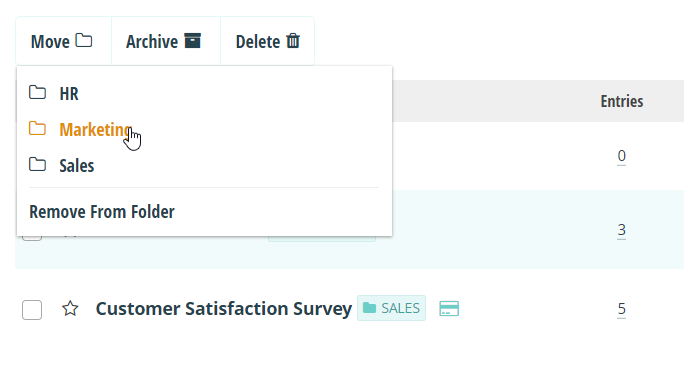 Folders
Organizations on the Pro, Team, and Enterprise plans now have the option to create an unlimited number of folders, and organize their forms accordingly. Once a folder is created, you can edit the folder title, sort forms within the folder, and delete the folder (if there are no forms left within it).
Plus, organizations on the Enterprise plan can assign user permissions to a folder. For example, you can override a user's global permission (ex: Administrator) to give them a different permission level for an individual folder (ex: Editor), as well as give users different permissions for individual forms within the folder. Learn more about folder permissions.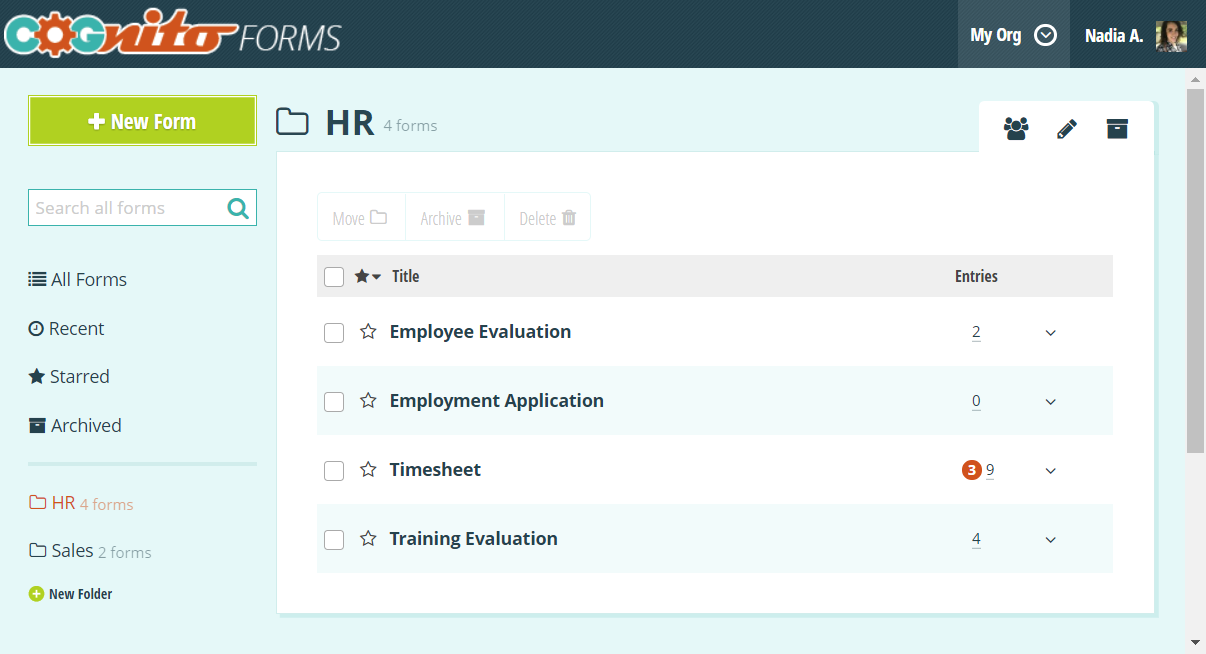 To learn more about keeping your forms organized with the new forms home page, be sure to check out our help topic! Have any questions? Feel free to get in touch with us, or just leave a comment below!
---