This month's customer spotlight features Nicole Phillips and her organization: We Plan You Jam!
Tell us a little bit about your organization!
Nicole: We Plan You Jam is a boutique carnival planning service run by my brother, James, and me.
Trinidad Carnival is revered as one of the greatest festivals on earth and draws tens of thousands of people to the island every year to participate or spectate. As a bucket list item for many, the demand for Trinidad Carnival is so high that we have people contacting us over a year in advance! As we'd say in Trini, "People doh make joke wit dey mas!"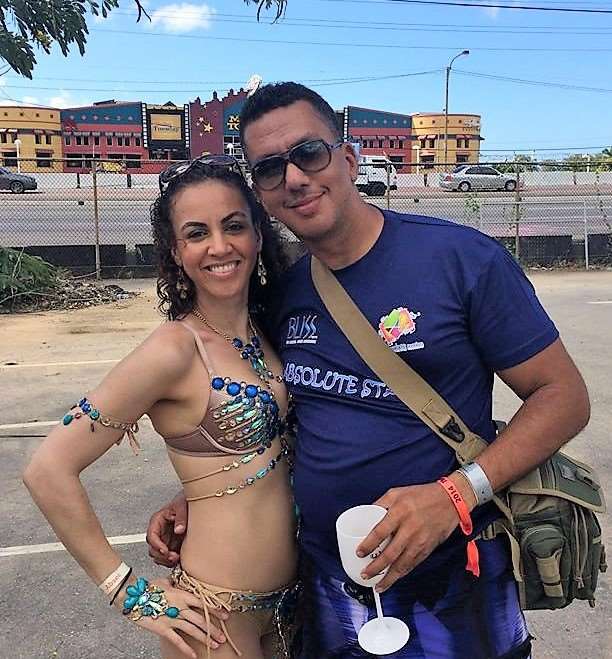 We Plan You Jam does just what our name says – we help our clients plan their carnival experience so that they can spend their time partying (aka jamming) and enjoying themselves. We are their local connection to navigate a very unique and relationship-centric marketplace where you really do need to "know a guy". (Pictured: Nicole and her brother, James).
We provide 100% customized packages to our clients. Based on their needs and the experience they're looking for, we provide recommendations and take care of everything from booking their accommodations to delivering their costume and providing on-the-ground service when they arrive in Trinidad.
Why did you choose Cognito Forms?
Nicole: Given we provide customized packages and people are often shopping around, we get a lot of inquiries for pricing. I spent most of my time putting together quotes based on these requests and desperately wanted to automate this for our customers (and me!) to improve their experience (and save my sanity).
I had visions of an online quote calculator and even created the design mock-up for it based on what I wanted it to do. I didn't know where to start, and so I got a quote (the irony!) from a developer for what it would cost to build one from scratch but it was way (WAY) outside our budget. I had to see if there was something out of the box that I could use.
I had used Google Forms previously and tried to search if there was any calculation functionality. After going down a few rabbit holes, I stumbled across Cognito Forms and it seemed to offer everything I wanted! I actually couldn't believe it. I felt like I found a hidden treasure.
What I loved most was the free version, which allowed me to test out everything without having my work made "hostage" at the end of a trial period (i.e. buy now or lose everything!). It was so easy and intuitive to use and the more I used it, I could see the incredible potential for streamlining and automating so many other things that I was trying to capture manually in an Excel spreadsheet or through email. To be honest, the free version was probably sufficient for our needs, but I loved it so much I bought the paid version – which is a steal given all the functionality.
As if that wasn't enough, the customer service has been STELLAR, with Carly's ninja-fast responses to help me troubleshoot issues, and in some cases providing the actual formulas for more complex functionality I was looking for. Thank you, Carly! 😊
How does your organization use Cognito Forms?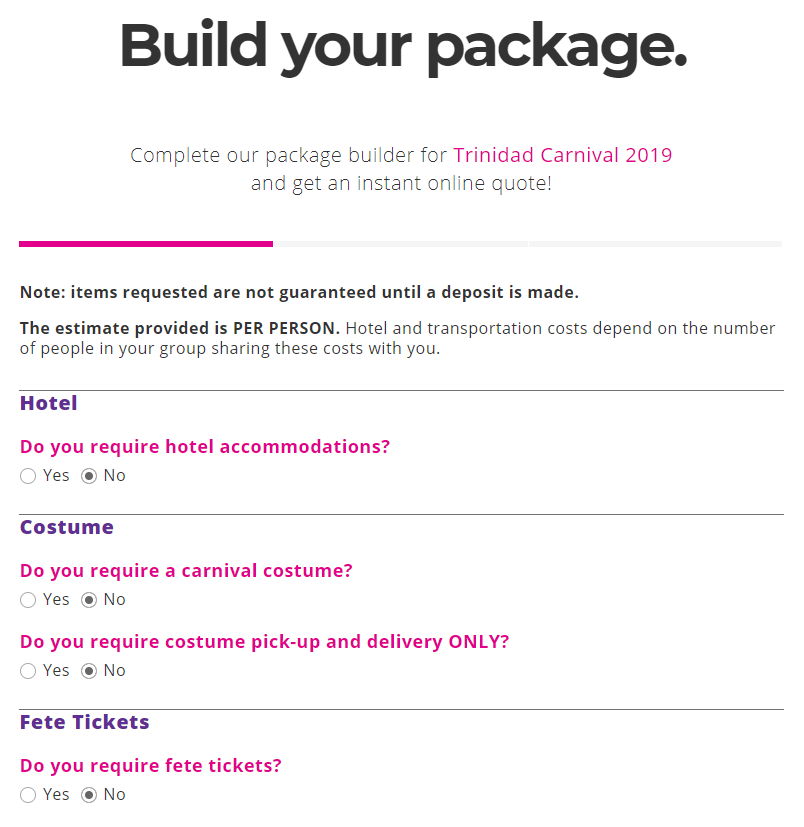 Nicole: Right now, we primarily use Cognito Forms for our online instant quote calculator, making us the first in our industry to do this (others mostly have pre-built packages). The feedback has been great so far! Some of my favorite comments so far are:
"I effing loveeeeee it!!!"
"I've used the calculator (genius by the way)"
"The quote estimator tool is huge!"
We have also recently built out additional forms including:
Costume pick-up authorization in which we autogenerate a customized letter based on inputs provided and get an electronic signature – no more printing, signing, and scanning!
Full customer registration to capture all the key information we need to fulfill their packages – everything in one place!
I am still exploring all the features and know I haven't even touched the tip of the iceberg in terms of how we can use Cognito Forms to make our business run more smoothly. Thank you for making this product and great job Cognito!
Thank you so much to Nicole for taking the time to answer our questions!
Would you like to be featured in our next spotlight? Feel free to get in touch with us!
---