Form to Table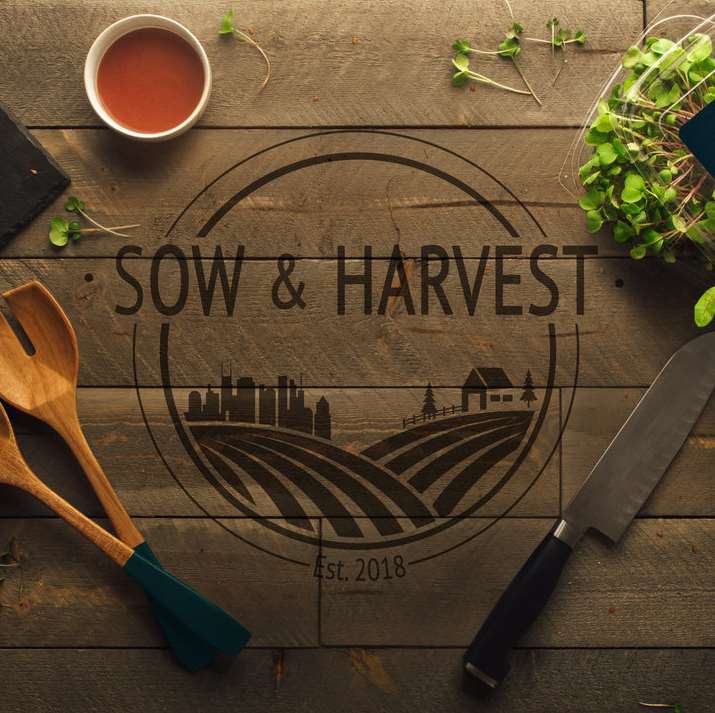 Sow & Harvest uses Cognito Forms and Square to turn microgreens into big business
It was a typically warm and sunny day in Tennessee when we spoke to Carter Marie Elliott. As she drove her Hyundai Santa Fe to drop off a delivery in Murfreesboro (outside Nashville), she told us about the business her boyfriend Matt Miller started and where she know works.
Sow & Harvest is an urban farm Matt established on his single acre property in Middle Tennessee. With Matt's knowledge of farming, Carter's thoughtful enthusiasm, and some technology help from both Cognito Forms and Square, the company is quickly outgrowing its modest beginnings.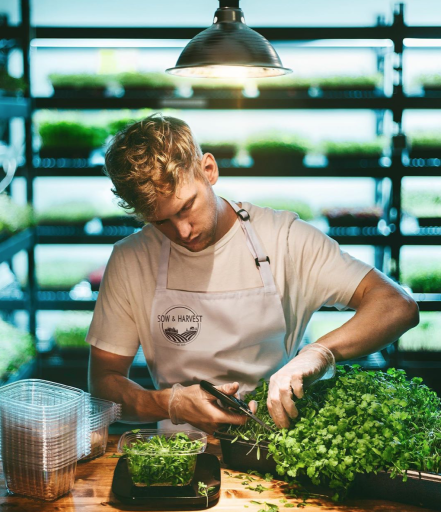 Planting a farm in the garage
Matt grew up farming - it's in his blood. Understandably, he gets restless every winter when the crops stop growing. That's until December 2017, when a friend told him about vertical farming and his life took a different direction.
Vertical farming is a form of container gardening. Farmers stack their crops on indoor racks, enabling them to produce more food within a smaller space. They also use up to 95% less water than with traditional farming methods.
Farms like Matt's produce microgreens: the young seedlings of herbs and vegetables. He recognizes the healthy punch these greens provide and is eager to show the community all of the health benefits they can get from eating even just a cup a day.
According to this article published by the USDA, microgreens contain up to five times more vitamins than the same amount of a mature plant.
Matt planted his first tray of microgreens in February 2018. By the end of the following week, he'd planted a few more. And before long, he was caring for 60 trays of organic microgreens, and had completely renovated his garage into a working farm.
Now he needed customers.
Building a farm through forms
Matt set out to connect with other health-minded people in their area: those who also enjoyed fresh, nutrient-rich foods.
This first led them to partner with local doctors, directly selling their microgreens to interested patients. They expanded online, launching a weekly subscription service through their website.
That's when things really started to take off.
"Customers sign up on our website using a tool we built in Cognito Forms," explains Carter. "And they save their credit card in Square to pay for their orders. This makes the whole process quick and easy."

Whenever a new order rolls in, their tool alerts them by sending an email to their phones. This enables them to stay on top of demand in real time. Later, when they deliver the order, they run the customer's card from their phones as well – often right from the customer's driveway.
"The Cognito Forms Card-on-File feature lets us save our customers' credit card information securely in Square's systems," she adds. "This way, customers know their information is safe – even we can't see their entire credit card number. And they're never charged until they receive their delivery. It's fantastic."
Selling online and in person
As of the writing of this article, Carter and Matt were preparing for their first Farmer's Market in Murfreesboro. They're planning to use the opportunity to expand on how the leverage Square and Cognito Forms.
"We've used our Square card reader when selling greens at a doctor's offices before and it worked really well," says Carter. "We think it's going to be a huge help when we're selling at the market."
They'll also be promoting their subscription service through coupon codes. Customers will enter the codes into the online form when subscribing to receive free gifts and specials.
Growing a sustainable future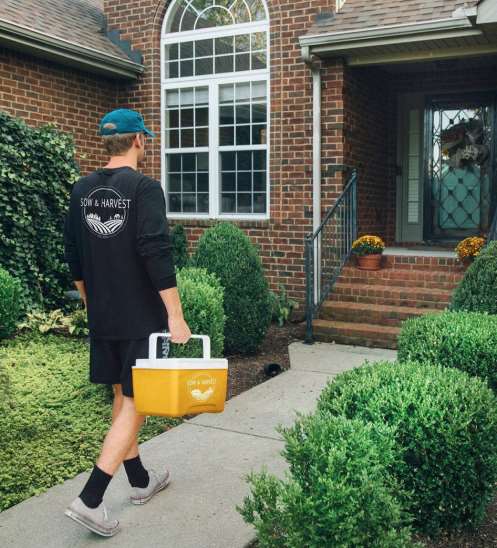 As the farm continues to connect with more customers and expand its footprint, Matt and Carter remain committed to improving not only their company's health, but also that of their customers.
Sow and Harvest microgreens are certified natural grown by CNG, using no pesticides, herbicides or synthetic fertilizer.
The farm is also partnering with local chefs in Nashville's renowned culinary scene. In addition to supplying them with microgreens, Matt is producing edible flowers and select vegetables for their gourmet menus.
Want to learn more about Sow & Harvest?
Visit SowAndHarvest.com for recipes and to learn more about the farm.
And if you live in Murfreesboro, Smyrna, Franklin, Brentwood or Nashville – why not sign up for a delivery? It's as simply a filling out their subscription form.
If you'd like to try Cognito Forms for yourself, sign up for a 14-day free trial or free individual account today.
---