Getting frustrated with outdated systems, ACTA started using Cognito Forms to help manage two significant processes: registration and membership renewal.
The Association of Canadian Travel Agencies (ACTA) is a non-profit, national member-based travel agent association that hosts over 12,000 travel agents across Canada. At ACTA, the members are a group of experienced professional travel agents who serve as invaluable resources for those looking to plan a memorable vacation.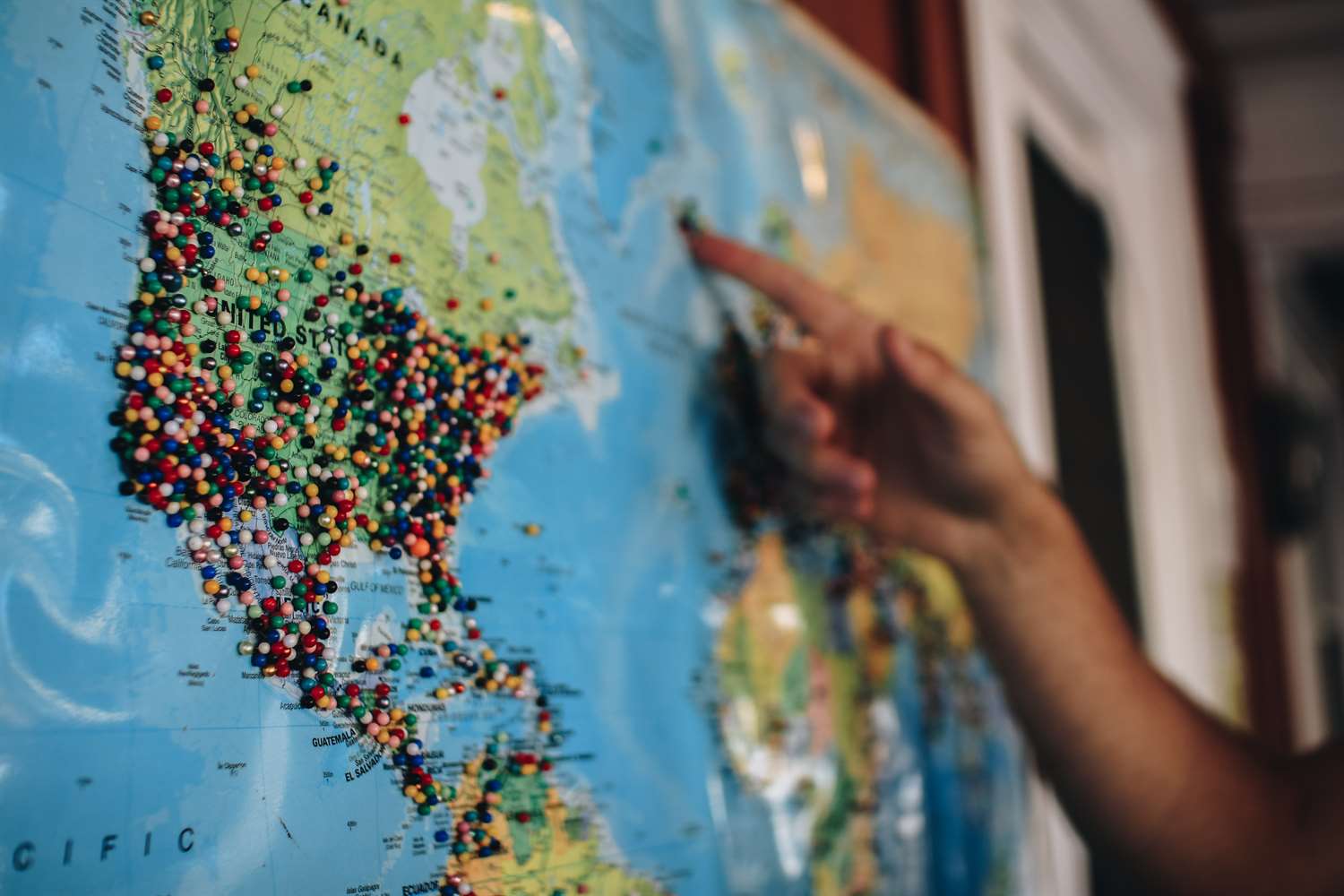 Transforming old-school databases
The non-profit national association works on a database for new and returning members. Due to system limitations, they've been managing annual membership renewals by pen-and-paper, which creates intense labor requirements for staff, difficulties with conversions, and a challenging customer experience.
During renewal season, ACTA processes over 500 returning members, with new members consistently coming in.
Avery Campbell, Director of Advocacy and Industry Relations, is responsible for modernizing ACTA's membership processes. He's developed several automation systems using Cognito Forms, taking old-school databases and updating them into new-age digital solutions.
"One tool I'm particularly proud of is our renewal tool for travel agencies, where I've loaded all data from our old system into Cognito Forms and leveraged workflow," says Campbell.
Solving system limitations with workflow automation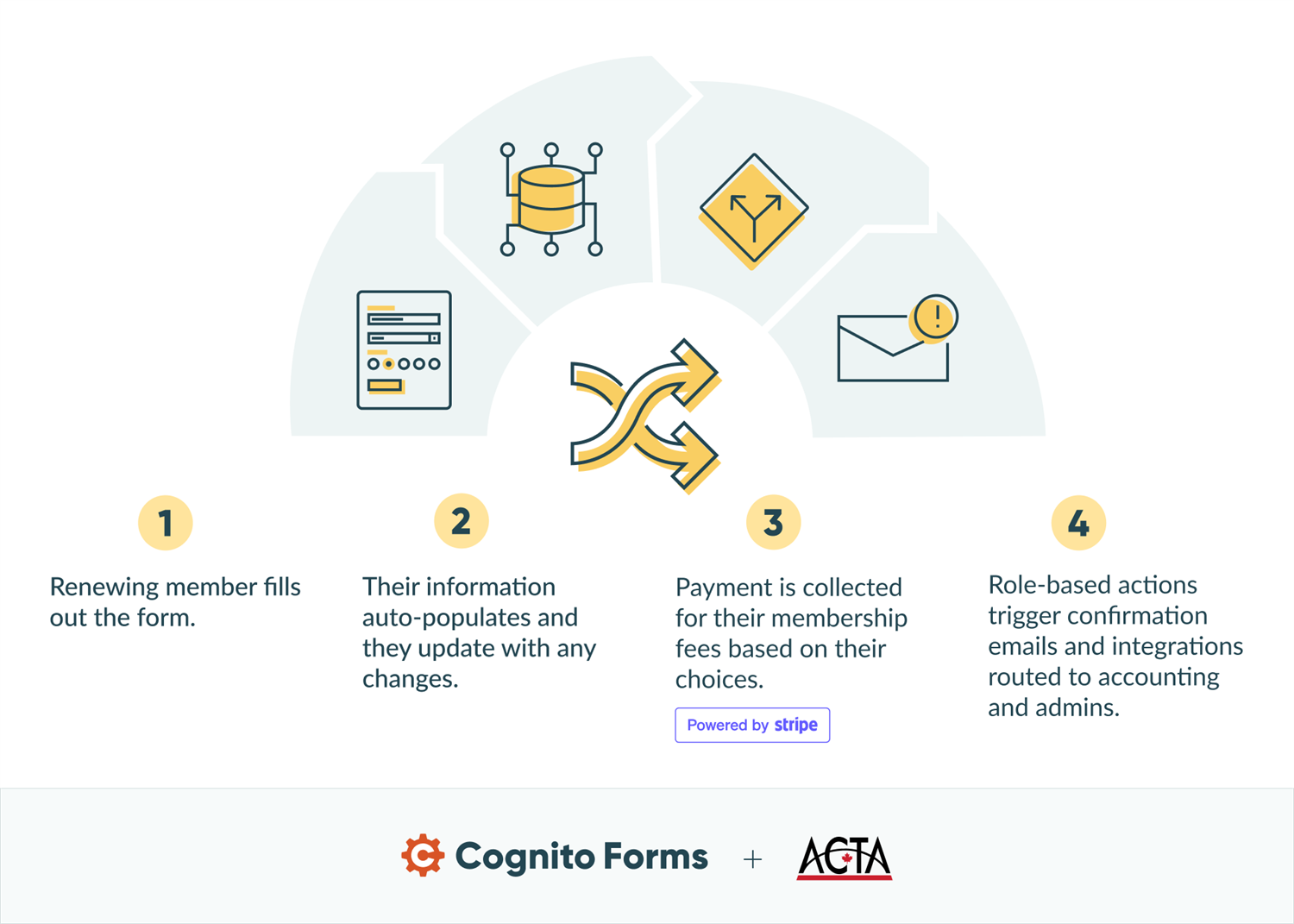 With the new system, returning members receive a unique link when it's time to renew. From the link, they can view and verify their profile and pay their membership dues electronically. After they pay their dues through a connection powered by Stripe and Cognito Forms, members' metadata is automatically stored in their database for easy payment in the future.
Cognito Forms workflow capabilities streamlines the form sharing and data collection process within the non-profit by enabling specific access to forms. Admins can handle the backend database, accounting can organize finances, and the membership manager can keep track of renewals and incoming registrations.
For example, when an agent renews their membership, accounting has specific access to their annual payments and can easily export entries into an Excel spreadsheet.
Membership details are also stored in Cognito Forms for ease of access. They utilize Zapier to automate receipts, accounting, and update email subscribers in MailChimp. Once a member fills out their renewal form, a personalized thank you email is automatically sent out from the membership manager.
Setting up future successes
"I've been using Cognito Forms for years, first in my own travel business in 2014/15," says Campbell. "I joined ACTA in 2021. When our travel agent members were suffering the worst economic crisis in history due to COVID."
Non-profits often had to work around old-school systems with minimal resources and staff – and minimal solutions to store, manage, and collect information securely. Tools like Cognito Forms make it possible to transform these manual processes to reduce labor and financial burdens, and change the way people think about gathering, accessing, and sharing information.
The great part is that I'm not a techie whatsoever. But Cognito Forms is so intuitive that anybody can build complex features.
Avery Campbell, ACTA
Using the integration and workflow automation capabilities of Cognito Forms has enabled ACTA to successfully organize over 1,000 members across the country – and continue to connect travel agents across Canada.
---