Drowning in paperwork? Data getting lost? These are just a few of the challenges that businesses and individuals face when relying on paper record-keeping and communication.
In today's fast-paced world, digitizing your work has become essential for staying competitive and efficient. However, the process of digitizing can seem overwhelming, especially for those who are not tech-savvy. That's why we've put together some simple steps to help you digitize your work and make your life easier. And by utilizing tools such as Cognito Forms, you can easily digitize your work and enjoy the benefits of a streamlined digital system.
Identify areas of your work that can be digitized
Look for tasks or processes that currently rely on paper, such as record-keeping or registrations. These can be easily digitized using an online form builder like Cognito Forms, with features like workflow automation that make it easy to get the right work done at the right time.
Choose the appropriate tools and software
To digitize your work, you have a wide range of tools and software at your disposal. For digitizing documents, apps like Adobe Scan and CamScanner can scan and convert them into digital files. To organize notes and to-do lists, apps like Evernote or Google Keep are ideal. For scheduling and time management, digital calendar apps like Google Calendar or Apple Calendar can help you stay on track with appointments and deadlines. Additionally, project management apps like Trello or Asana can streamline collaboration with team members and task management.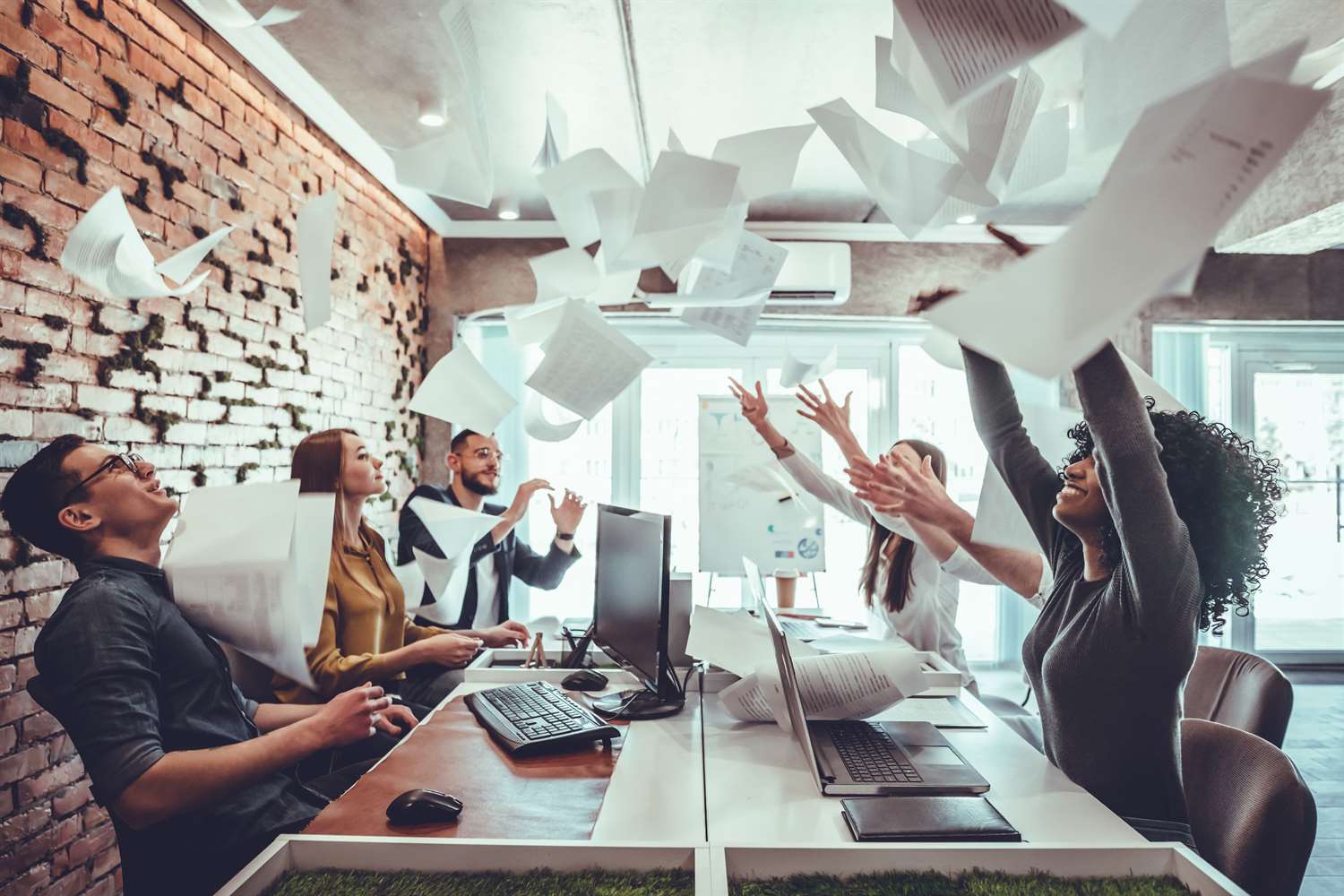 Collaborate with others
Collaborating with others is key to digitizing your work successfully. Communication tools like Slack enable team members to share ideas and communicate in real-time, while working simultaneously on digitization projects leads to quicker turnaround times. By pooling resources and utilizing collective skills, collaborating with others can bring fresh perspectives and new insights to the process.
Organize your digital files and documents
Use a naming convention for your files and create folders and subfolders to keep related documents together. Cognito Forms also provides a built-in data management system to easily view, filter, and export data.
Ensure security
When digitizing your work, ensuring data security should be a top priority. It's important to take steps, such as using two-way encryption and password protection, to safeguard digital documents and files. Using a trusted platform with robust security features is also essential to protect sensitive information. Cognito Forms is an example of a platform that provides advanced protection against unauthorized access. Additionally, regularly backing up files can prevent data loss in the event of a security breach or system failure.
Utilize Cognito Forms' advanced features
Cognito Forms offers a variety of advanced features that can help you optimize your forms and convert paper into productivity. For example, you can use conditional logic to show or hide specific form fields based on the answers provided or use payment integrations to collect payments through your forms.
Regularly review and update your forms
It is important to review and update your forms and online processes to ensure they are still relevant and accurate. Cognito Forms makes it easy to make changes to your forms, including the ability to archive (but not delete) forms when they're no longer in use.
To quickly digitize work and make life easier, identify areas that can be digitized, choose appropriate tools and software, collaborate with others, organize digital files, and maintain security. Cognito Forms is a helpful tool for digitizing forms, surveys, and quizzes and enables easy collaboration. Remember to regularly backup files and take advantage of Cognito Forms' advanced features to optimize the digitizing process.
---