In today's fast-paced educational landscape, staying ahead of the curve is essential for both teachers and students.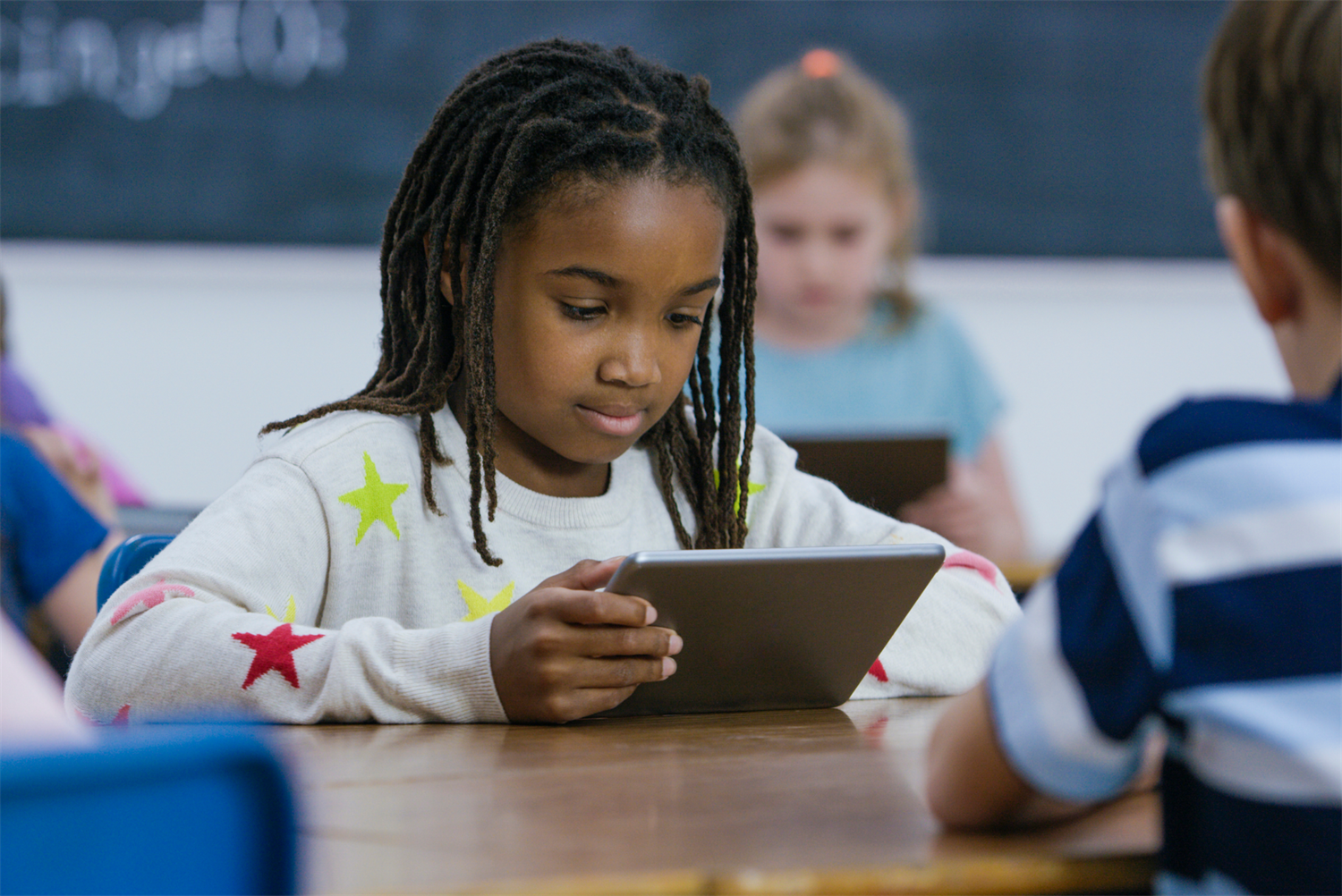 The emergence of no-code technology has revolutionized the classroom, empowering educators to unlock their potential and streamline administrative tasks. According to a survey conducted by Zapier, an astounding 82% of participants answered that they started using no-code tools during the pandemic. As a leading no-code tool, we offer versatile features that transform the educational experience.
Streamlining Administrative Tasks
Cognito Forms empowers teachers by automating administrative tasks. From attendance tracking to homework submission, our intuitive workflow feature streamlines processes, saving precious time and effort.
With online forms, teachers can focus on delivering quality education rather than being burdened by administrative duties like:
Data collection for lesson plans

Facilitating professional learning community (PLC) ideas for departments

Sharing district training event materials

Duty rosters

After school training

Documentation of student behavior

Extracurricular activities
Subtracting Paper From the Equation
Bid farewell to piles of paper assignments and try out our customizable reading log form, along with our other K-12 education forms. This digital tool allows students to record their daily reading activities, including the titles of the books, authors, reading time, and brief summaries.
It's an efficient way to keep track of students' reading habits and progress without the clutter of physical logs. This, along with other templates, enables educators to customize this to match their curriculum needs, and students can easily submit their logs online. This eliminates the risk of lost or damaged papers, making the submission process seamless.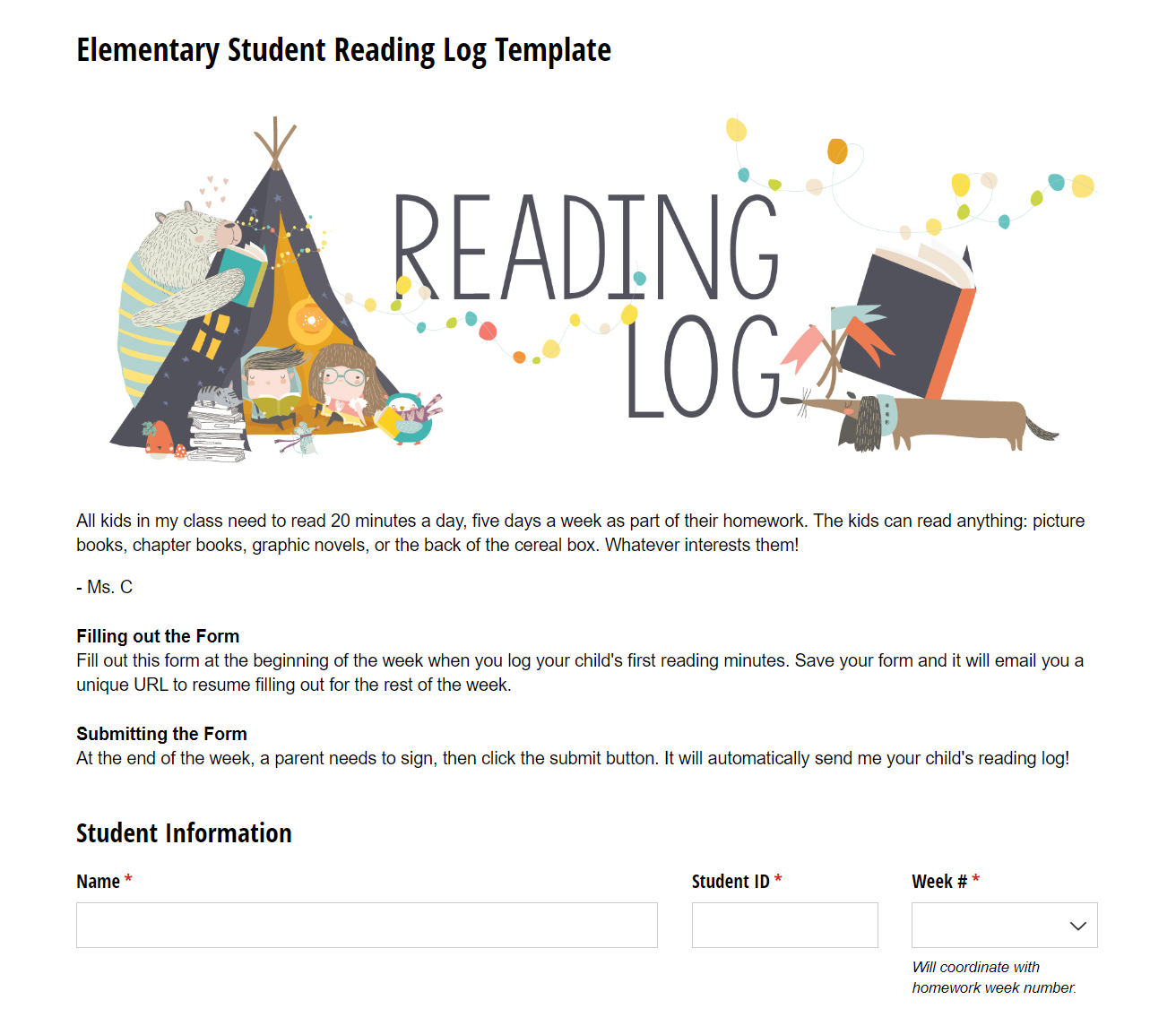 Teachers receive automated notifications when a log is submitted, enabling real-time tracking and feedback. This streamlined workflow simplifies the grading process for educators while encouraging students to take ownership of their reading assignments.
Smart form features and capabilities like file uploads are revolutionizing the way teachers manage homework, ultimately enhancing the educational experience for both teachers and students.
Enhancing Parent-Teacher Communication
Effective communication between parents and teachers is crucial for student success. Cognito Forms facilitates seamless communication by enabling educators to create forms for parent-teacher conferences, surveys, and registrations. Through Cognito Forms, teachers can enhance parent-teacher relationships, keep parents informed about their child's progress, and promptly address any concerns or questions.
Fostering Collaboration and Assessment
Cognito Forms empowers educators to boost collaboration and assessment in the classroom and simplify group projects by providing a seamless platform for organization and collaboration.
Teachers can assign tasks, collect individual contributions, and track progress effortlessly. Additionally, online forms allow teachers to create engaging, automated assessments that adapt to each student's pace, providing targeted guidance for improvement.
Seamless Integration with Educational Platforms
We understand the importance of integration within the existing educational ecosystem. By effortlessly integrating Cognito Forms with existing platforms, educators can maintain continuity, avoid data duplication, and streamline their operations.
By adopting online forms, educators can streamline administrative tasks, enhance collaboration, and deliver engaging learning experiences. Embrace the no-code revolution with Cognito Forms and embark on an inspiring educational journey today.
---