In the era of digital transformation, teachers are constantly seeking ways to streamline their workload, giving them more room to focus on instruction. One tool that has emerged as the go-to choice for educators is Cognito Forms, recognized as the most popular online forms platform for teachers.
With its diverse range of templates, Cognito Forms offers teachers a digital hand in revolutionizing classroom management. Explore how these innovative templates are reshaping the educational landscape.
Classroom Observation Form: Enhancing Teacher Performance with Workflow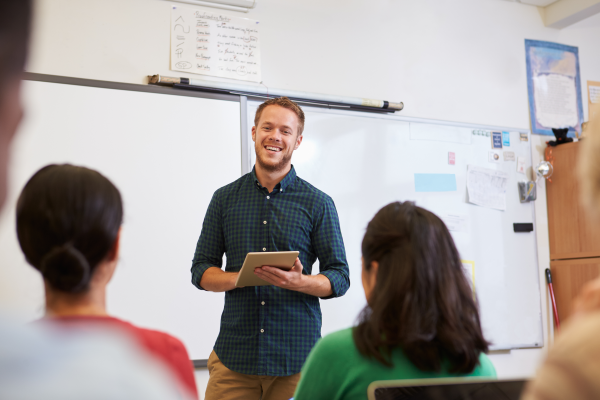 Cognito Forms simplifies the observation process with our Classroom Observation form template, designed to capture areas of the instructor's performance such as teaching strategies, student engagement, and use of resources. Integrated with the innovative workflow feature, it allows for real-time data collection, sequential review and approval, and faster feedback, ultimately enhancing teacher performance.
Field Trip Permission Form: Streamlining Consent Management
Say goodbye to piles of paper. With Cognito Forms, Field Trip Permission forms are digitized, reducing paperwork and easing consent management. In addition, the forms can be customized to include event details, consent clauses, and dietary or medical information fields for each unique event, adding a level of convenience and flexibility. We offer an extra layer of protection and secure the students' information.
Emergency Contact Form: Prioritizing Student Safety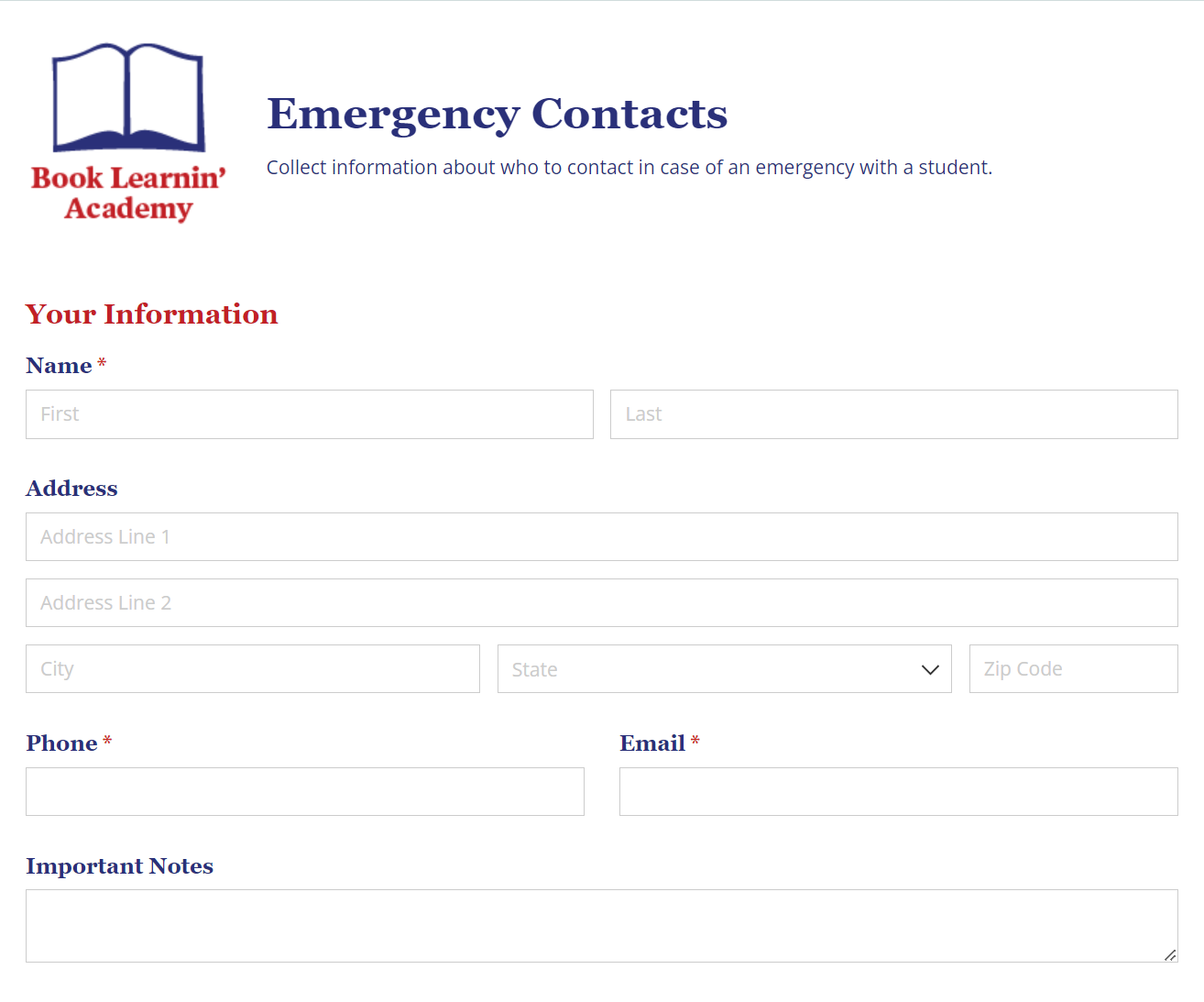 Having emergency contact information readily available is crucial. Our free Emergency Contact template makes collecting and storing these critical details a breeze, with fields for primary and secondary contacts, medical considerations, and preferred hospitals. This ensures student safety is always a top priority.
Multiple Choice Quiz: Simplifying Assessment
By utilizing this powerful form template, educators can significantly reduce grading time while providing students with immediate results. With a wide range of template features and customization options, Cognito Forms makes it easy to create quizzes tailored to different subjects and lesson plans.
Parent Teacher Conference Form: Organizing Meetings Effortlessly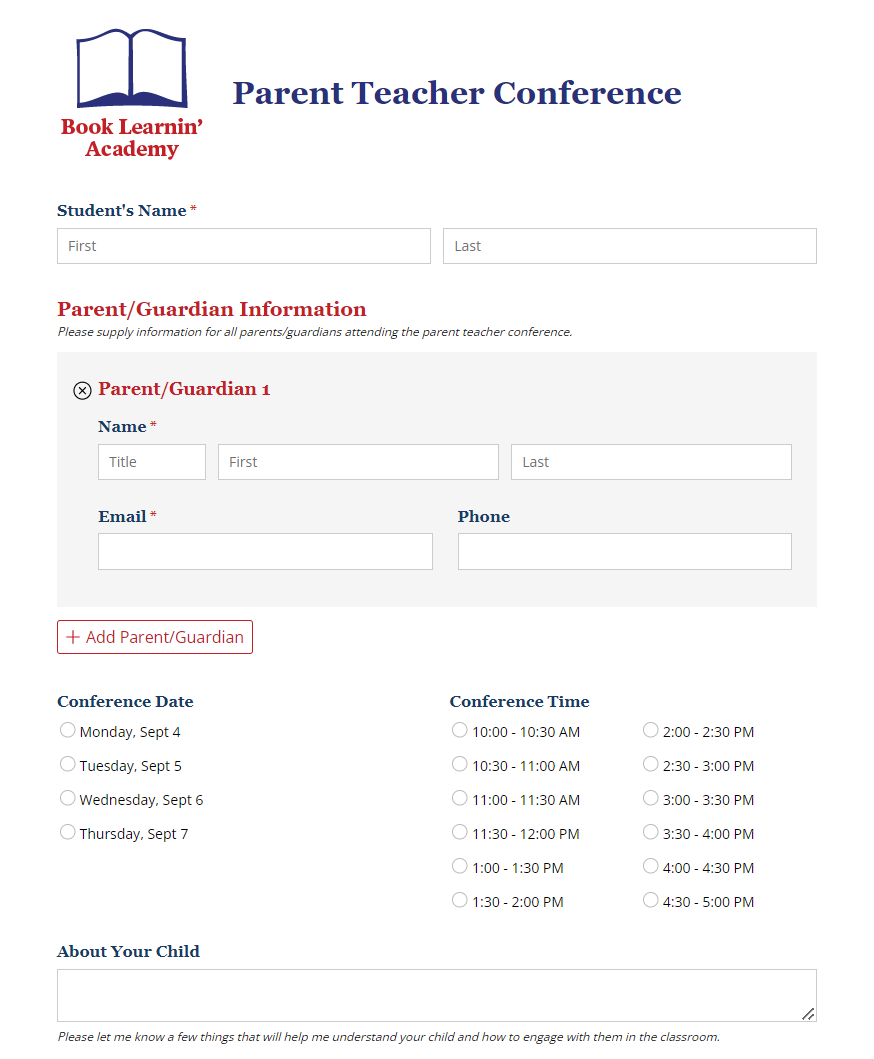 Scheduling parent-teacher conferences can be seamless and conflict-free with Cognito Forms. The convenience of embedding the form on a school's website or sharing it directly via email, with features like date and time preferences, makes coordinating meetings between parents and teachers easier than ever.
Customization: Tailoring Forms to Your Needs
Beyond the specific forms, the ability to customize and tailor any form to your specific needs adds another layer of flexibility. Whether it's for a school event, student registration, or a feedback form, customization is at your fingertips.
The Cognito Forms Advantage: Helping Teachers in the Classroom
Overall, the advantage of using Cognito Forms in the classroom is simple—it simplifies many aspects of a teacher's job. It saves time, reduces paperwork, streamlines processes, and enables teachers to focus more on teaching. Our flexibility, customization options, and powerful features (like workflow automation), make Cognito Forms a valuable addition to any classroom.
---