Cognito Forms is an online form builder with more free features than any other form builder, allowing you to easily create, publish, and manage your forms. You can build a contact form, registration form, or order form in just seconds:
Build your form: Create unlimited forms with our easy-to-use, drag-and-drop form builder that has the layout and flexibility you need.

Style & share: Customize your style and embed your responsive form directly on your website or blog.

Manage entries: Receive customized email notifications, view your entries from any device and create custom views to manage your workflow.
Build your form
Once logged in to Cognito Forms, you can create an unlimited number of forms for your organization using the drag-and-drop builder.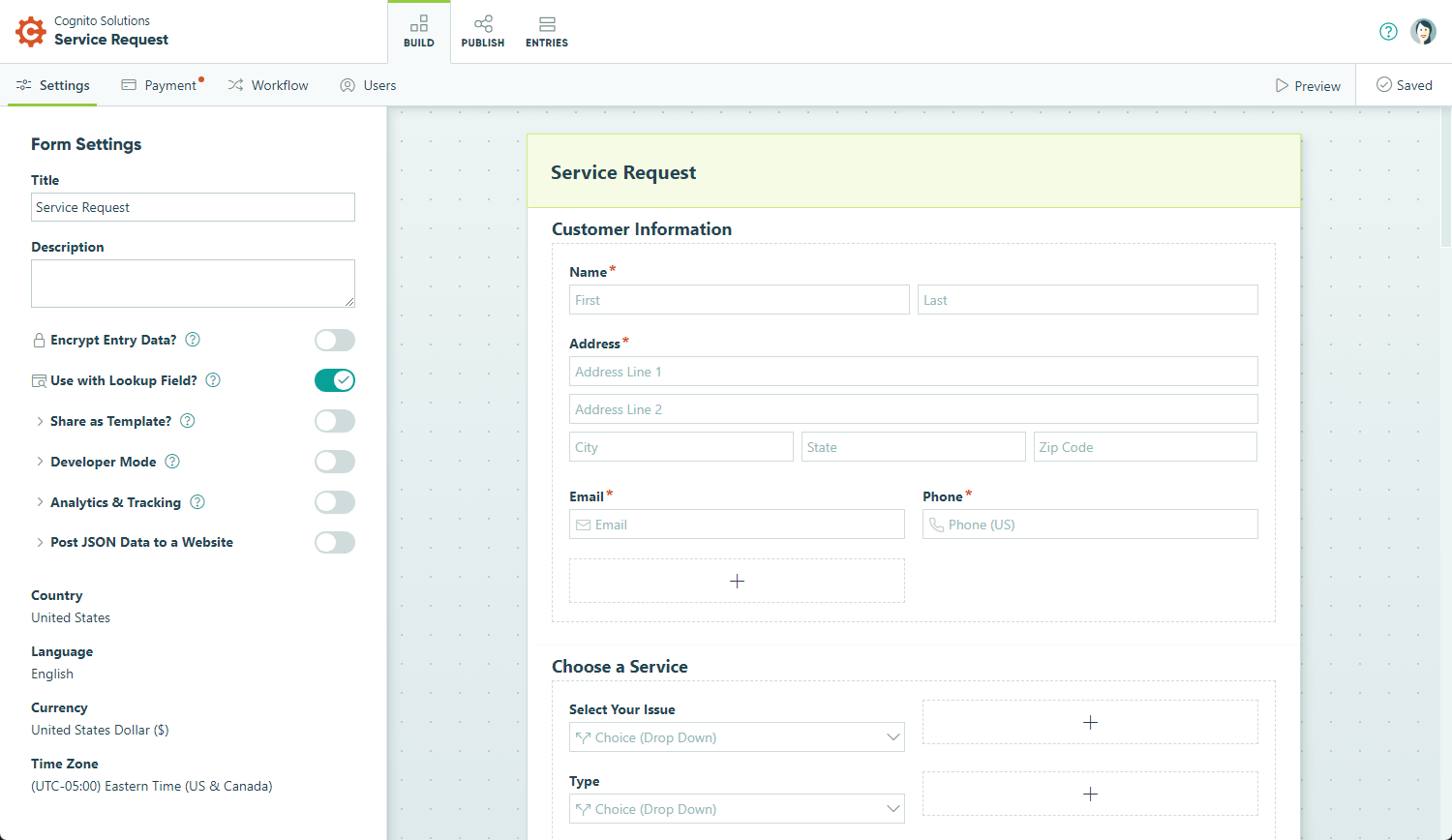 Style & share your form
From the Publish page of your form builder, you can customize the styling of your form, and then share it with the world.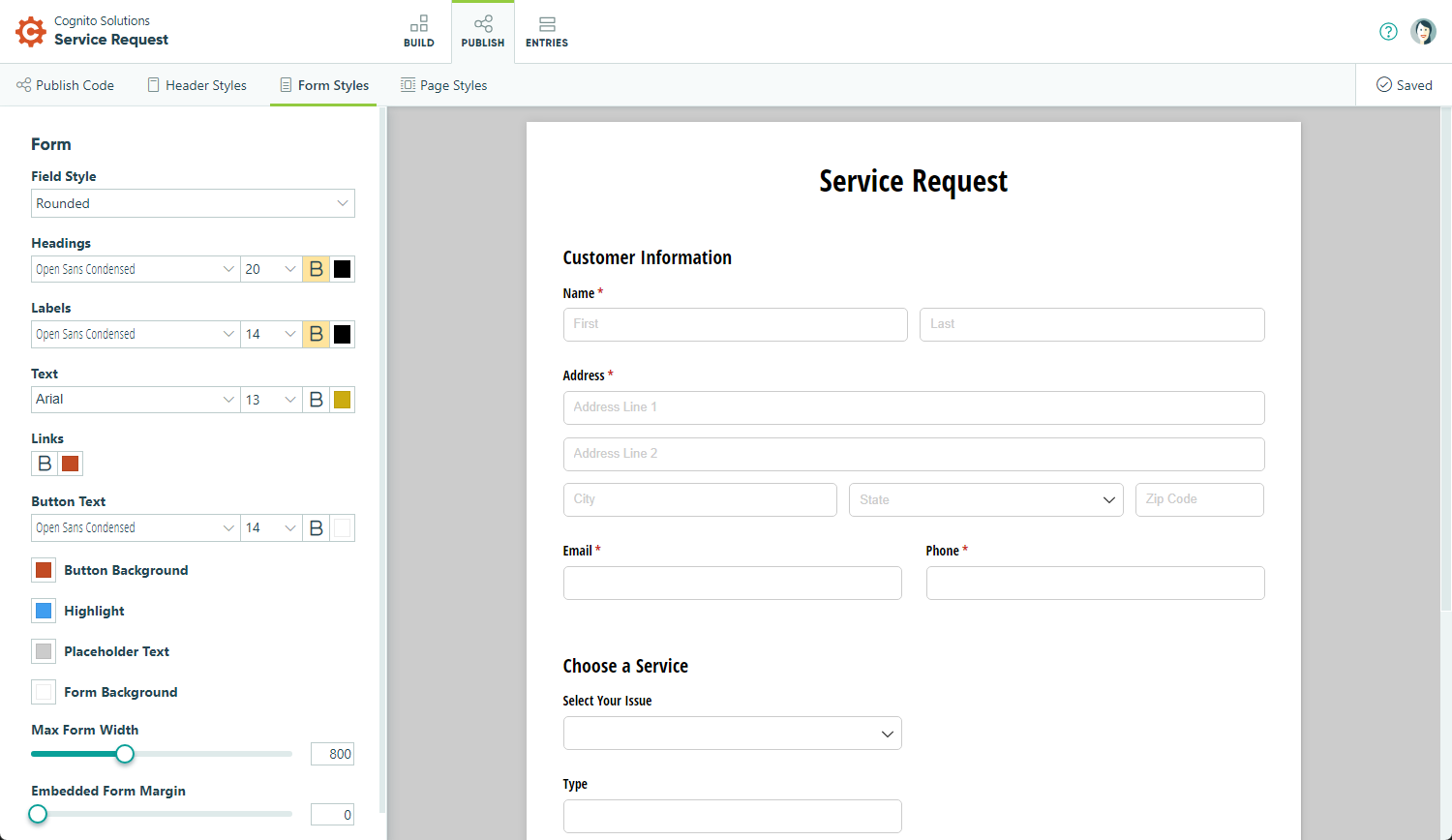 Manage form entries
In Cognito Forms, you can easily sort, filter, and organize your form submissions to build complex business workflows.