Think of how much information you'd like to collect from your customers. Wouldn't it be nice if you could collect it all online, with emails to let you know when you got new entries? And then if you were able to manage all of that data quickly and easily?
That's what Cognito Forms helps you do – collect and manage your data and payments. And best of all, we're the only online form builder that you can use without paying a dime. Here's how to get started.
Start With More Free Features than Anyone Else
We're here to make it easy for you to build any and as many online forms as you need. We support unlimited forms, unlimited fields, unlimited submissions and unlimited payments. There's no monthly fees, and we don't limit how many times you can use a great feature like conditional logic.
Add Free Payment Collection
With other form builders, you'll be charged the monthly fee PLUS the per-transaction fee required by the payment processor. But not so with Cognito Forms. Organizations on our Individual and Pro plans are charged 1% of each successful transaction, plus Stripe's processing fees when processing payment through Stripe.
But guess what?
You don't have to pay anything if you don't want to, and we make it super simple.
Once you've connected your Stripe account, you'll see an option on your Payment Settings: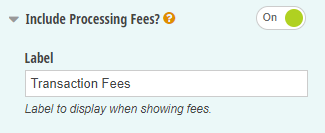 Leave this box checked to automatically calculate and add the Stripe and Cognito Forms processing fees to the amount your customer pays. We'll take out the fees and deposit the original transaction total into your bank account in 2 business days.
Finish with Powerful Entry Management
You'll always be able to access your data. Visit your Entries menu at any time, and you can edit, print or export anything you've captured. You can even refund any payments you've collected, at no charge to you.
Really? How are you guys making this work? It can't really be free.
Sure it can – though eventually we'll build out paid plans. But they won't cost an arm and a leg, and they definitely won't take away all of the features you're already getting for free. They'll be for power users – those who want to capture a LOT of data or have multiple users.
If you don't need the fancy features and you don't need the extra data? No problem. Cognito Forms will always be free for you to use.
Get started building your free online form – try it right now!
---