Since the 1990s, Jacob Graf has helped businesses develop effective, fully managed, responsive, and reliable websites for businesses of all sizes.
He is the founder of Graf Technology, a digital agency based in Appleton, WI, serving clients all over the world. Throughout his career, Graf has helped hundreds of companies develop their web design, hosting and development needs.
On top of that, he's the Director of Engineering for GhostBed, an innovative mattress company that gives you access to personalized sleep solutions from the comfort of your own home.
With around 20-25 clients to manage at one time, as well as managing an established e-commerce site, Graf needed a platform to develop complex forms for any use case.
Graf started using Cognito Forms in 2016 to develop specific needs for each of his clients. And to this day, he still relies on Cognito Forms to tailor specific solutions for each of the businesses he manages.
Large client base with a diverse, low-code solution
From basic contact forms to complex system solutions, Graf's clients have a wide range of needs that are specific to each business.
It was important to him that he could deploy low-code solutions that would save him and his clients' time.

For example, Graf built a website for a local Wisconsin Japanese restaurant, Nakashima's, that continues to grow in popularity. They grew and expanded to two more locations, and needed an expansion of employee applications, gift card purchases, and donation/sponsorship applications for each location.
As the chain expanded, they found even more uses, and it was easily possible to adapt the forms already in place. They also incorporated new features, such as the lookup field and repeating sections, to obtain necessary details and signify what information needed to travel to which of the three restaurants.
"I prefer to use Cognito Forms. There's way more complexity. If I have a client that needs any added logic or updates to their form, I can do it really quickly," says Graf.
Expanding to larger scale projects
Recently, Roskom Meats, an animal processing facility in Kaukauna, WI, came to Graf with highly specific requests.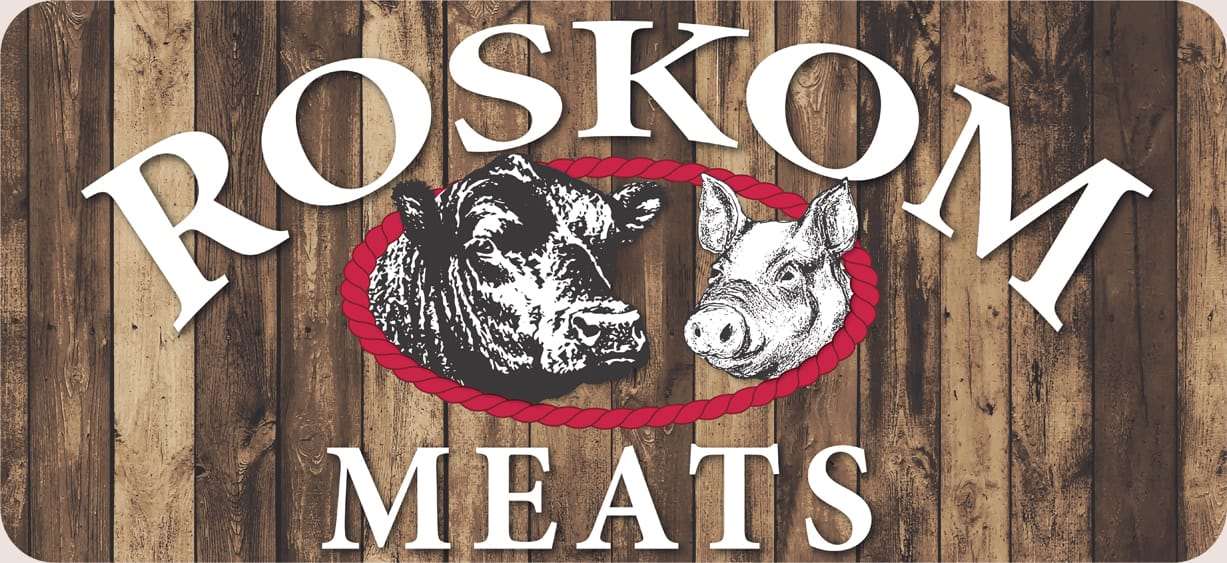 The company processes thousands of orders of custom cuts each month (beef, pork, lamb or goat), and returns them to their prospective customer. The animal/cut/amount/weight determines the cost of the entire process.
This was a complex task to say the least. The conditional logic enables pages to appear and disappear depending on what choices people select.
"It's a five-page, highly dynamic form," says Graf. "And a pretty unique example of how Cognito Forms allows for complex and simple logic. And they've used it so much so it's neat to see how the logic interacts with the customer."
It's a five-page, highly dynamic form, and a pretty unique example of how Cognito Forms allows for complex and simple logic. They've used it so much so it's neat to see how the logic interacts with the customer.
Jacob Graf, Graf Technology
Depending on what type of cut made (ham, bacon, steak, etc.), the form then logically proceeds to ask how much of each quantity the customer would like. When the quantity is chosen, it goes deeper to obtain the amount of product per package. This is important in packaging and making sure every part of the process is accounted for.
The form also asks how the customer would like to be contacted, which automates the process even further and organizes responses, making it easier on the business.
Since 2016, the processing forms have collected over 4,000 entries.
Developing forms to meet needs over time
Graf has even carried his use of Cognito Forms to his engineering career at GhostBed. As a large e-commerce business, the site hosts an increasingly large customer base.
Using Cognito Forms, Graf has set up a general contact form, as well as a warranty registration form with more than 10,000 registrants and counting.
The warranty form conditionally adapts based off user input. Depending on what product(s) the customer has purchased, repeating sections are incorporated to input the serial numbers and make sure each purchase is accounted for.
From simplicity to complexity, Graf puts his trust in Cognito Forms for the ability to withstand any type of project that comes his way.
And he continues to find opportunities to help businesses of any size develop long-term solutions.
---