Planning a spooky-fun event for Halloween this year? These free templates are so easy to use – it's almost scary.
Whether you're celebrating virtually or in person, we've got some fun seasonal templates to help you kick off this month's frightening festivities. Simply save the forms into your organization, tweak any fields as needed, and share them via email or on social media.
Time to get this party startled!
Halloween Pet Costume Contest
Throw an adorable costume event for your furry friends with our free Halloween Pet Costume Contest Form. Participants can include costume details and submit up to five boo-tiful pictures of their pet. Or, update the maximum number of pictures to your own custom limit.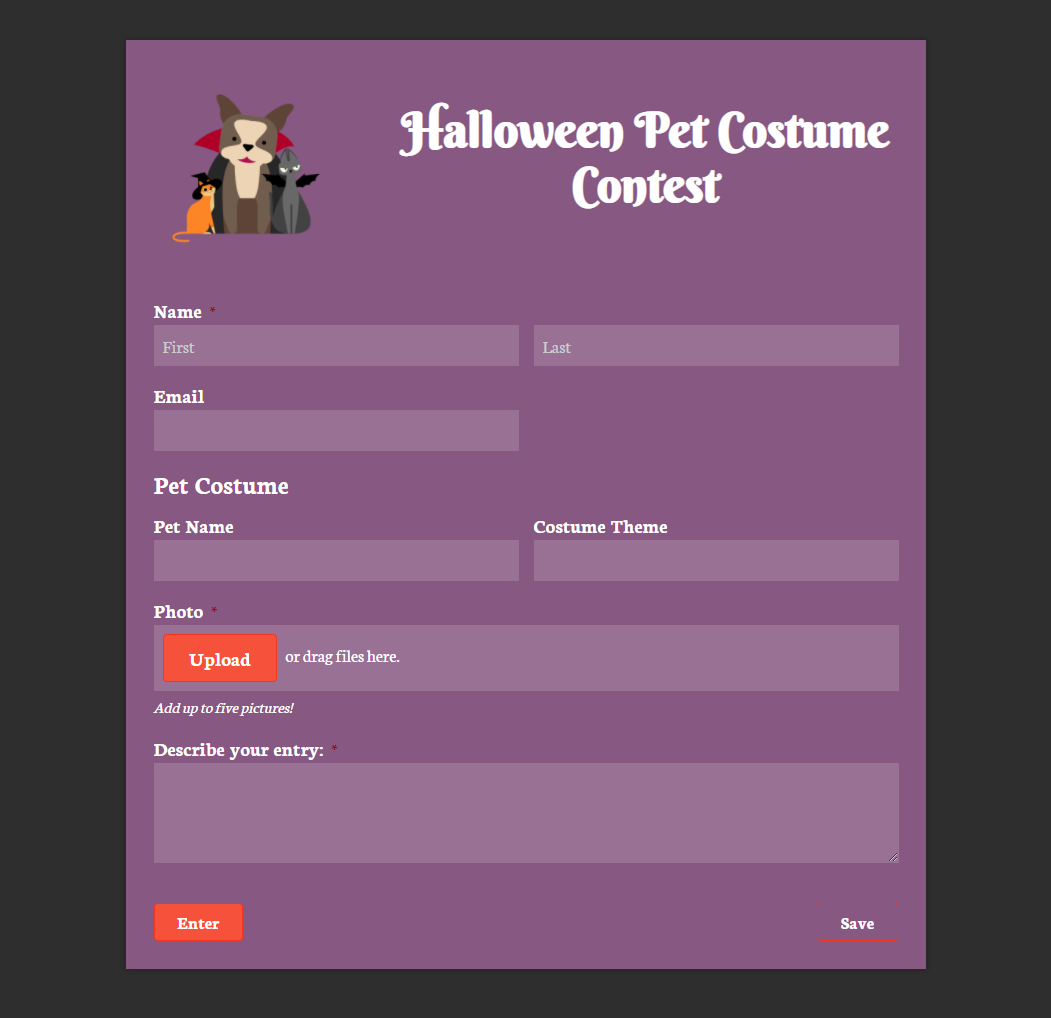 Trunk or Treat Registration Form
Move over trick-or-treating! This new Halloween tradition is growing more popular every year. If you're organizing a trunk or treat event for your school or community, our free Trunk or Treat Registration Form allows you to collect participant details, vehicle information, and even electronic signatures.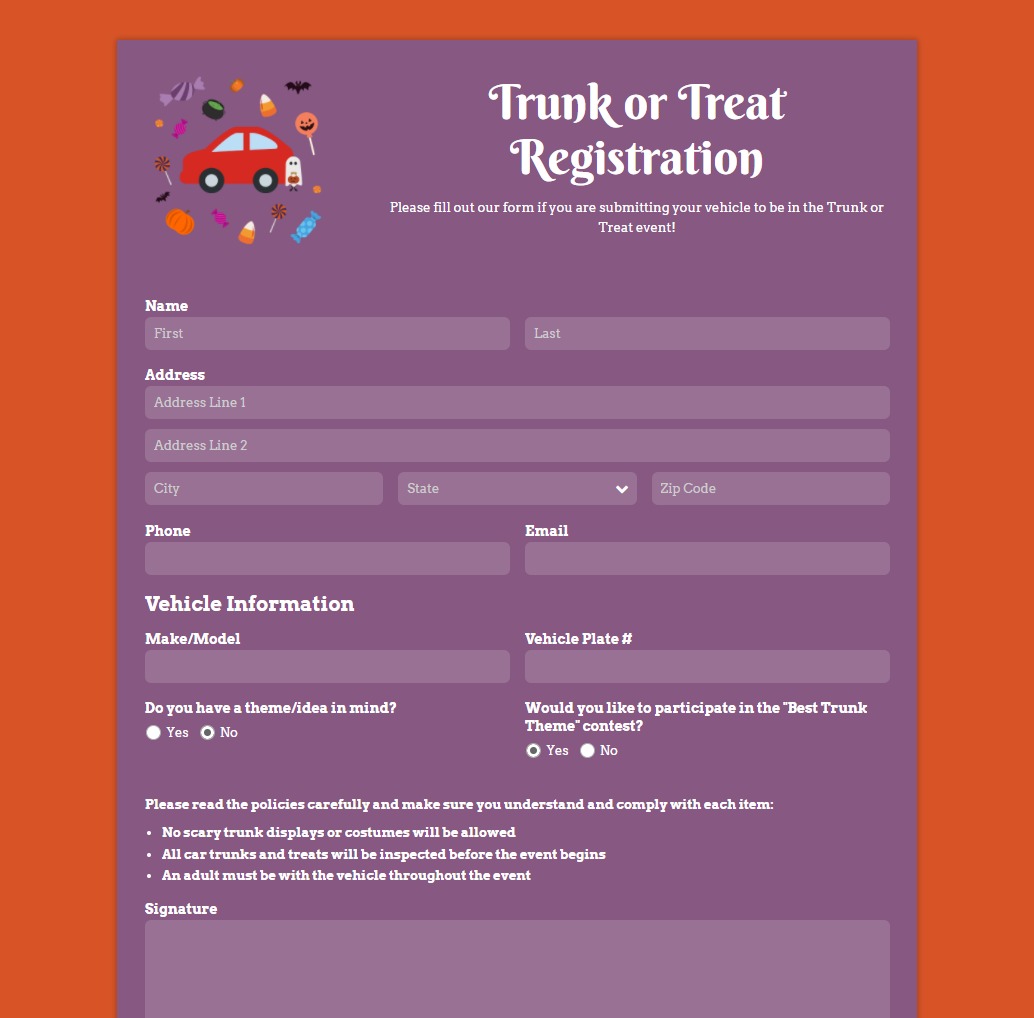 Halloween Party RSVP Form
Make your Halloween party one for the ages by starting with our free Halloween Party RSVP Form. Customize the template with your event times and details, and optionally connect your payment account if you plan to sell tickets for your event.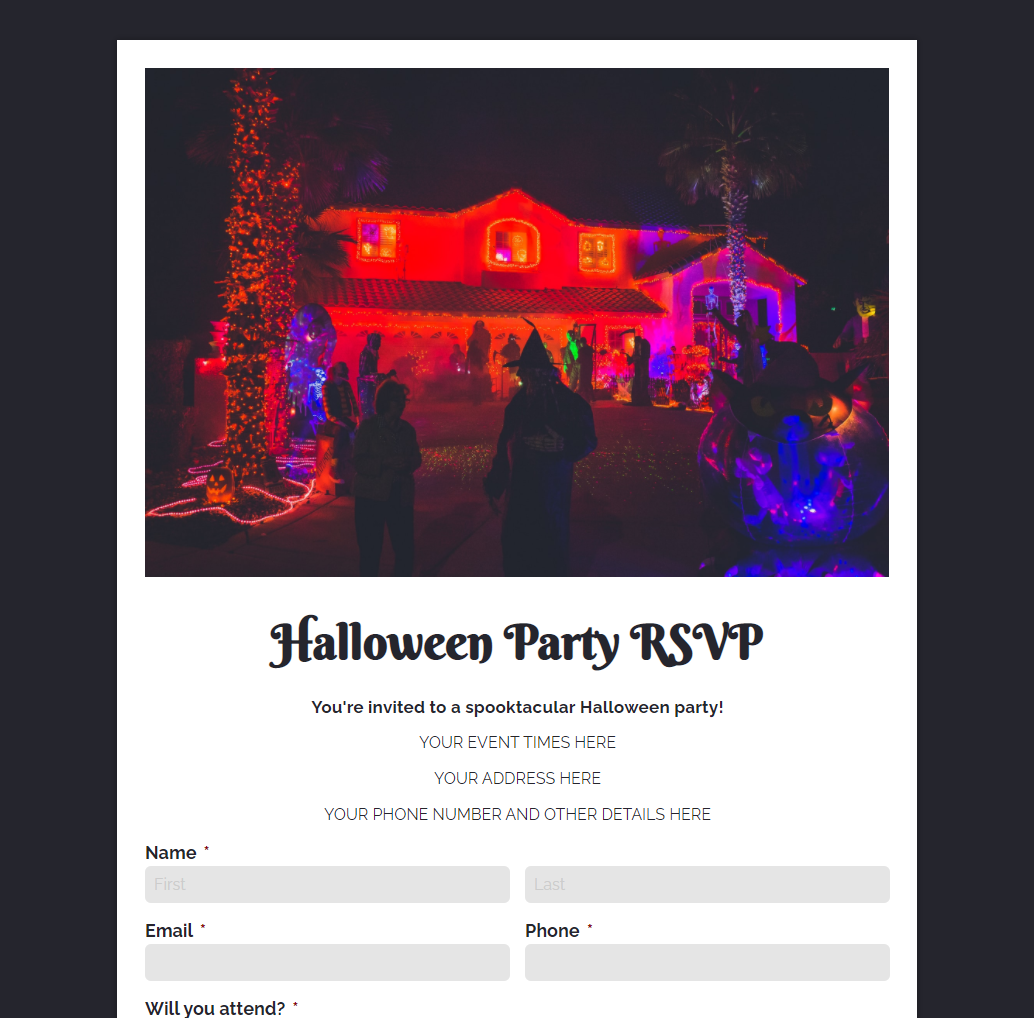 Halloween Costume Contest Entry
Easily register both individuals and teams for your online competition using our free Halloween Costume Contest Entry Form. Collect entries in multiple categories (such as Best Children's Costume, Best Group Costume, and Best Couple's Costume). Then, judge your competition and contact the winners!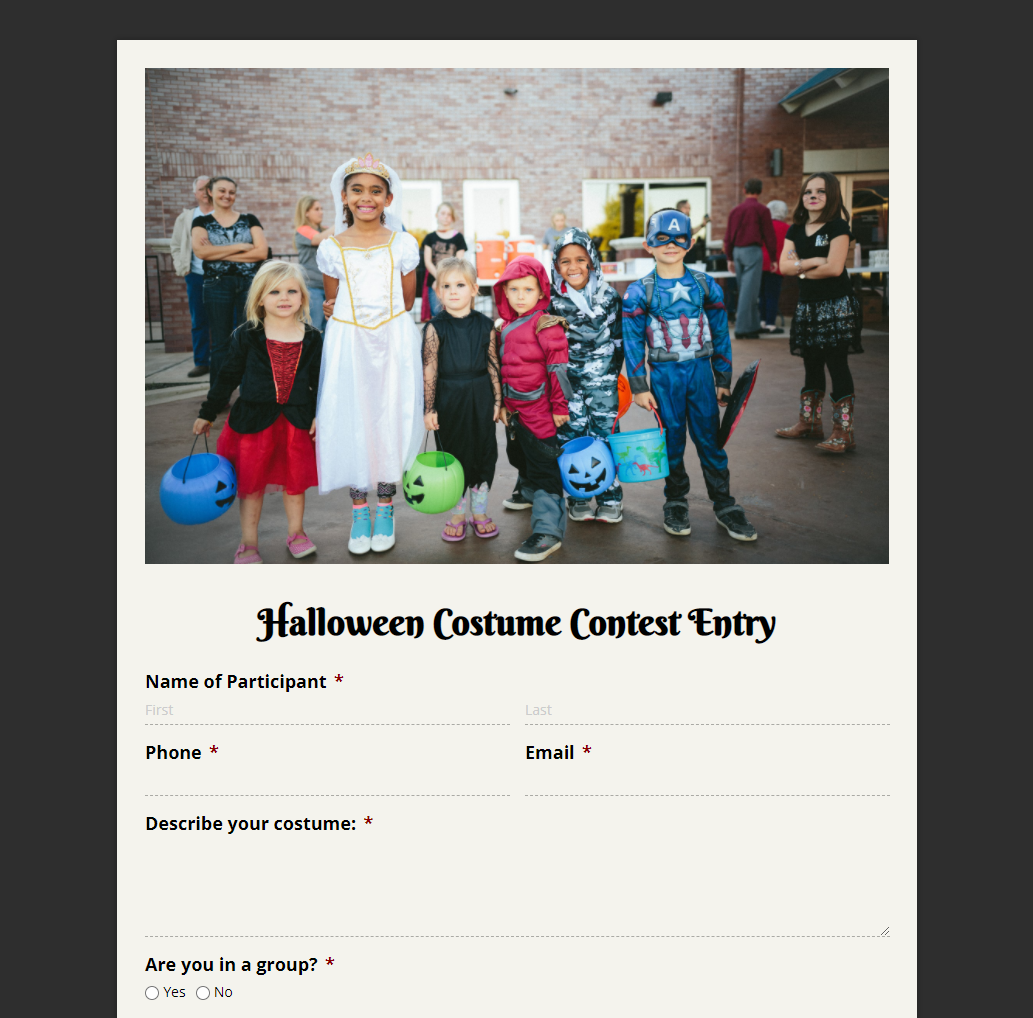 Halloween Trivia Quiz
Want to test your Halloween knowledge? Our new Halloween Trivia Form Template is a fang-tasic way to get into the spooky spirit. Or, save the quiz and customize it for any other holiday or theme you can think of – the possibilities are endless!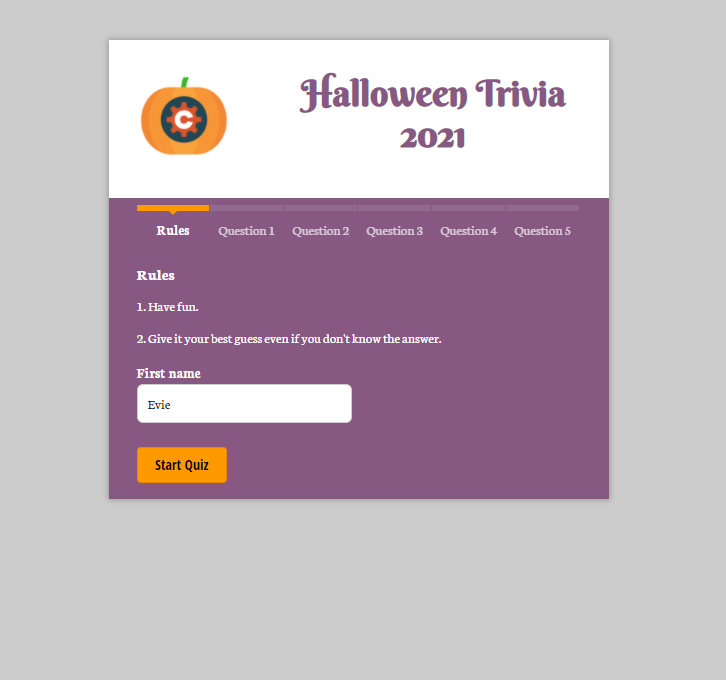 ---