Education is evolving, and one educator is at the forefront of innovation. Meet Meg Schuessler, a high school teacher from Texas who has revolutionized teaching practices and classroom management through the power of technology.
As a seasoned high school teacher from Texas, with over a decade in the profession, Schuessler has used technology to revolutionize her teaching practices and classroom management.
Schuessler, an Early Technology Adopter
Discussing her methodology, Schuessler says, "My classes at CCA have always been hybrid, meaning we're almost a paperless class. Early college high school programs are a four-year program where students earn their high school diploma while earning their associate degree." Schuessler used platforms like Google Classroom and Blackboard, but the onset of the COVID-19 pandemic led her to a more useful tool: Cognito Forms.
Finding Cognito Forms and Utilizing Resources
When queried about how she stumbled upon Cognito Forms, Schuessler noted her dissatisfaction with the generic appearance of other platforms. "I wanted my coursework to look more professional than a generic Google Form," she said. "I initially thought Cognito Forms wasn't designed for high school students, but the professional design elevated the expectations of student work." Schuessler added, "I have really enjoyed the YouTube videos which have helped me when I have specific questions about using this new type of form. They are convenient and get right to the point."
The professional design elevated the expectations of student work.
Meg Schuessler
Enhancing Classroom Management
Schuessler found Cognito Forms' features to be incredibly beneficial in managing her classroom activities, particularly during end-of-year elections. "The feature I most appreciated is the ability to insert other links to provide a large amount of information for readers," she said. "I also loved the email notifications when a student filled out the form. It was extremely helpful."
Overcoming Obstacles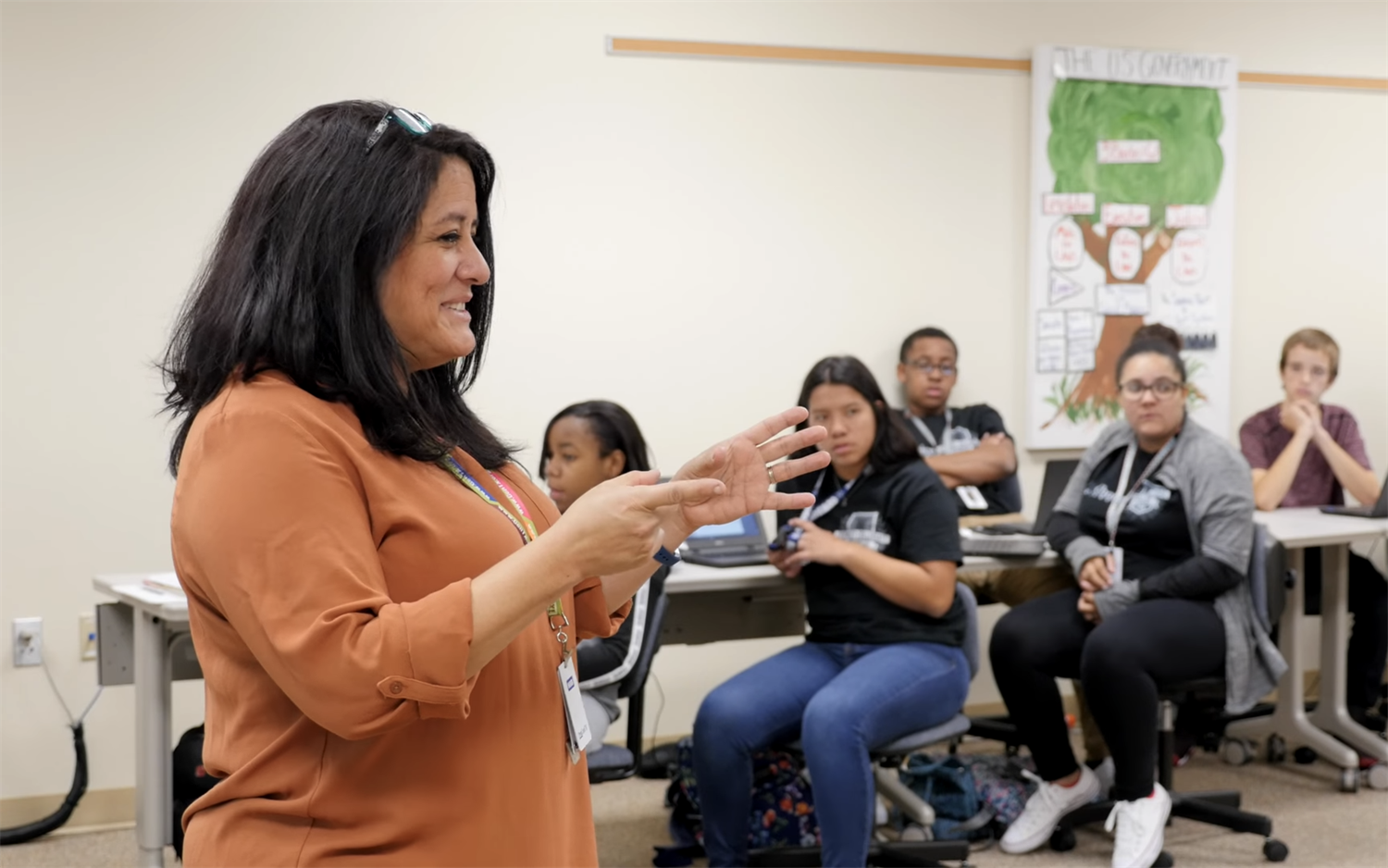 One of the significant challenges Schuessler faced was delivering the necessary information to students who couldn't attend regular club meetings due to their academic schedules. Cognito Forms provided a solution by enabling her to share critical information and hyperlinks. "Students can gain essential information and make informed decisions, coming to events," she said.
Cognito Forms in Practice
Schuessler has employed Cognito Forms in various innovative ways, including recruiting parents for their Booster Club and collecting preferred contact information. "We've yet to use the forms for a field trip, but I envision our AVID instructors using the forms to allow parents to submit their students' field trip permission slips via a Cognito Form link by scanning a QR Code with their phone," she explained.
Looking ahead to the new school year, Schuessler is eager to leverage Cognito Forms for student council fundraising activities. "As I'm front loading my class for the '23-'24 school year, I'm excited to implement the ability to collect funds via the online forms. This will streamline the process and make my life as a sponsor a bit easier," she said.
Potential Advantages for Other Educators
Schuessler believes Cognito Forms could assist many teachers in streamlining their processes, such as the Verification of Enrollment (VOE) required for students to drive in Texas, or scheduling appointments with school counselors. "A Cognito Form could streamline this process, aiding the counselor, testing teachers and students alike," she said.
With all her successes, Schuessler has significant plans for elevating her tech stack with online forms. "I plan on using Cognito Forms to support our clubs and integrate these forms into my dual credit courses to increase professional expectations of my students."
---