With 2016 finally behind us, we're gearing up for a new year filled with amazing new features for your forms! In 2017, we're focusing on some much-anticipated enhancements that will help boost your organization's workflow capabilities; including Bulk Entry Operations and Saved Entry Views!
Saved Entry Views
We're in the midst of making some pretty major changes to the Entries page. Check out the video below for a sneak preview of what's to come: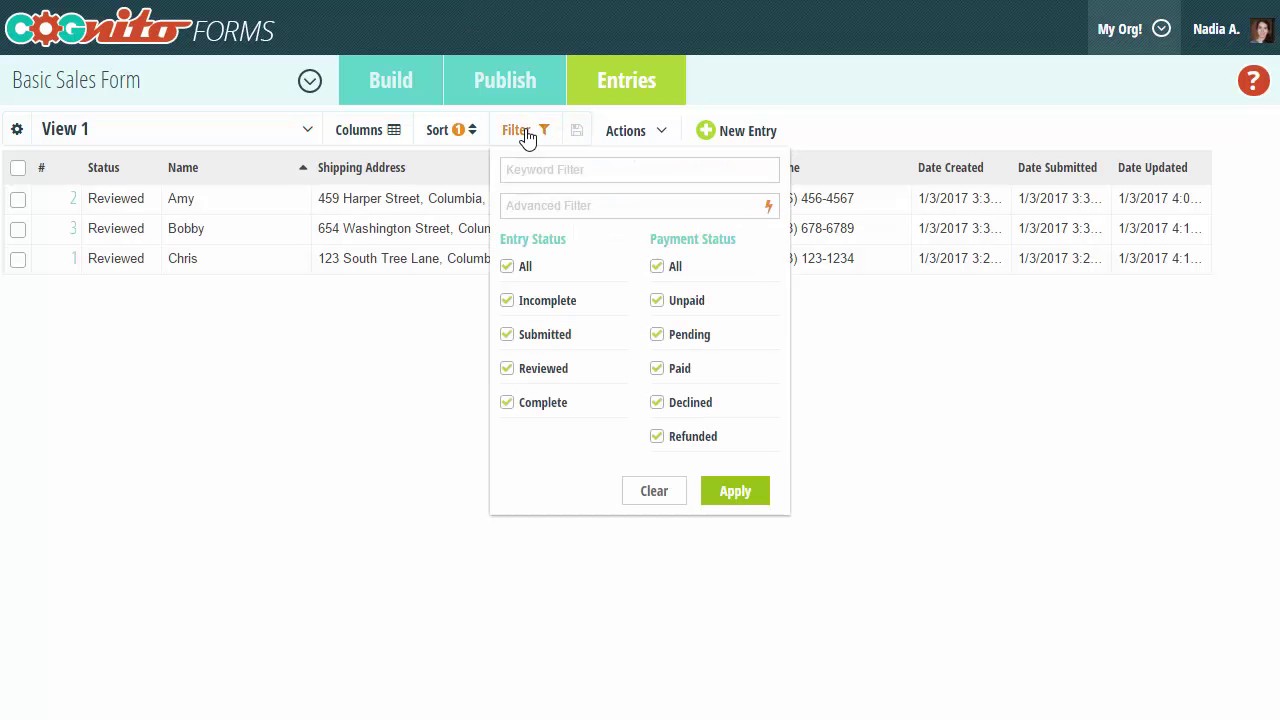 While it's already possible to pick which columns to show and apply filters when managing entries, you currently don't have the ability to save those settings. Rather than having to create the same views over and over again as you come back and forth to the Entries page, Saved Entry Views will allow you to name and save multiple entry views. It will also provide other tools to help your organization build repeatable business processes, such as:
Bulk entry operations - Perform an operation on multiple entries at one time (ex: deleting entries or updating entry statuses in bulk).


Sorting - Sort small datasets by specific fields (ex: sorting entries in alphabetical order based on a Name field).


Exporting - Export the entry data from the entries currently selected, the entries in the current view, or all fields in the current view.


Filtering - Filter entry data based on the current view.

---