Posted by Nadia A. 11/09/2017 Categories: Style & Publish
Shopify is a cloud-based ecommerce store platform that allows you to set up an online store to sell your goods. Once you set up your store, you can easily organize your products, customize your storefront, accept credit card payments, track/respond to orders, and more.
With the help of our Zapier integration, you can easily integrate your Cognito Forms with your Shopify account to set up an automated workflow, such as creating a new customer in Shopify when a new entry is submitted in Cognito Forms. Additionally, you can embed your forms directly into your Shopify site in just minutes - start by copying your form's Iframe embed code from the Publish page in your form builder.
Next, log in to your Shopify account and open the page you want to add your form to. In the content editor, select Show HTML and then paste your Iframe embed code: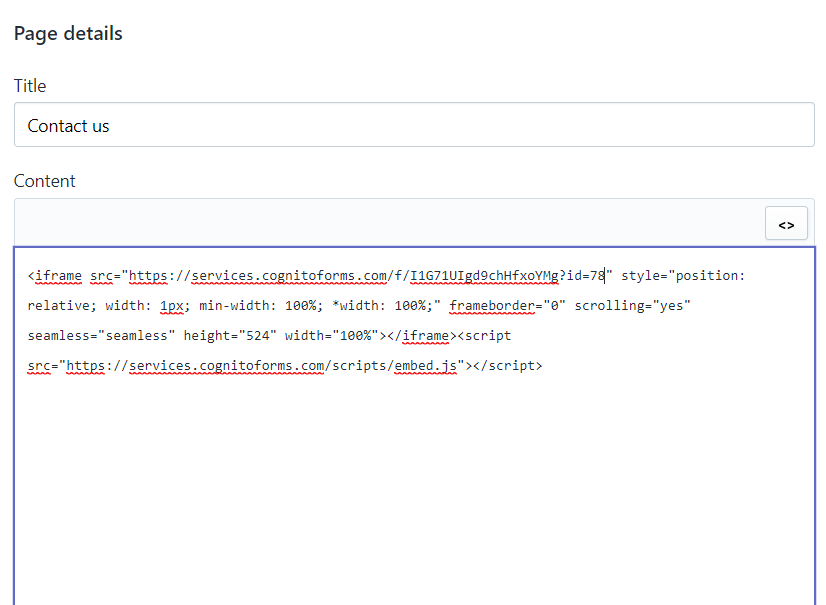 Make sure to save your changes, and then open up your website. Your form now appears in your store!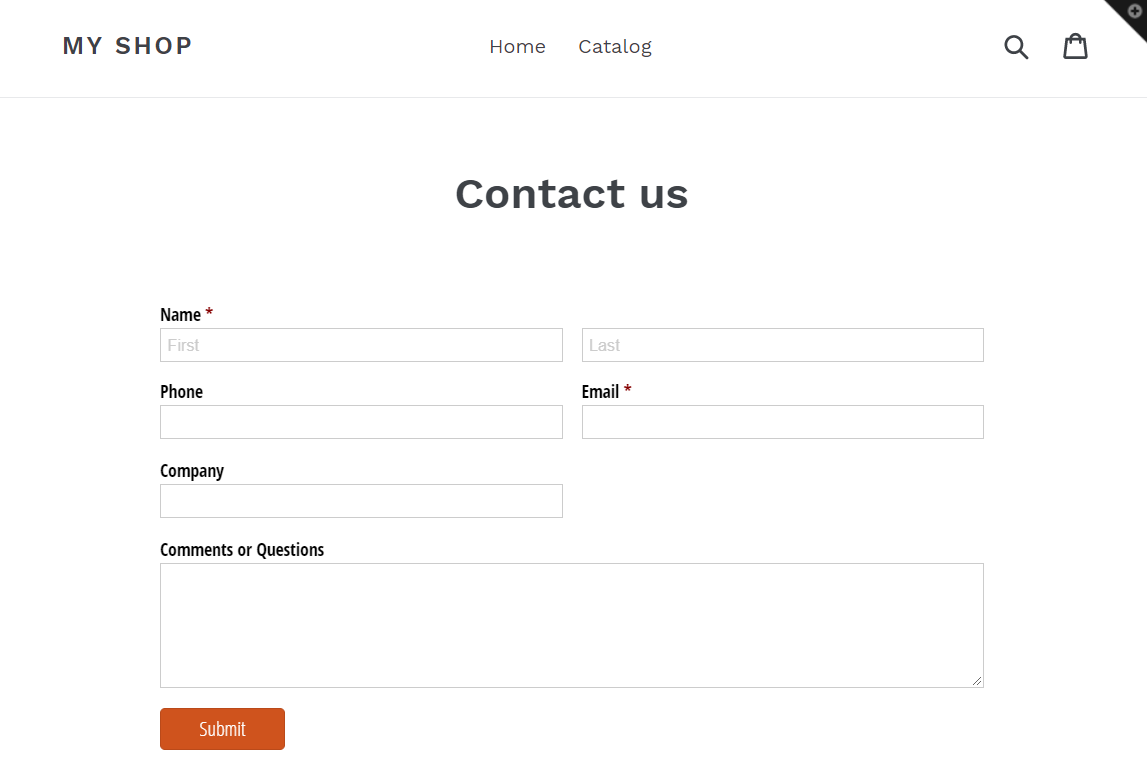 Have any questions about integrating your forms with Shopify? Please refer to our help topic, or feel free to get in touch with us!
---
Nadia is the Marketing Coordinator for Cognito Forms. In her spare time, Nadia enjoys listening to French house, drinking iced coffee, and talking about herself in third person.