New workflow capabilities are right around the corner. In preparation for this release, learn how these future enhancements work alongside your existing forms.
In the upcoming release of our Workflow feature, we're making a few updates to both the Build page and the Entries page. You'll find both minor tweaks as well as brand new additions to make building your forms (and workflows!) even more efficient, including:
Submission Settings have moved to the new Workflow menu
Confirmation emails and notification emails are now the same
Entry Link Sharing is now Workflow Link Sharing
Custom entry statuses are now available
Status changes no longer trigger updates or integrations
Share dialog now has Share and Email options
Updates to entries can be saved or discarded without the Edit button
These updates require no action on your part. Any existing features you're using on your forms (such as email notifications, entry link sharing, Save & Resume, etc.) will continue to work.
Browse the detailed list of changes in our help guide. Or, watch the video below to get acquainted with your new and improved forms!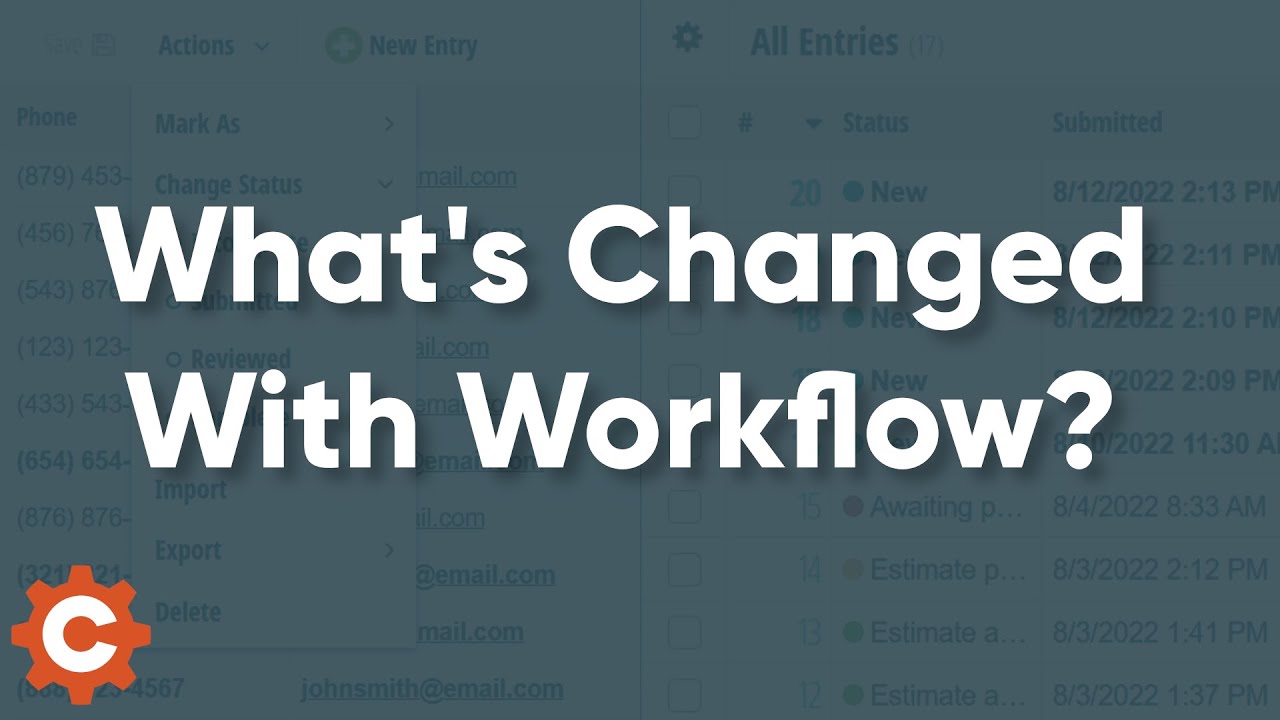 If you have any questions about the upcoming workflow feature or any of the changes mentioned above, please get in touch with us.
---