Cognito Forms now supports multiple organizations under one account! And since this isn't a common feature, we're going to answer three questions to help you understand what this new feature means for you.
Why are multiple organizations useful?
When you sign up for a new Cognito Forms account, you give us your name, email and organization name. Only one organization could be tied to a user, so in order to create new organizations, you had to create a whole new account (with a new email and password to remember, too).
Think of your organizations a mini-accounts, housed under one login. Each organization has its own set of forms, so you can switch between organizations and keep things nice and neat, without managing multiple accounts.

Cool! So how can I use them?
Many of our users aren't limiting Cognito Forms to just one purpose – they're using our free online forms for business and personal use, or they're helping many different businesses to collect information and process payments through their websites.
Personal vs. business – You can create different organizations to handle forms for your business, and for collecting money for your child's soccer team, without mixing everything up.
Departments or uses – Some businesses may need lots of similar forms that are slightly different for each of their departments, such as contact forms. Multiple organizations allows them to keep these forms separated by department or by use.
Multiple clients (aka the agency model) – Marketing agencies or web designers, for example, may be handling online forms for many different clients, and it's in the best interest of their business to keep each client's forms separate.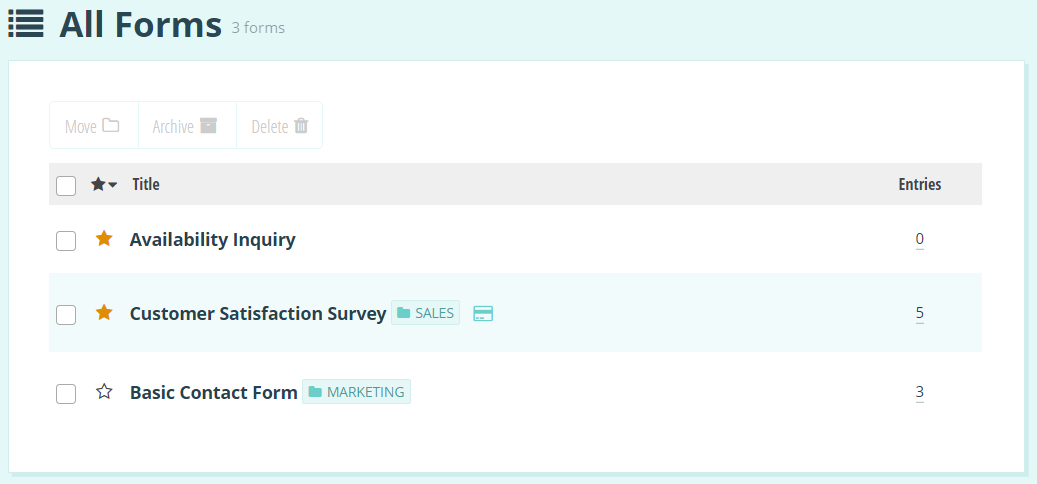 What about having more than one user?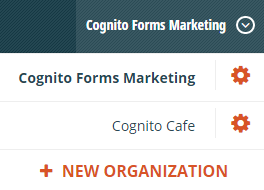 Supporting multiple organizations per account also sets us up for some bigger things in the future. With multiple organizations under one account, you may want to give access to one organization's forms without giving access to the rest of the account. The next step will be supporting multiple users per organization, which will allow multiple logins to access the same set of forms. This is a big and powerful feature that we're working on, but there's even more to come!
If you're ready to add another organization to your account, check out our help topics. And if you're new to Cognito Forms, welcome! Learn more about our form builder or sign up for a new account.
---