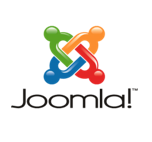 Joomla is a free, open source software that millions of people use to create and maintain their websites. Their newest service, Joomla.com, even provides free hosting for an unlimited amount of time; and with our recently released Iframe embed option, you can easily embed your responsive Cognito Forms into either the hosted or open-source version of your Joomla site!
Before you get started, make sure that you have "iframe" taken off of the Prohibited Elements list for the TinyMCE Editor (go to the Plugins page in the Extensions section to edit this setting). If you've already done so, then simply open the article you want to add your form to and copy your form's Iframe embed code using the Source Code tool on the toolbar.
Lastly, don't forget to save your changes. Your form should now appear embedded on the page!
For more information about publishing your forms in Joomla, refer to our help topic.
---
Nadia is the Marketing Coordinator for Cognito Forms. In her spare time, Nadia enjoys listening to French house, drinking iced coffee, and talking about herself in third person.