Spring has finally arrived. And you may be thinking it's time to get out your cleaning supplies. But we're thinking about ways to apply this mindset to how we collect data.
We've talked previously about ways to simplify and organize your forms, and here are a few more tips on how to make some easy improvements. You'll thank yourself later for partaking in a digital spring cleaning!
1. Require certain fields
Save the frustration of receiving an entry with missing data by making a simple change to require fields.
Require fields and set custom error messages to ensure that your users provide the necessary responses. So they don't have to return to the form, and you don't have to go fishing for data from an incomplete form.

2. Track your entries
Setting entry statuses helps keep a clean record of entries you have reviewed or haven't reviewed yet.
Mark your entries as Read or Unread to automatically mark which ones have been viewed. And view entries without altering the status to keep your submissions neatly organized!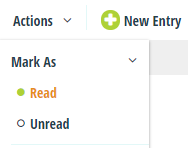 3. Increase form completion
Filling out a long form can be time-consuming. But utilizing Save & Resume enables your users to save the progress on a form and return to complete it later.
Clicking the Save button will save your progress and allow you to either copy or email a personalized link to your in-progress entry.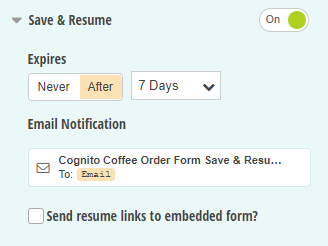 Quick Tip
If you have a longer form, split it up into sections and add a progress bar. This way your user will be able to see their progress and return to the form to finish it later.
4. Set appropriate deadlines
Say you're putting on an event and collecting registrations, and the attendance needs to be confirmed on a particular date. Or you're throwing a contest that stops taking submissions at a certain time.
Add expiration dates to your feature toolkit so that people can't fill out a form after the cutoff point. And it's easy to set up.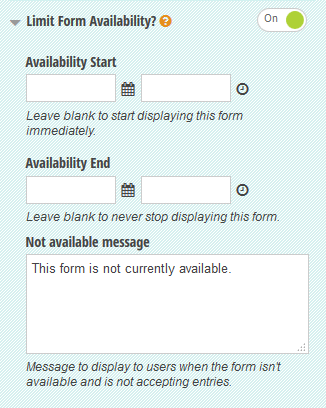 Want to learn more about what you can do with your forms? Explore our other time-saving features!
---