Take your travel agency to new heights with our easy-to-use online form templates. ✈️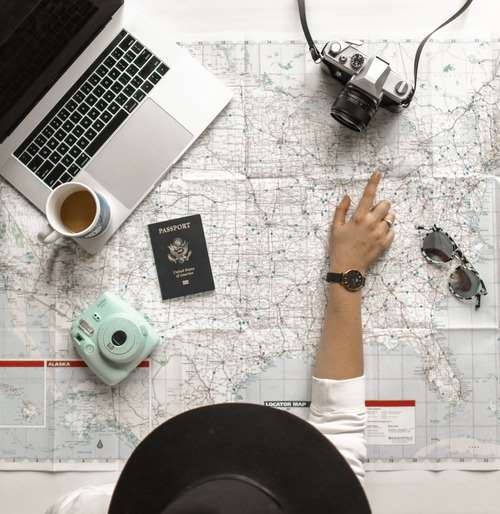 Looking for a way to automate the trip planning process? Our secure, mobile-friendly travel templates can help you get started. It's easy:
Tweak the form fields and functionality to suit your clients' needs and customize the form styling with your own branding.
When you're done, embed the form directly on your website. Or share a link with clients through social media or email.
Get notified instantly via email when new entries are submitted. Using Cognito Forms' workflow automation capabilities, mark the form with a custom status like Complete, In-Progress, or Pending.
Credit Card Authorization Form
Use our Credit Card Authorization Form template to capture a customer's credit card billing information for later use.
This template uses our PCI-compliant Card on File feature to securely store card information with your payment provider. It's ideal for collecting card information when making restaurant, hotel or travel reservations.
Post Travel Survey Form
Our Post Travel Survey Form makes it easy to gather feedback from clients after their trip.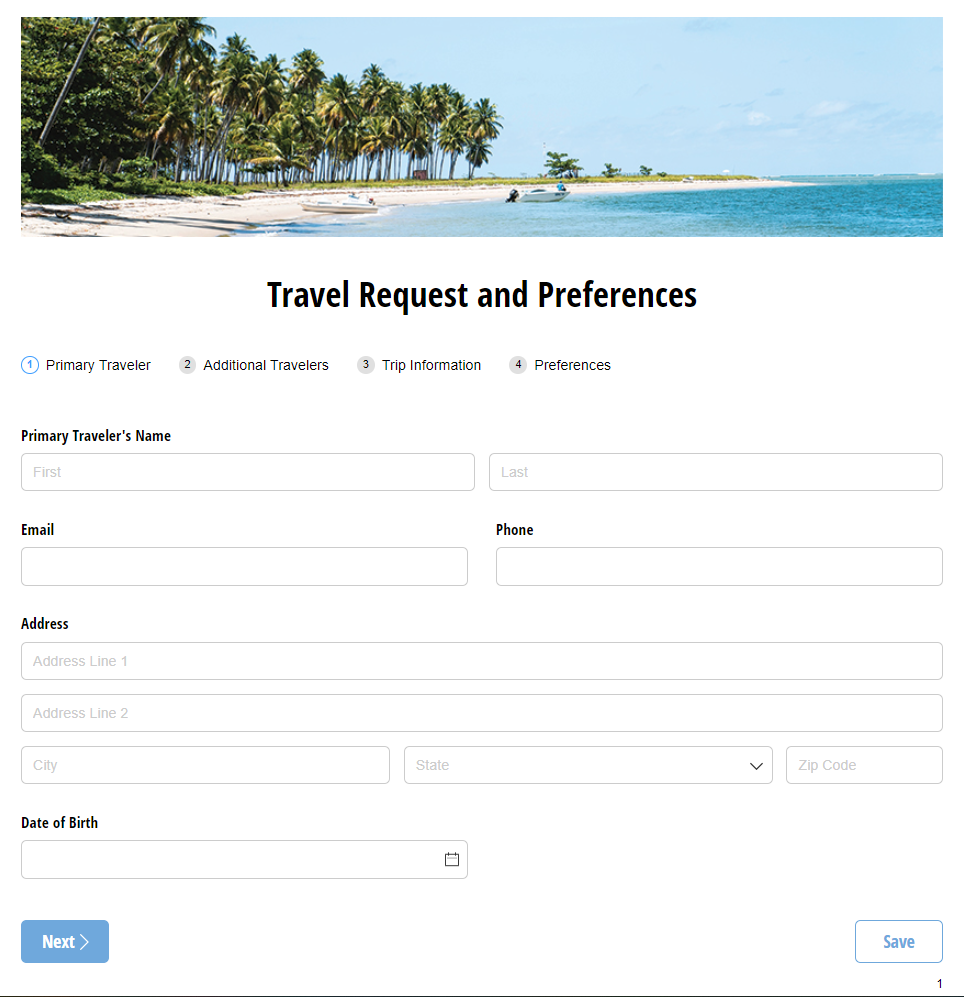 This template includes a rating scale that allows clients to rate their travel experience – providing key insights to help you improve your clients' experience and identify new opportunities for growth.
Travel Request and Preferences Form
Help clients plan a perfect trip with our comprehensive Travel Request and Preferences template.
Great for both travel agents and in-house travel departments, the form uses a user-friendly multi-page design, conditional logic and repeating sections.
Trip Itinerary Planner Form
Use our Trip Itinerary Planner template to build a personalized itinerary for your client.
Organize day-to-day activities, hotel booking details, and flight information all in one place. When you're finished, use our Document Merging feature to generate a Word or PDF copy for easy reference.
Quick Tip
Ready to start booking trips, onboarding clients, and gathering feedback with a single platform? Check out the rest of our Travel Agency form templates.
---