Use This Template
Membership Form with Connected Event Registration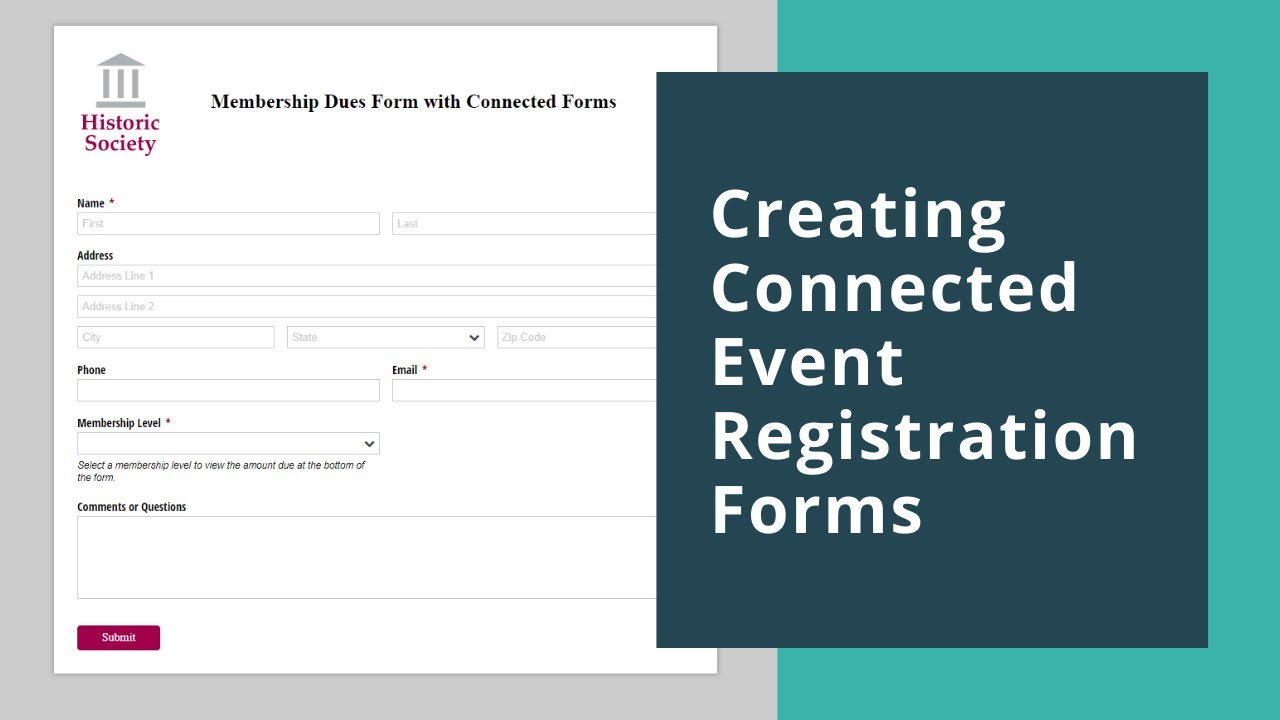 Use our free membership dues form template to easily collect new member information and any associated fees. This template is connected to an Event Registration form that populates the data for the Email field and an Event Check-In that populates the data for the Name field.
The connected forms enable you to automatically validate membership status when someone registers for an event!
Start by saving this template and the connected forms. When new members submit the membership dues form, their email address will be populated in the Event Registration form. If someone enters an email address not associated with an existing member, they will pay $25 for the event ticket. Once they've registered for the event, their name will be populated in a list of names on the Event Check-In form. If the same name is checked in more than once, an error message will appear.
This template uses Lookup Fields. For full functionality, you must be on a Team plan or higher and copy its connected form. Learn more.