Use This Template
Campus Tour Reservation Form
Collect student information and schedule (or reschedule) campus tours on a single form.
Our Campus Tour Reservation template provides colleges with a prospective student-focused tour reservation form. Within the form, students can sign up for a campus tour, choose to send an additional confirmation email to a parent/guardian, and reschedule or cancel their tour if necessary. On the university's end, enrollment staff can keep track of new submissions and indicate when the student has been added to the university's CRM.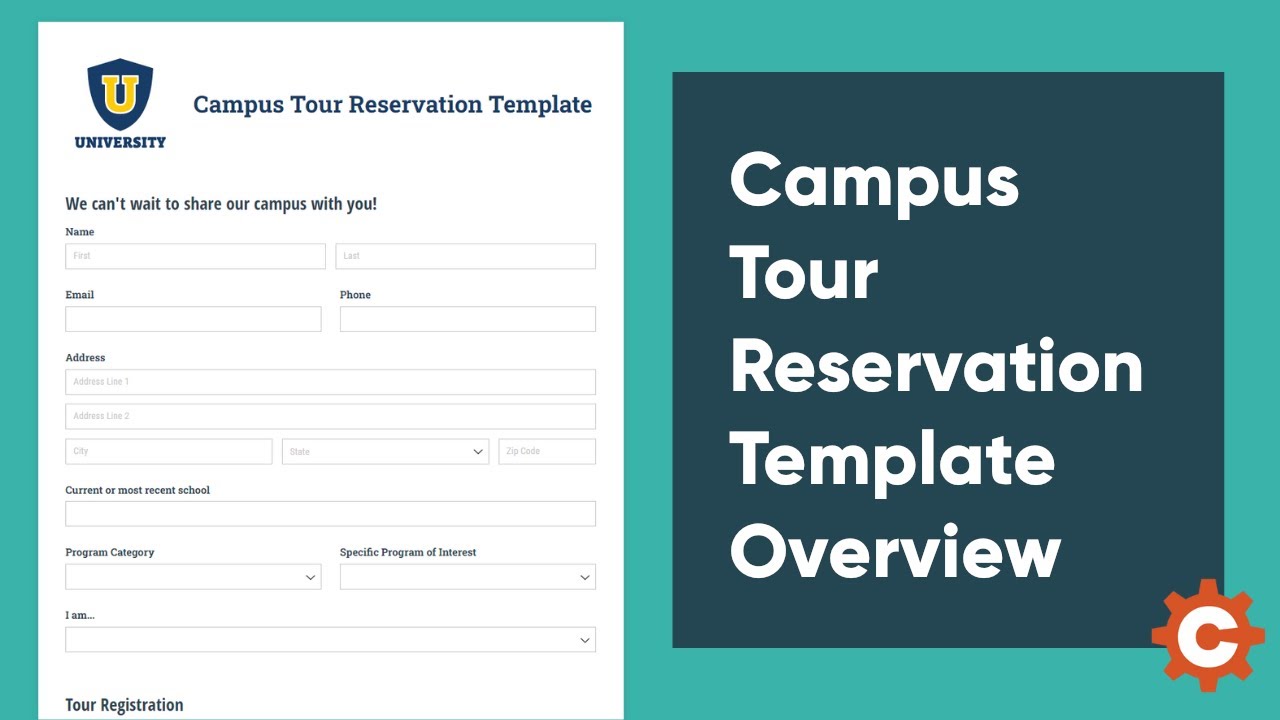 Connected Lookups
This template is connected to the College Programs Lookup form which auto-populates the data for the Program Category and Specific Program of Interest fields. Learn more about customizing this lookup form.
Simply save this form as well as the connected lookup forms to start using this template. Be sure to adjust the College Program Lookup form to include your university's program categories and specific programs of interest. In addition, feel free to customize the application to include any additional fields, functionality, and workflow steps that you would like to add.
One way to further elevate your form is to assign a single admissions officer or the specific academic department's email to a student's entry based on their degree program, state of residence, or alphabetical last name. This can help you better organize the applications as they are submitted by directly routing them to the correct admissions staff member. Check out our template tips to learn more.
Workflow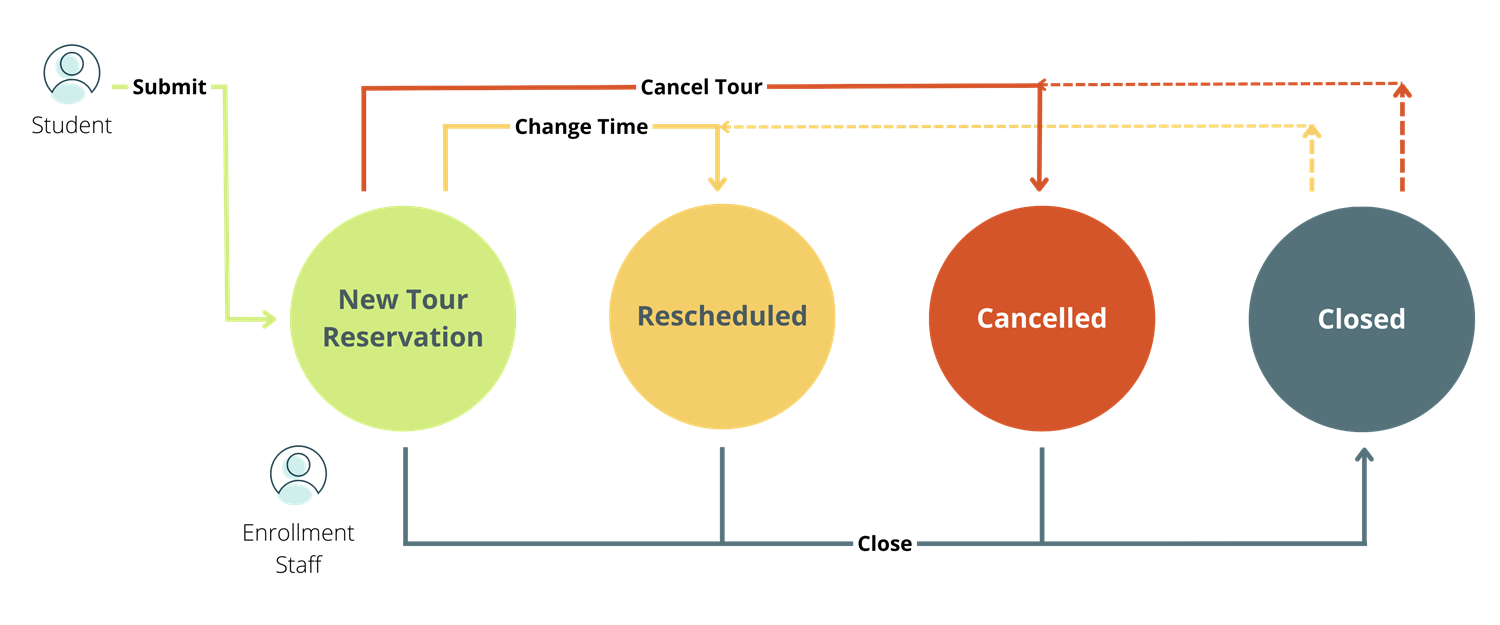 Workflow
Roles
Public
Enrollment Services
Statuses
Incomplete
New
Rescheduled
Cancelled
Closed