If you'd like to create a blank PDF-version of your online form, you can do that from the Entries tab for that form.
To create a blank PDF copy of your form:
Go to the Entries tab in your form builder and click New Entry.
Click Create Document at the top of the entry, and select the document template that includes form controls. If you do not see an option with form controls, click the Manage Templates link and select the Form Controls option from the Manage Document Templates dialog. Be sure to save your changes.
This will generate a blank PDF copy of your form, which you can download and print out.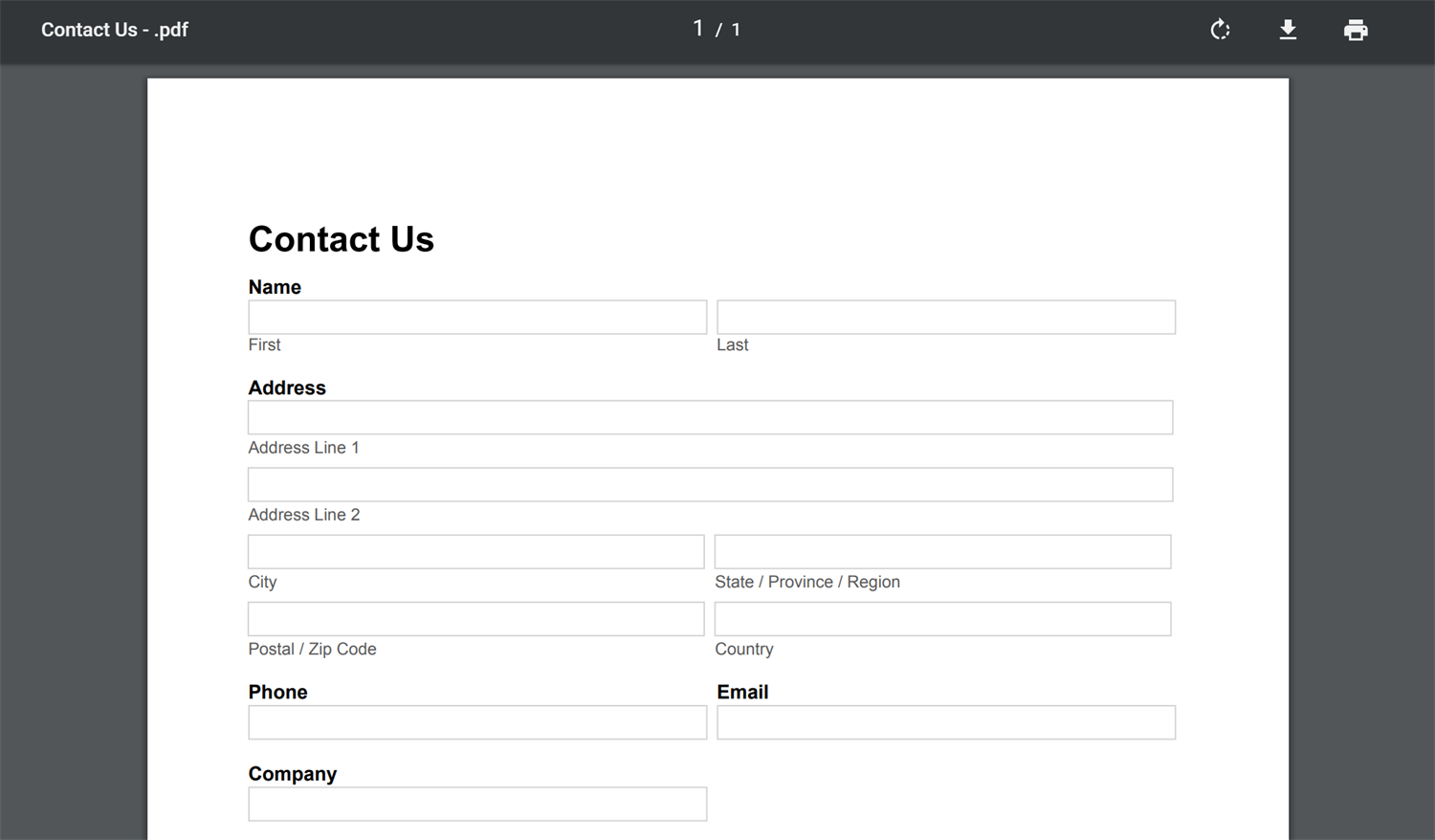 Learn more in our Document Merging guide.