In Cognito Forms, you can easily generate PDF and Word documents from your form entry data. You can use these documents in all of the following ways:
Include links to download documents on the confirmation page of your form
Attach documents to email notifications and confirmations
Create and download documents when managing entries
Share documents at any time via email when managing entries
Send documents automatically to hundreds of popular cloud services using Zapier
Create JSON webhooks to push generated documents into custom systems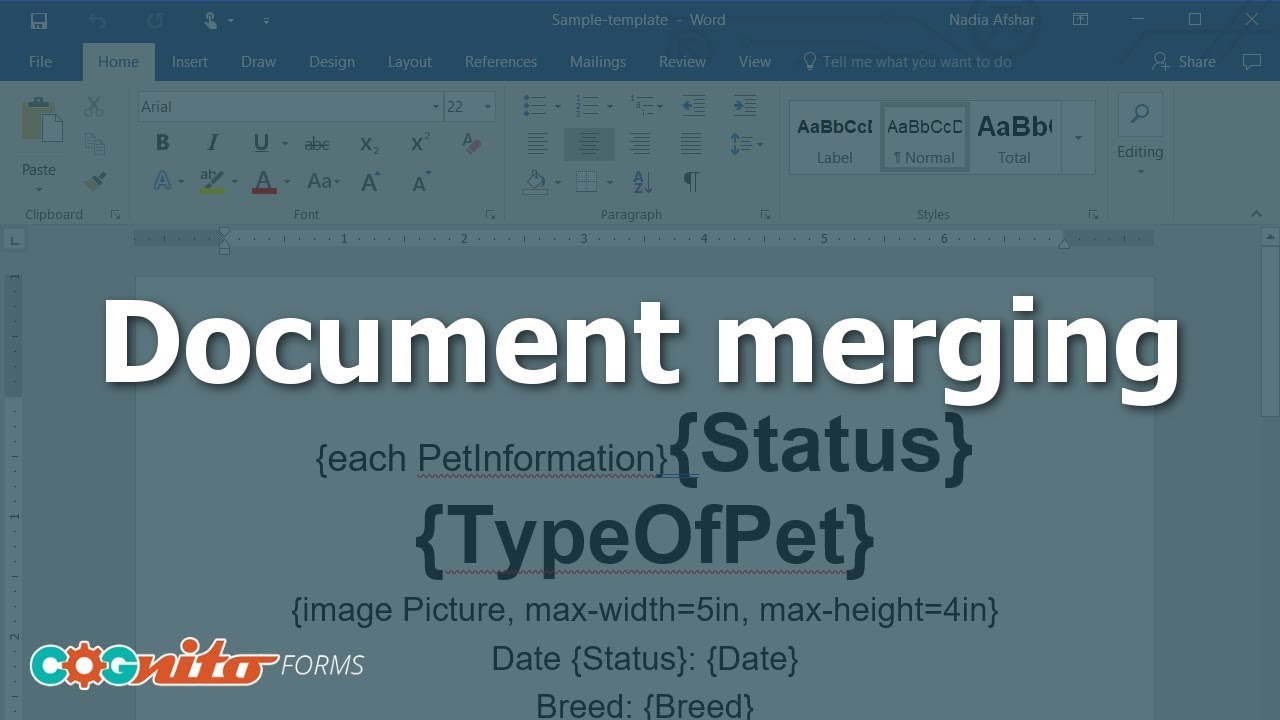 Document Templates
Documents are generated using one of two types of document templates:
1. Standard Templates
You can generate basic PDF files for free using standard document templates. From the Manage Documents dialog, specify what you want to include in the document; such as entry details, receipts, form title, logo, etc.
2. Custom Templates
When you need a bit more control, you can customize standard templates by downloading the standard template as a Word document and use our simple and powerful merge syntax to completely customize your generated document. You can also specify whether you want the output to be in Word or PDF format. Learn more about creating custom templates.