Send Form Data to Other Systems Using Webhooks.
Try this and all Integration features.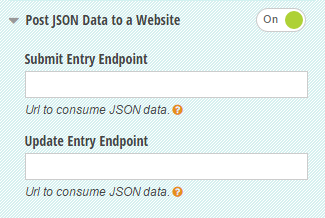 Use webhooks to easily send data you've collected using Cognito Forms to a third-party system or internally developed application.
Simply enter the destination url into our Post JSON tool. A callback will automatically send all entry data – including file attachments – to that url whenever a new entry is submitted or an existing entry is updated.
That data will be received in the popular and easy-to-use JSON (JavaScript Object Notation) format, making it easy to integrate with other systems downstream.