Use This Template
Advanced Scholarship Application
Give students and scholarship committees a one-stop shop for their scholarship needs.
Our Scholarship Application Solution template provides colleges with a one-stop shop for their scholarship needs. This template includes a workflow which allows both students and scholarship committees to efficiently interact with the application, reducing the need for outside communications and streamlining the entire process.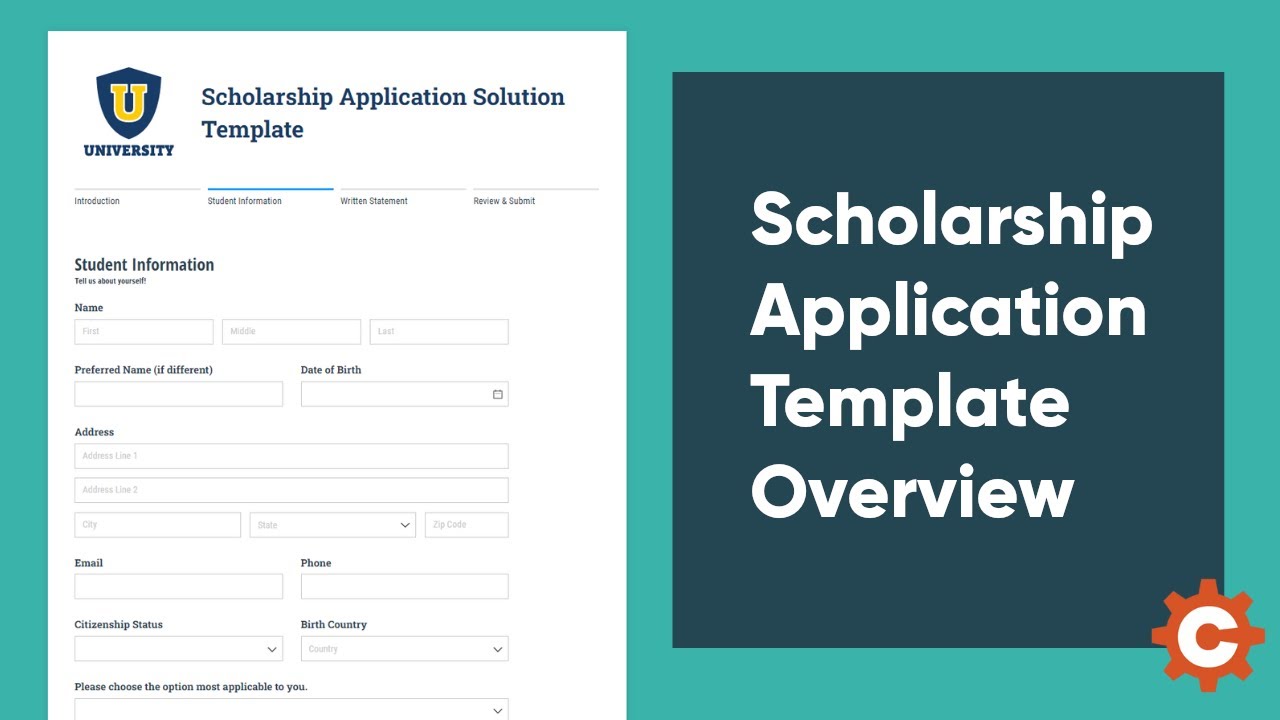 Connected Lookups
This template is connected to the Scholarships Lookup Form which auto-populates the scholarship names that appear in the application. This template is also connected to the College Programs Lookup form which auto-populates the data for the Department name and Major fields. Learn more about customizing these lookup forms.
To use this template, simply save this form as well as the connected lookup forms. Be sure to add your university's departments, majors, and scholarships to the lookup forms. Feel free to customize the application to include your school's logo and any additional fields, functionality, and workflow steps that you would like.
One way to further elevate your form is to assign a single admissions officer or the specific academic department's email to a student's entry based on their degree program, state of residence, or alphabetical last name. This can help you better organize the applications as they are submitted by directly routing them to the correct admissions staff member. Check out our template tips to learn more.
Workflow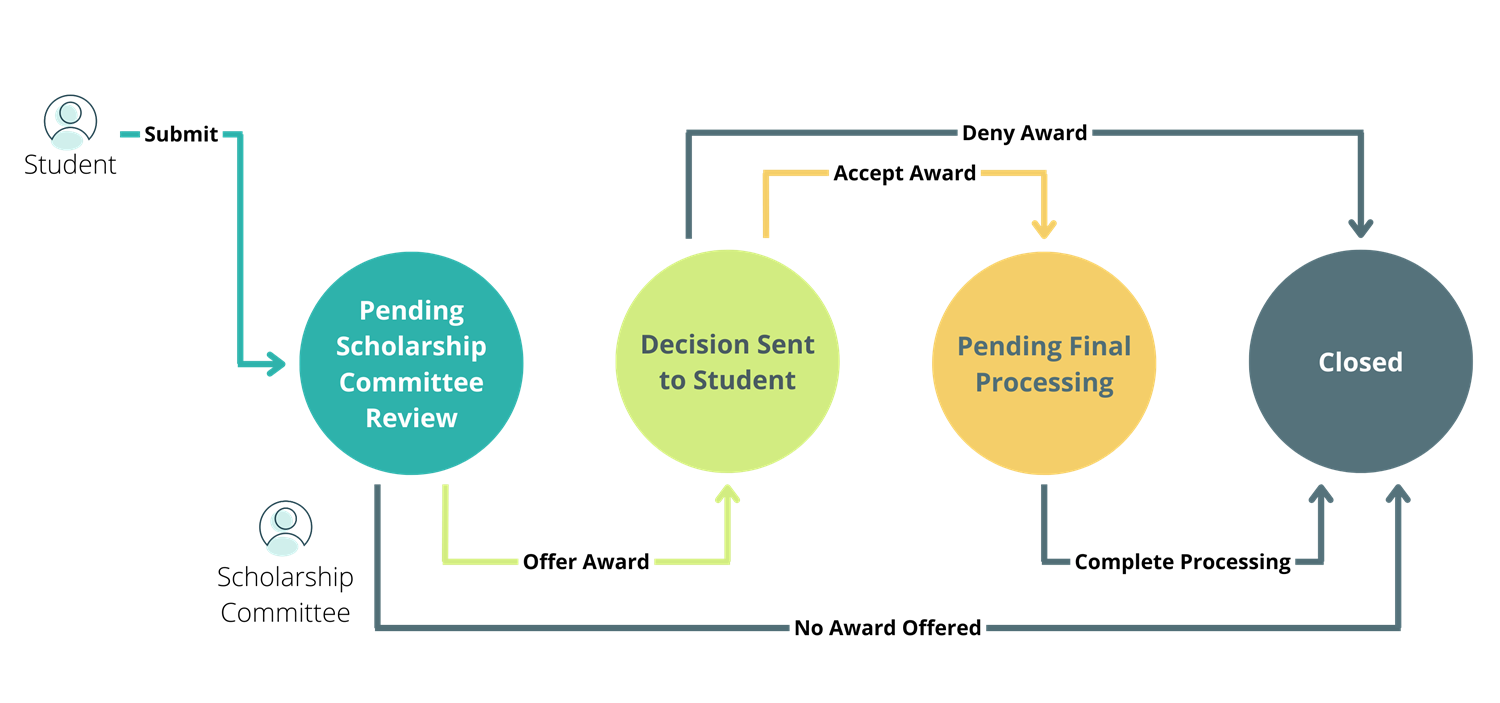 In this workflow, students begin by entering their information and completing the required sections. Upon submission, the scholarship committee can review the student's application, award or deny a scholarship, and send their official decision to the student. If awarded, the student can then either accept or deny the scholarship(s) and the committee will be notified accordingly.
Workflow
Roles
Student
Scholarship Committee
Statuses
Incomplete
Scholarship Committee Action Pending
Decison Sent to Student
Scholarship Committee Final Processing
Application Closed