Use This Template
Advanced Admissions Application
Streamline the entire admissions process, from the student submission to a final decision.
Our Admissions Application template provides colleges with an end-to-end application that serves to streamline the entire admissions process, from the student submitting an application to the admissions team coming to a final decision. The goal of this template is to provide you with a thorough college admissions application that can not only be used for students to submit their information, but also for the admissions staff to make a final decision after an application has been submitted. The form's workflow features allow multiple entities to interact with it – creating a smoother process for all.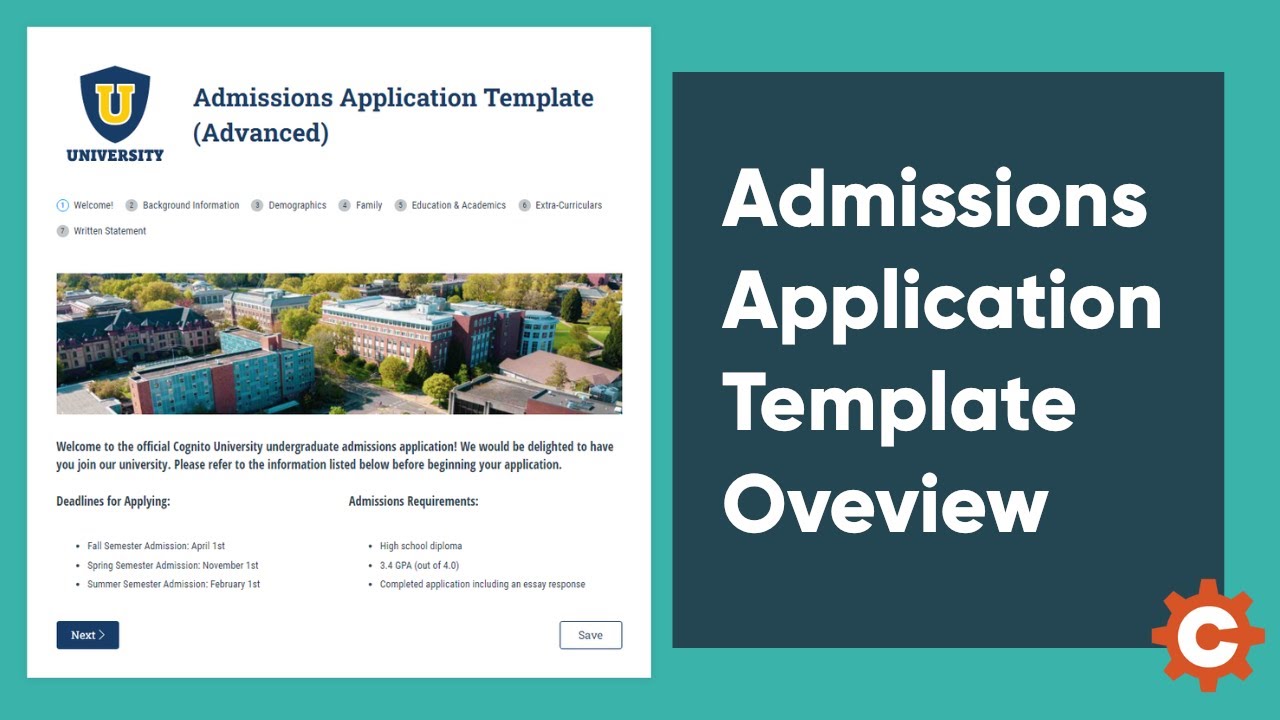 Connected Lookups
This template is connected to the College Programs Lookup form which auto-populates the data for the program of Interest Category and Specific Program of Interest fields. Learn more about customizing this lookup form.
In order to start using this template, simply save this form as well as the connected lookup form. Be sure to adjust the lookup form to include your university's college program categories and specific program of interests. In addition, feel free to customize the application to include your school's logo and any additional fields, functionality, and workflow steps that you would like.
One way to further elevate your form is to assign a single admissions officer or the specific academic department's email to a student's entry based on their degree program, state of residence, or alphabetical last name. This can help you better organize the applications as they are submitted by directly routing them to the correct admissions staff member. Check out our template tips to learn more.
Workflow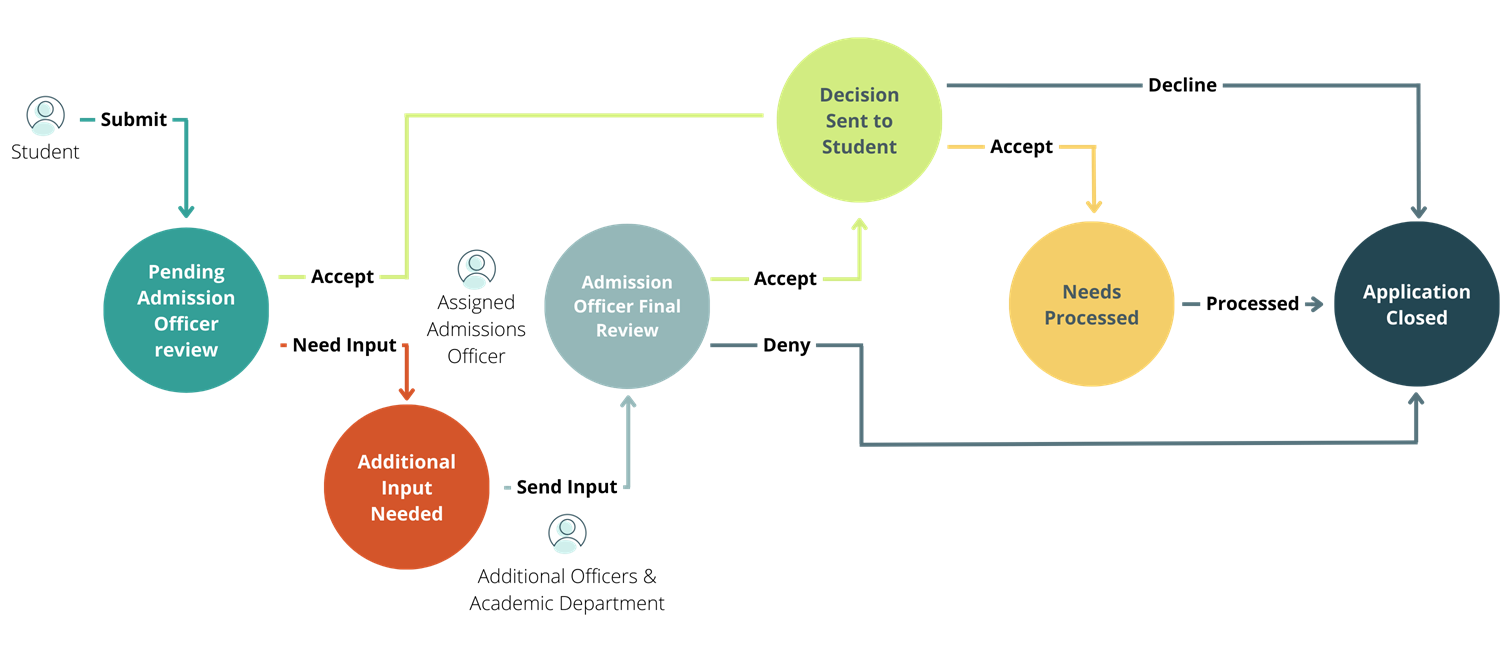 Upon application submission, the assigned admissions officer, additional admissions officers, and the academic department can review the application, determine qualifications, and communicate decisions amongst one another to make a final decision. Students can then notify admissions staff of their enrollment decision, and admissions staff can mark an application as processed.
Workflow
Roles
Student
Assigned Admissions Officer
Admissions Officers
Academic Department(s)
Statuses
Incomplete
Awaiting Admission Officer Review
Additional Input Needed
Admissions Office Final Action Required
Decision Sent to Student
Needs Processing
Application Closed