Cognito Forms does not currently offer the ability to collect data through static tables on your forms.
Alternatively, you can use a Table field instead. A Table field is a grid that allows form users to add additional rows as needed.

In the Table field settings, you can set the minimum and maximum range for the Number of Items to your desired number of rows (ex: 4). If a form user tries to add or delete any rows, they will be unable to submit the form until the correct number of rows are displayed.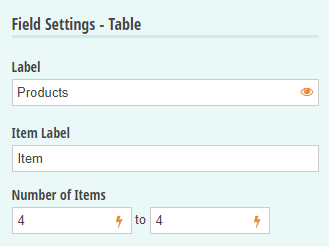 Learn more about using Table fields in our help guide.