If you haven't already heard, we now support integration with Microsoft Power Automate! Microsoft Power Automate helps you connect your favorite apps and services to synchronize files, get notifications, collect data, and more. In this post, we're going to touch on a quick and easy way to enhance your workflow with Microsoft Flow: receiving push notifications on your mobile device whenever a new form entry is submitted!
1. Download the app
To get started, you'll need to download the free Microsoft Power Automate mobile app. The Microsoft Flow app is available for Android, iOS, and Windows Phone.
Once you've downloaded the app, make sure that you allow it to send notifications, and then sign in with your existing Microsoft Flow account.
2. Set up your flow
In Microsoft Power Automate, the connection between two (or more) applications is called a flow. To create a flow, all you need to do is select your applications, along with your triggers and actions. Triggers are the events that start a flow (ex: a new entry is submitted in Cognito Forms), while actions are the tasks that a flow performs (ex: a push notification appears on your mobile device).
While you could definitely build this flow from scratch, I would recommend using our pre-built template; just search for 'Cognito Forms' in the templates area, and select Get a push notification when a Cognito Forms entry is submitted.
Trigger
If you've already connected your Cognito Forms account, select the form that you'd like to receive notifications from.

Action
Next, you can edit your notification to include custom text and links. In this example, I've included a link to the submitted entry by inserting the Entry Admin Link token.

3. Get notified
Here's the fun part - now, you can test out your flow by submitting a new form entry. Shortly after submission, you should receive a push notification to your mobile device: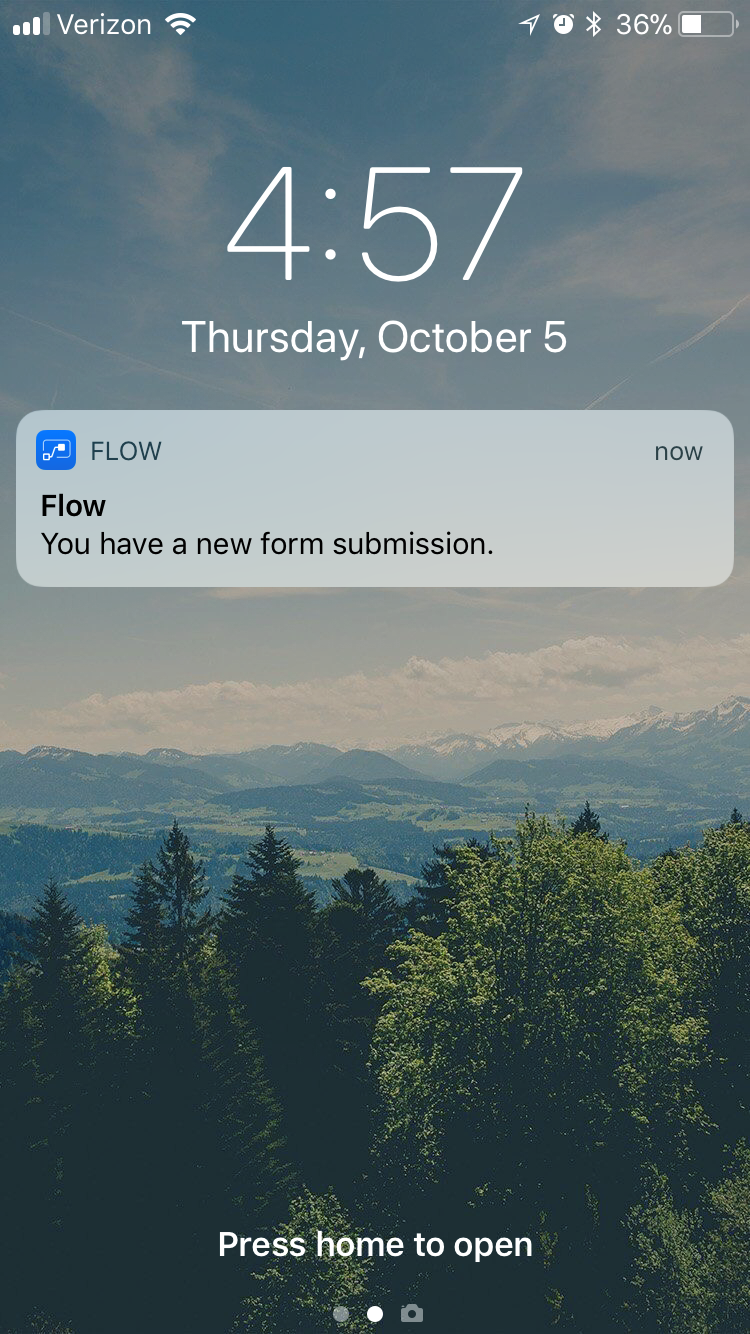 Select the notification to open the Microsoft Flow app. From here, you can read the full message, as well as access the link to the submitted entry: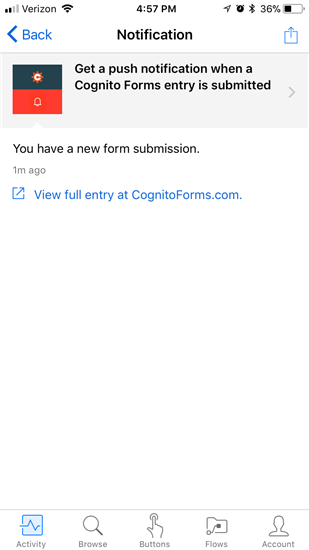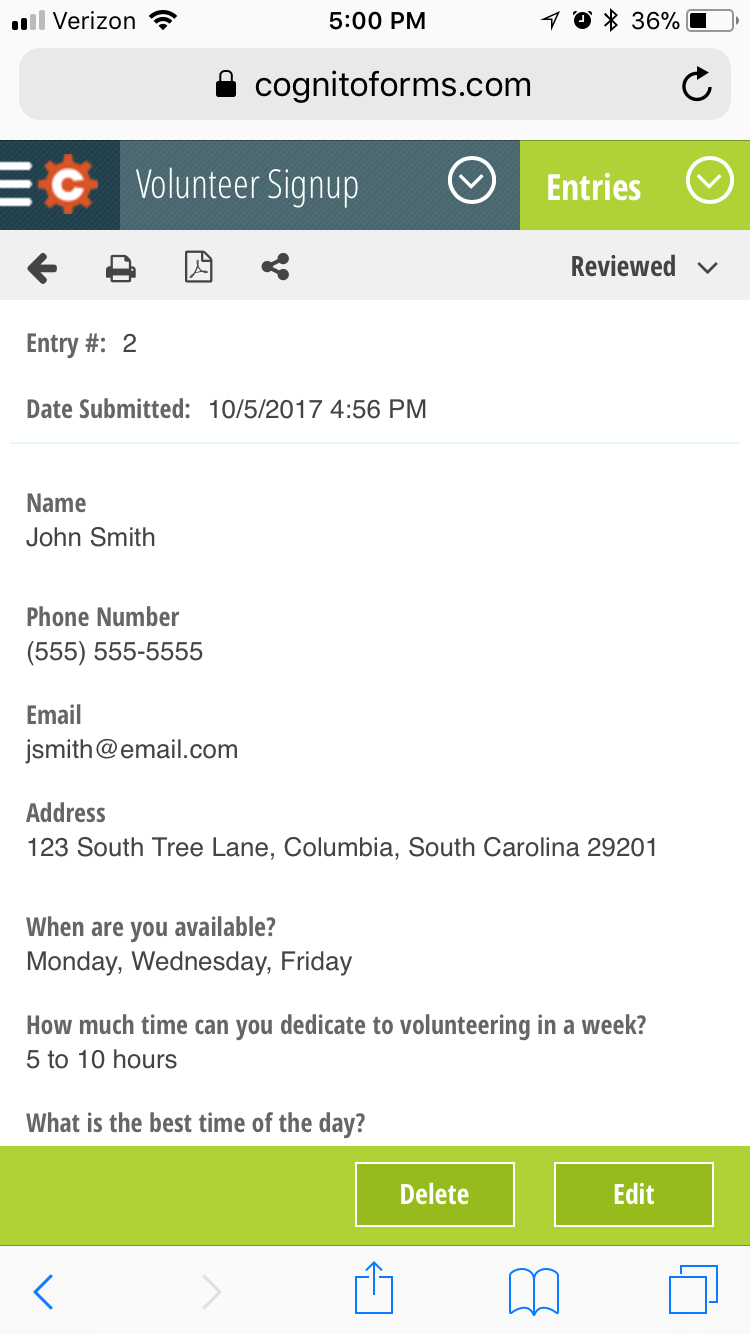 Have any questions about integrating your forms with Microsoft Power Automate? Feel free to get in touch with us, or just leave a comment below!
---