In celebration of our new Authenticated Forms feature, we've got five new templates to help you automate and simplify your HR processes.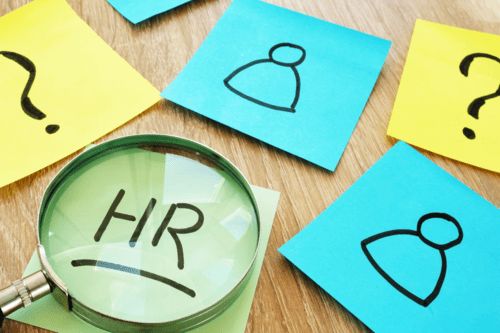 These templates combine some powerful Cognito Forms features:
Authenticated Forms. Require employees, managers, and other workflow participants to enter their Cognito Forms username and password in order to view each form.
Data Lookups. Our handy Lookup field allows you to pull data from one form to another. Just populate the connected Employee List form with employee names, departments, managers, etc. Then, use the Lookup field to display those details on other forms.
Workflow Automation. As forms move from one status to another (such as 'Submitted' to 'Approved'), employees and managers receive email notifications containing role-based workflow links.
360 Degree Feedback Form
Our 360 Degree Feedback Form template makes it easy to incorporate peer review feedback into your own organization's HR employee performance management processes.
Customize this template to fit your own peer feedback processes by adding any number of peers to review the employee.
Employee Evaluation Form
Use our Employee Evaluation Form template to rate an employee's performance periodically as part of your review process.
This template auto-populates a dropdown of employee IDs while the authentication settings ensure that only verified organization members can access the form.
Expense Report Form
Take your existing expense approval process to the next level with our Expense Report Form template.
Using Workflow, this template automatically triggers status changes and sends email notifications to those involved, making your expense reports more efficient than ever.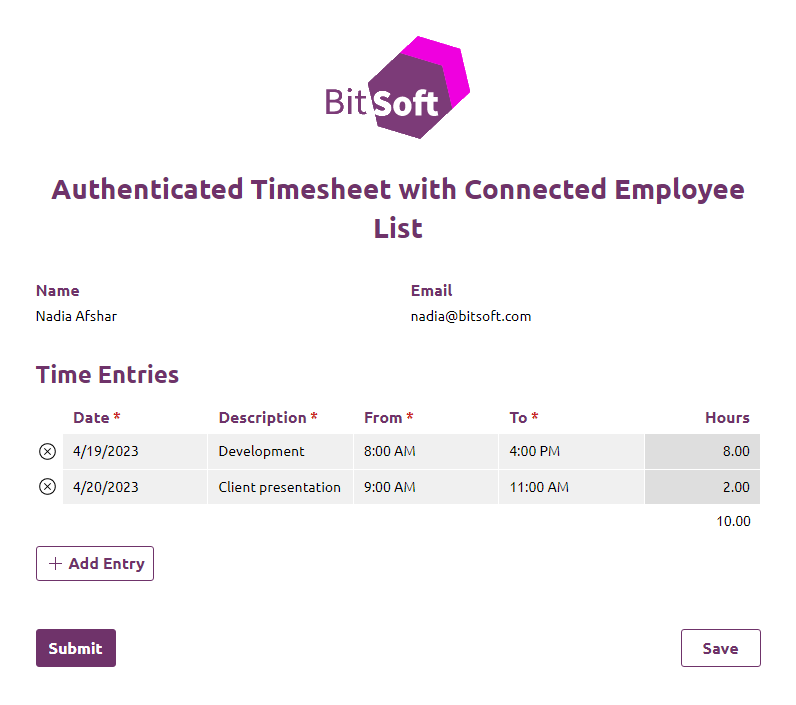 PTO Request Form
Our PTO Request Form allows your staff to request PTO or time off from work.
The process begins when the employee submits a PTO request. This entry is then reviewed by a manager who can approve the request, deny it, or ask for more information.
Timesheet Form
Our Timesheet Form template allows employees to easily submit detailed multi-entry timesheets.
Once the employee submits their timesheet, the entry is reviewed by a manager who can approve the timesheet, reject it, or ask for more information.
Quick Tip
Looking for an online form solution that offers enhanced security and workflow automation? Learn more about Authenticated Forms.
---