Yes! You can enable two-factor authentication from the Profile section in your Cognito Forms account. Simply click on your name in the top right corner and select My Account. Then, click the toggle for Two-Factor Authentication to add an extra layer of security for your account.
Additionally, organizations on the Enterprise plan level can require two-factor authentication for all users.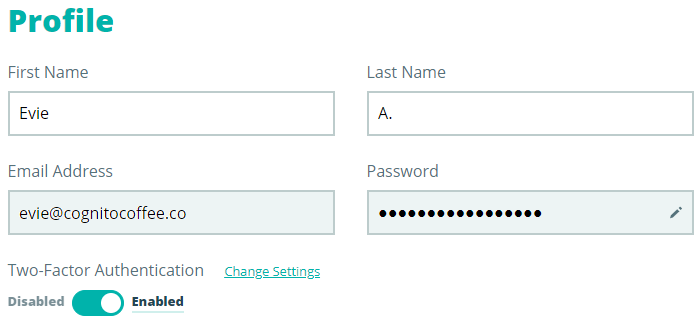 Learn more about enabling two-factor authentication in our Account Management guide.