Users
Once your user has been invited, all they have to do is look out for the email and accept the invitation. Instead of giving users access to all the forms in your organization, you can also give access to just specific ones. Learn more about adding or inviting users to your organizations.
Permissions
When you invite a user your organization, you will first set their permission level. Permissions range from administrator to read-only access. Invite User Dialog Owners can manage the organization, plans and billing and can manage users, forms, and entries. Only owners can assign other owners or delete the organization. Administrators can manage users, forms, and entries. Editors can manage form entries but cannot build or publish forms. Reviewers can only view or export form entries but cannot make changes. A user with no permissions can log in, but will only have to access to forms for which they have been given specific permissions. View a detailed comparison of our permission levels.
Require two-factor authentication (2FA)
Quick Tip
Once you require two-factor authentication, all account users will be prompted to set up 2FA as soon as they log in to your organization. We recommend giving your organization members a heads-up first!
Owners or Administrators of an Enterprise organization can require two-factor authentication for all user accounts. Simply select the Require Two-Factor Authentication toggle in the Users section of your organization's settings page. Once enabled, any users who have not already set up 2FA for their account will be prompted to do so the next time they log in to your organization. You can also view which users currently have 2FA enabled on their account.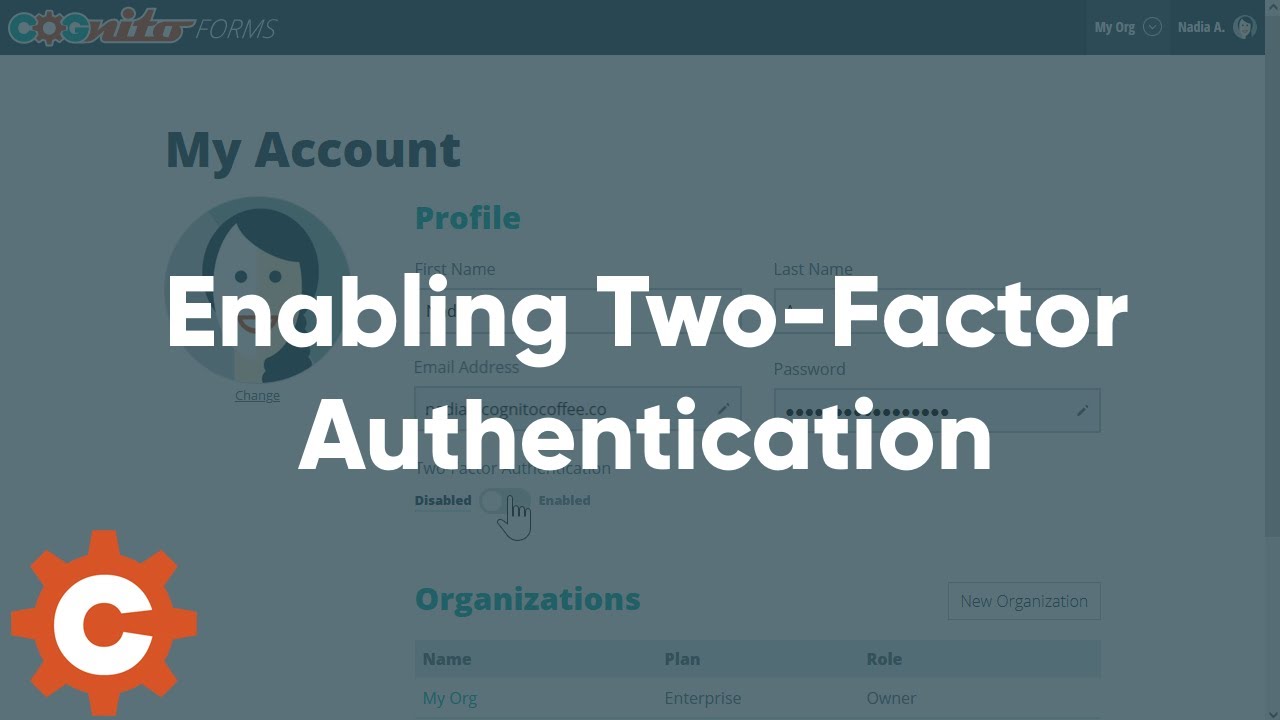 Frequently Asked Questions