Quick Tip
You must have either a Premier or Business PayPal account in order to accept payments through both PayPal and by credit card. If you have a Personal account, your customers only have the option to pay with PayPal.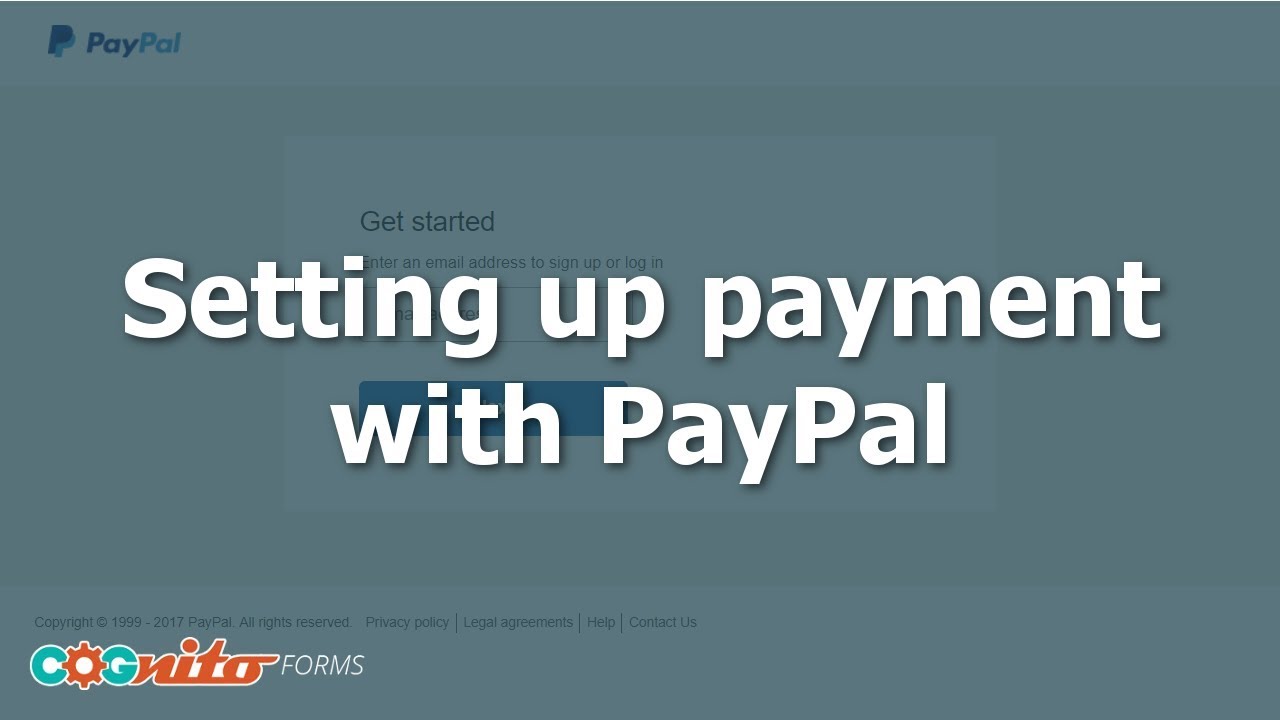 To connect your PayPal account to your form:
Select the Payment option at the top of the Build page, and then select Add Payment Account from the Payment Settings menu.
Select PayPal from the list of payment accounts.
Next, enter your email address to either sign up or log in to your existing account.

If you're signing up for a new account, you'll be taken to a page where you can enter your login info and business contact information. Select "Agree and Continue" once you are done.
Next, enter some basic information about your business, as well as some personal information to help verify your identity.
Make sure to confirm your email by following the instructions PayPal sent to your email account. Click "Go back to Cognito LLC" to head back over to your Cognito Forms account.

Once back in your Cognito Forms account, you will see a dialog box confirming that your form is connected to PayPal.