Quick Tip
In an upcoming release, we are adding the ability to send over all mapped billing fields (Name, Address, Phone, and Email) and create new customer profiles in Stripe or Square.
Mapping your form's billing fields helps verify a customer's information when you collect payment. This information will be included on the form confirmation page and email receipt (if email notifications are enabled).
Each new transaction also creates a new customer profile in Stripe or Square. These profiles will include all information contained in the billing fields for that form, in addition to any cards on file. You can map all of the available billing fields (Name, Address, Phone, and Email) or any combination that you choose. However, mapping only the Address field will not create a customer profile.
You can manage your customer profiles directly in Stripe or Square. Please note that Stripe/Square will create a new customer for every transaction, even if a customer already exists with the same name, email address, card information, etc. In Square, you can easily merge any duplicate profiles in your Customer Directory.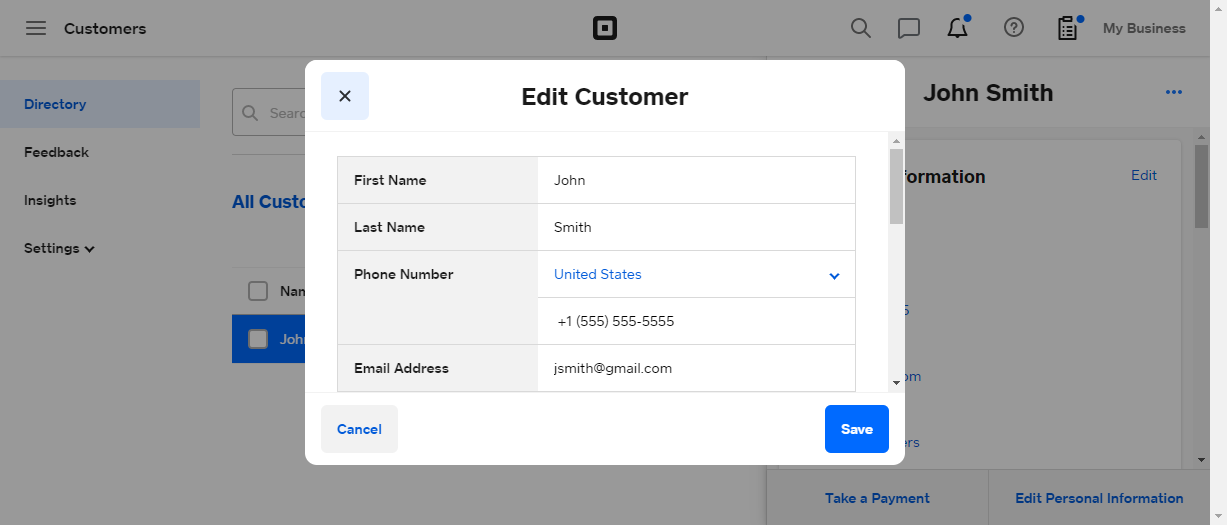 When using PayPal as your payment provider, your mapped billing fields will create a default shipping address in PayPal. If users check out as guests, data from the mapped billing fields will automatically populate the billing address with their name, address and email.
How to map your billing fields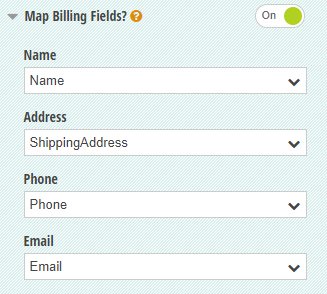 Select the name of your matching fields from each drop down. We recommend that you make these fields required so you aren't missing any critical information.