Use This Template
Donation Form Template with Auto-Generated Donor Receipt
Collect donations and automatically generate charitable donation receipts.
This Nonprofit Donation Template provides you with an easy-to-use form that can quickly be tailored to fit your needs. Donors can choose the amount they'd like to donate, what cause they would like to donate to, and whether they would like to remain anonymous. After donating, donors will receive a charitable donation receipt using a custom document template created with nonprofits in mind! This includes IRS-required information that can be used for donors' tax purposes.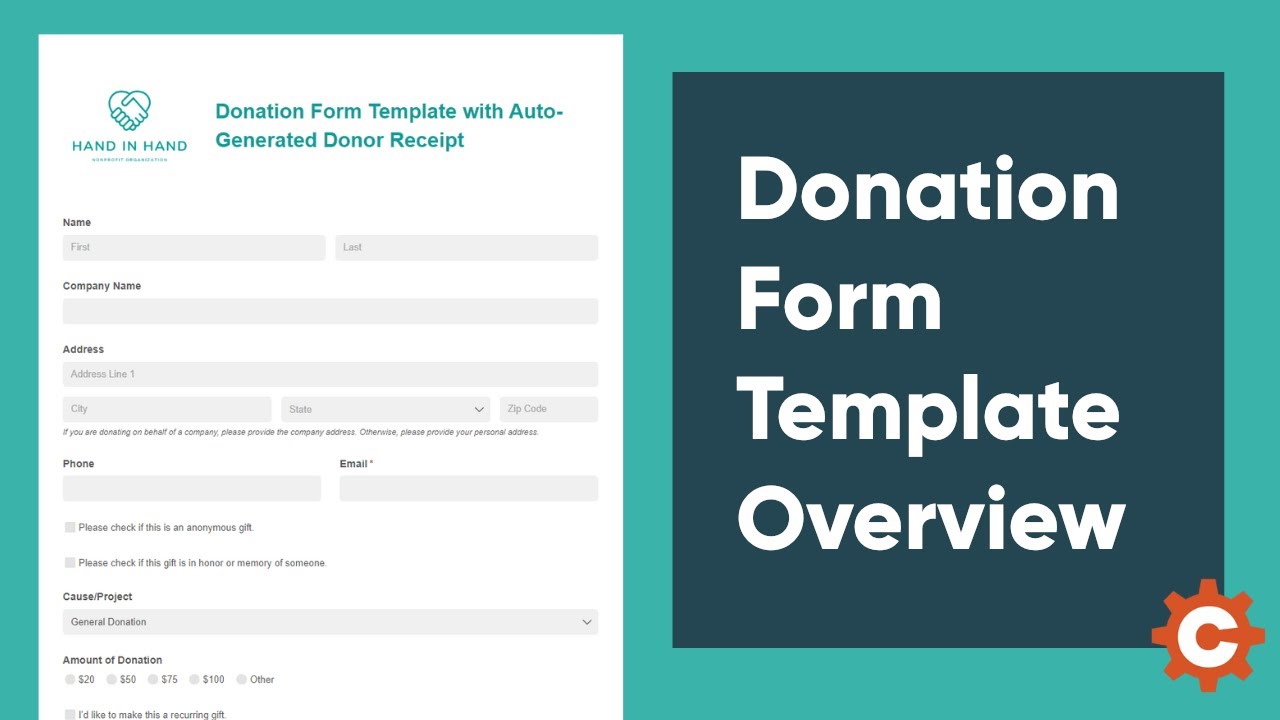 Customize the donation receipt by downloading it from the attached documents in the form's email notifications. Add your logo, change the thank-you message, or modify any information you would like. Visit our user guides to learn more about customizing documents.
Simply copy this form to your account and begin customizing! Feel free to change the form's functionality, fields, or workflow steps to best fit your needs.
Workflow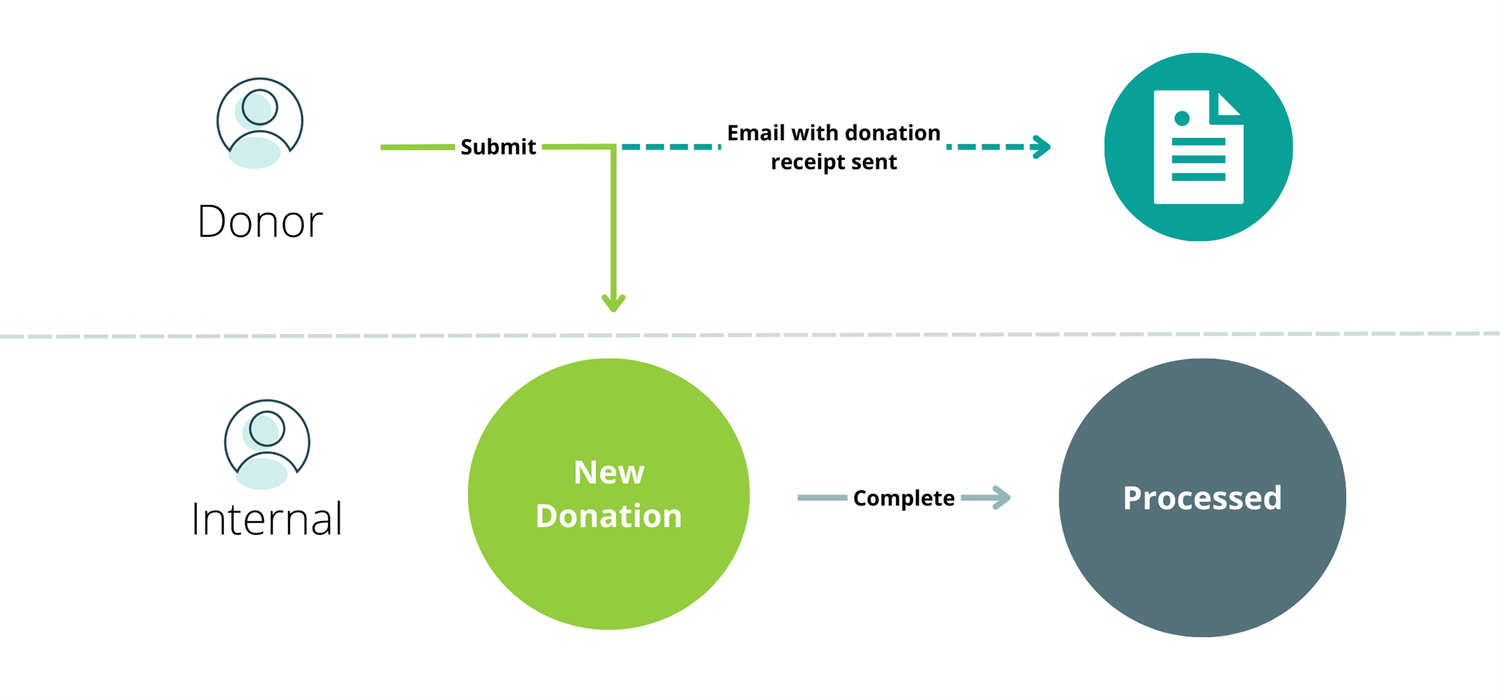 Workflow
Roles
Donor
Internal
Accountant
Statuses
Incomplete
New Donation
Processed