Use This Template
Sponsorship Form Template with Auto-Generated Invoice
Gather sponsors and generate invoice documents at the click of a button.
Our sponsorship form template provides your organization with a practical and convenient form to use when gathering sponsors for your events. Businesses can select their preferred level of sponsorship and determine how they'd like to pay. We help simplify this process by automatically generating and sending out your invoice documents at the click of a button. However, our powerful Conditional Logic makes sure this only takes place if the sponsor indicates payment by check or invoice.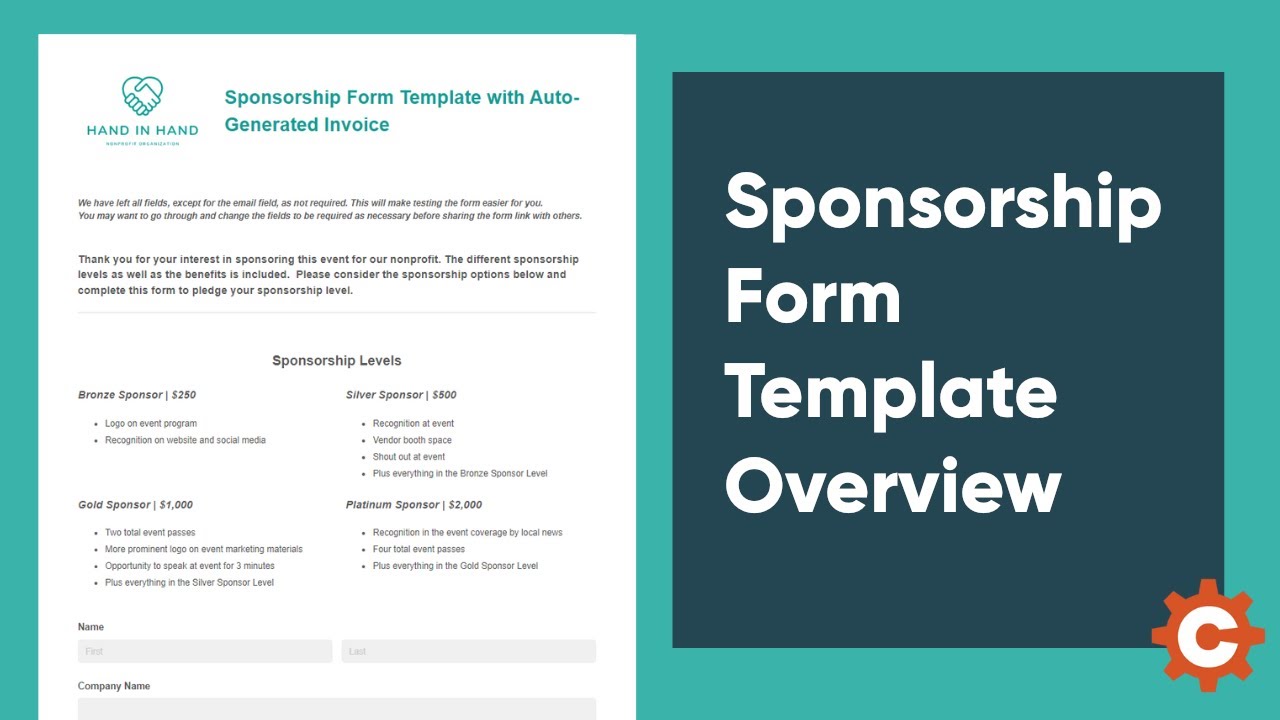 Simply copy this form to your account and begin customizing! Feel free to change the form's functionality, fields, or workflow steps to best fit your needs.
Customize the invoice document as you see fit by downloading it from the attached documents in the form's email notifications. Add your logo, change the layout, and modify any information you'd like. Visit our user guides to learn more about customizing documents.
Workflow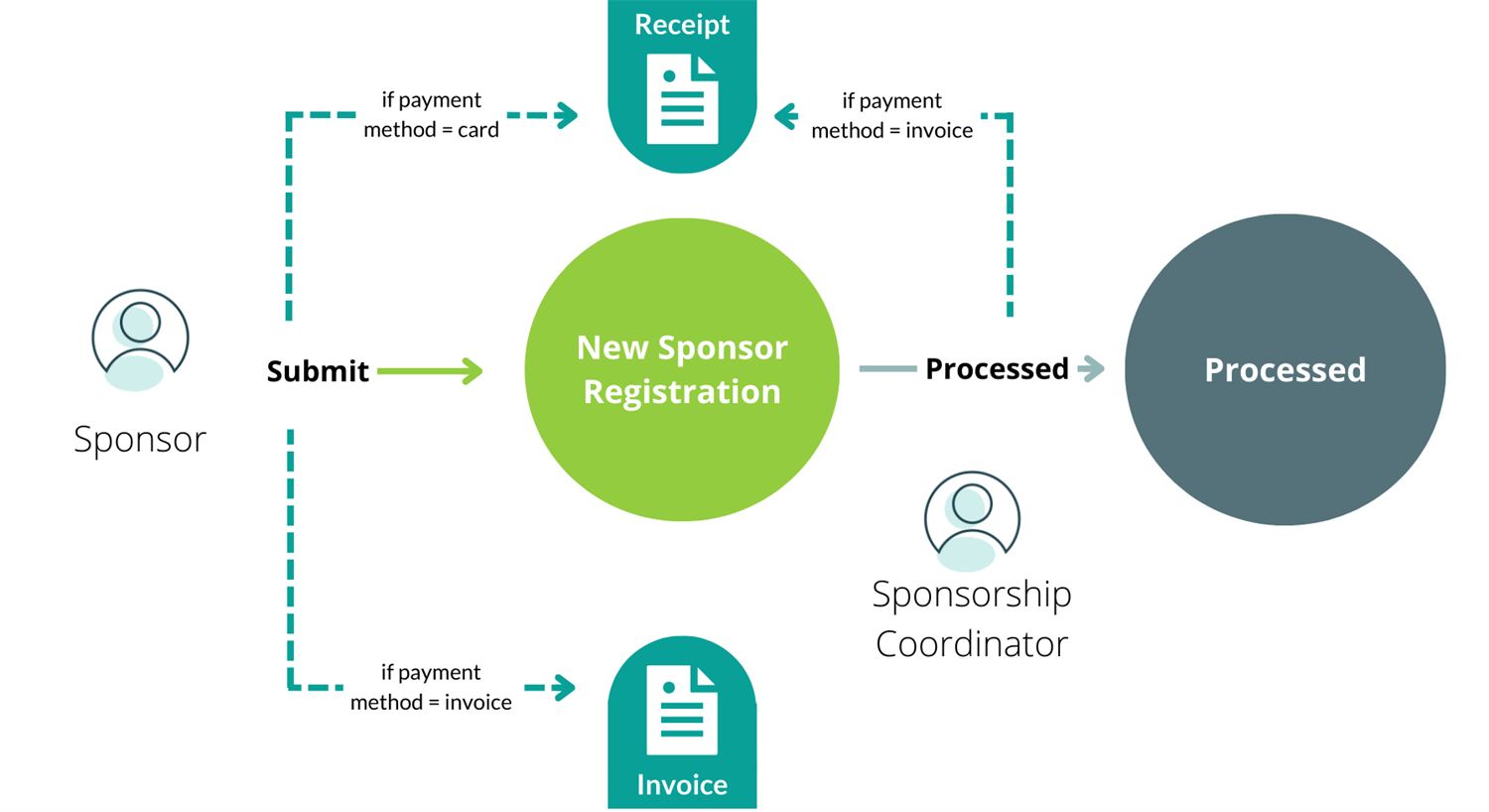 Workflow
Roles
Sponsor
Sponsorship Coordinator
Statuses
Incomplete
New Sponsor Registration
Processed